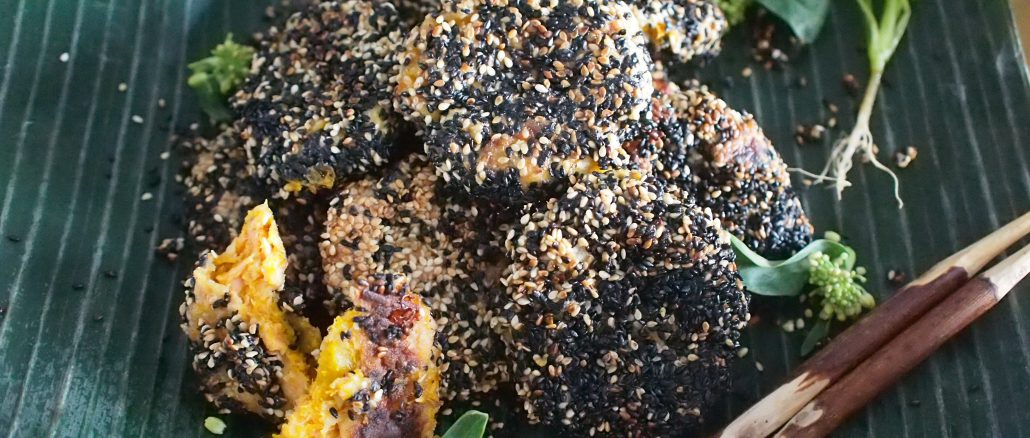 Hello everybody!
Thanks for visiting our food blog.
It's March, I hope you had a nice weekend.

Today we would like to share some very healthy foods for you.
The menu on the table is 'Healthy Pan Fried Salmon Pumpkin Croquette, Broccoli with Homemade Sesame Dressing, Vegetable Soup'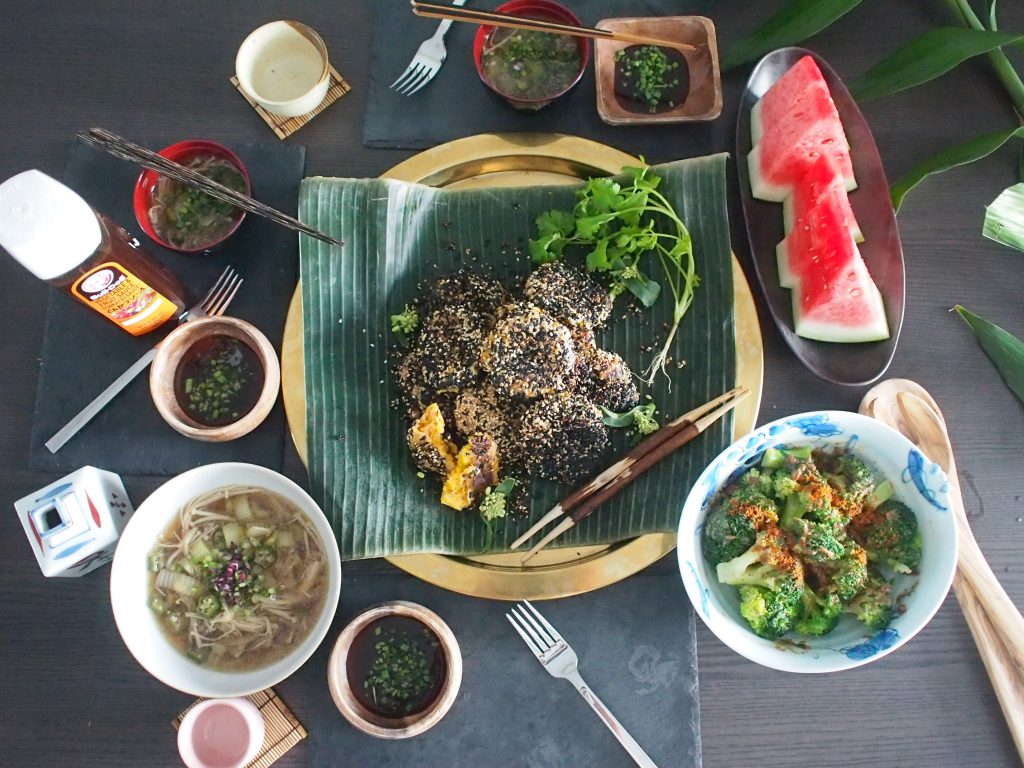 As you might have known, salmon is a common food classified as an oily fish with a rich content of protein and omega-3 fatty acids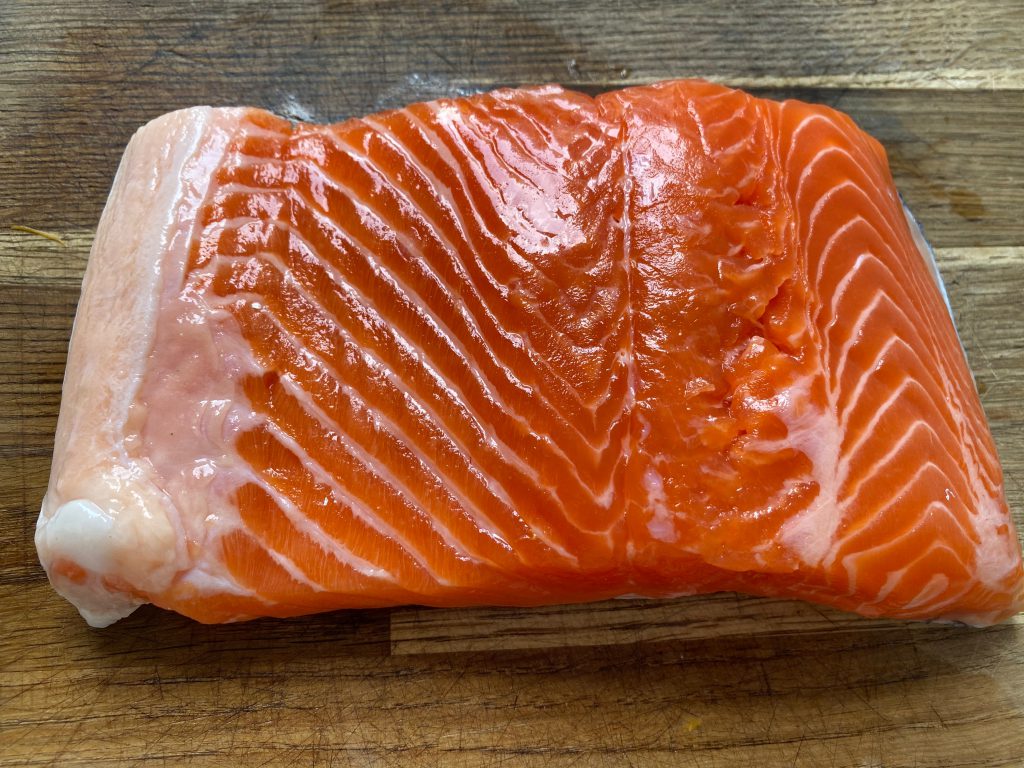 Most people like salmon, so that would be safe bet to cook for new face friends.
And also sesame is super powerful bomb of great nutrition: Vitamin B, iron, magnesium and calcium. Japan is the world's largest sesame importer and actually that is staple for Japanese cuisine.

Right, we are going to talk about the actual steps for cooking these.
We steamed peeled pumpkin and salmon together and mashed them with pan fried onion together.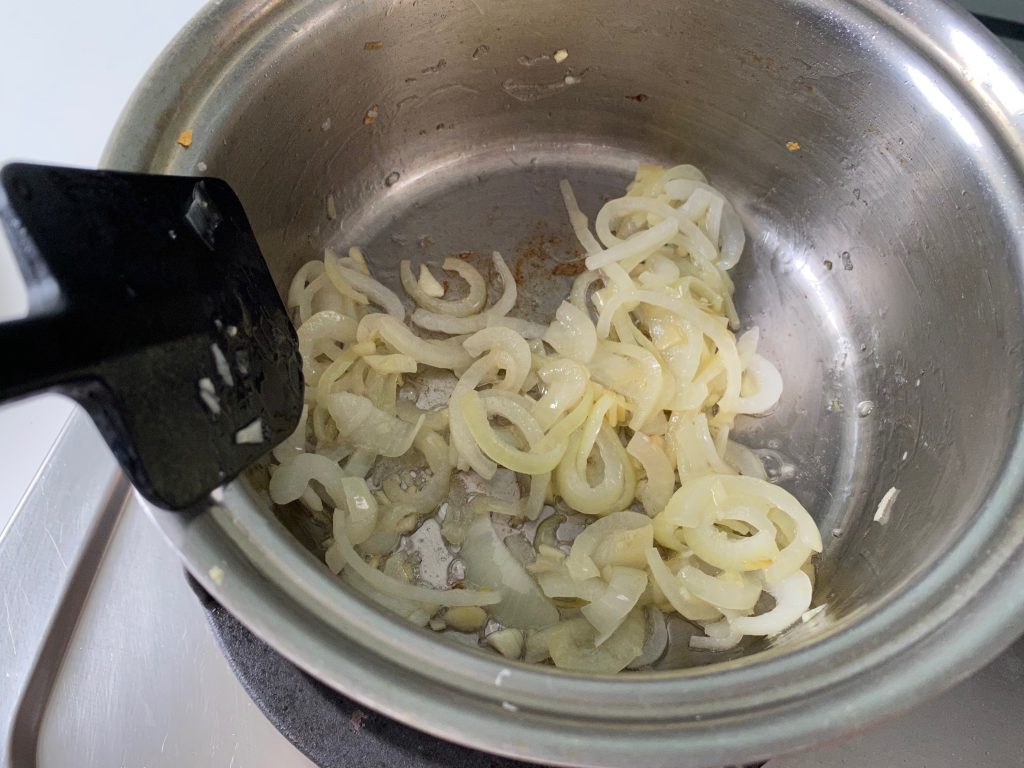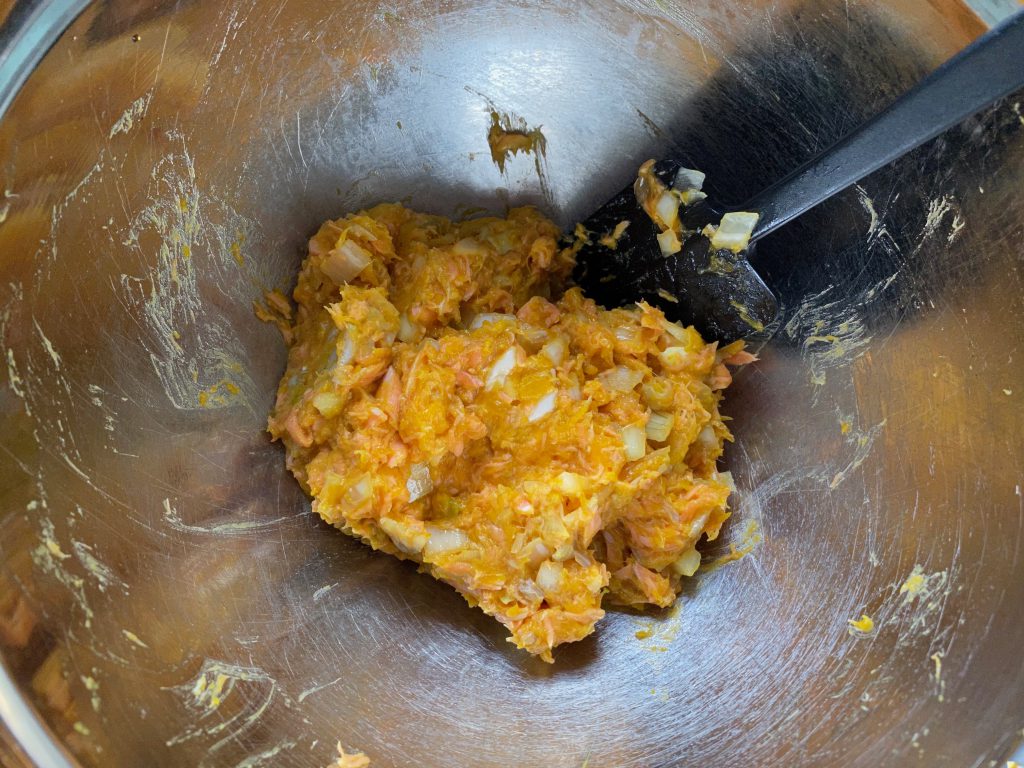 Then coated with plain flour, beaten eggs and toasted sesame seeds (a lot!).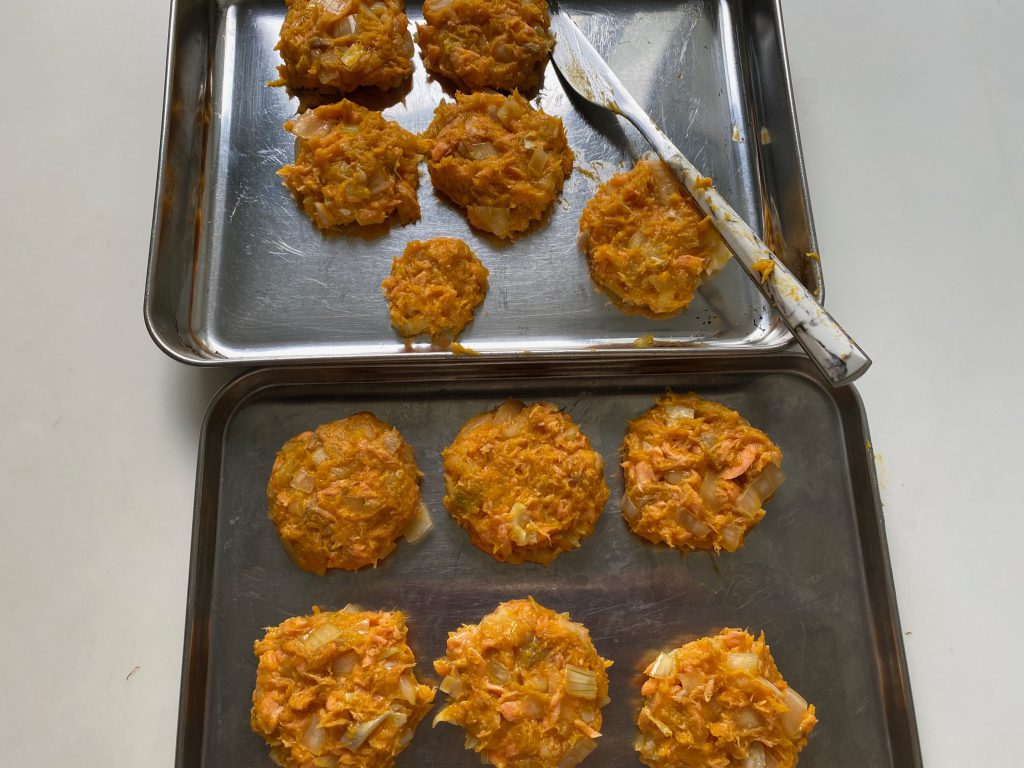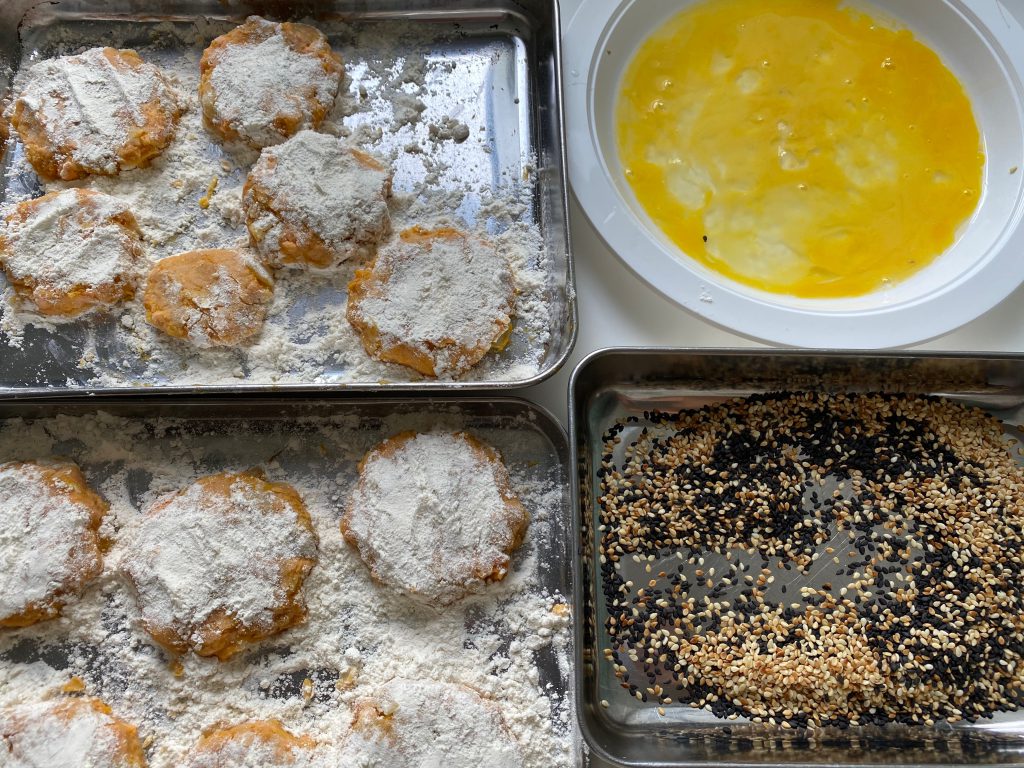 Then simply pan fry with sunflower oil, so that you can massively save the calories.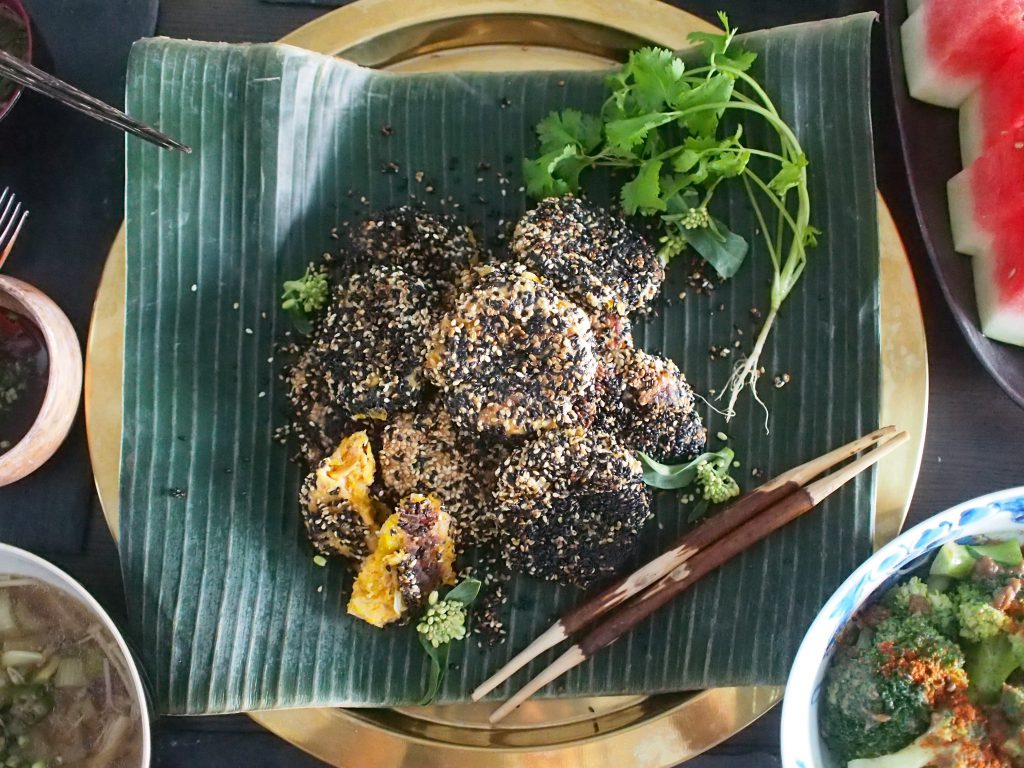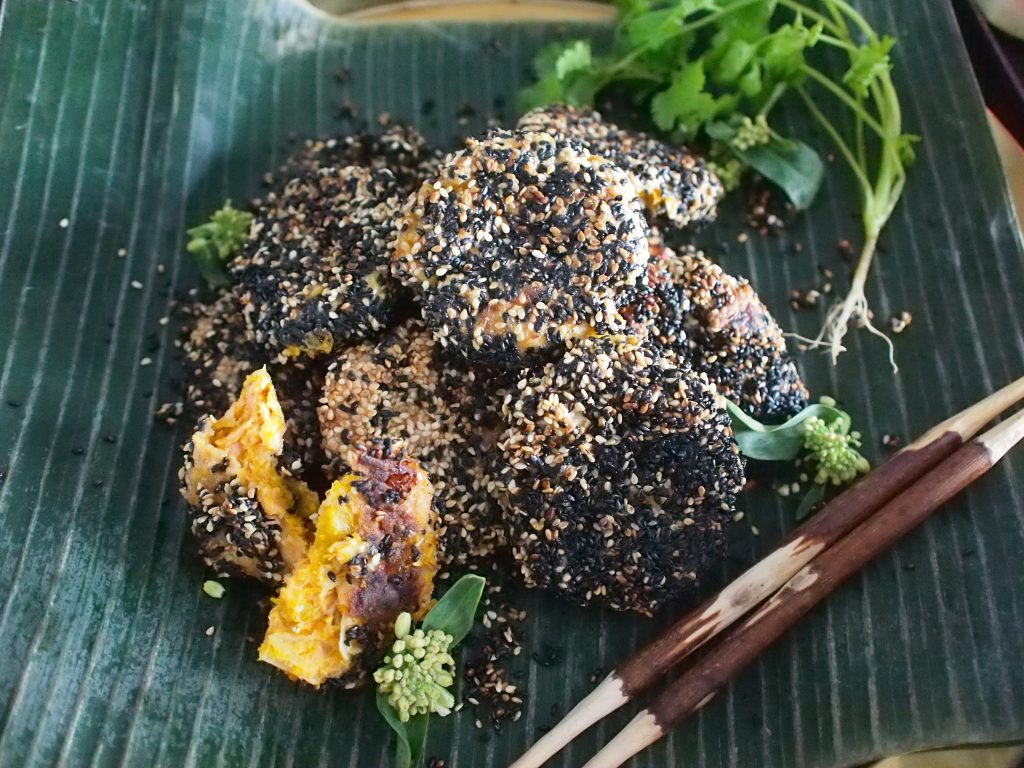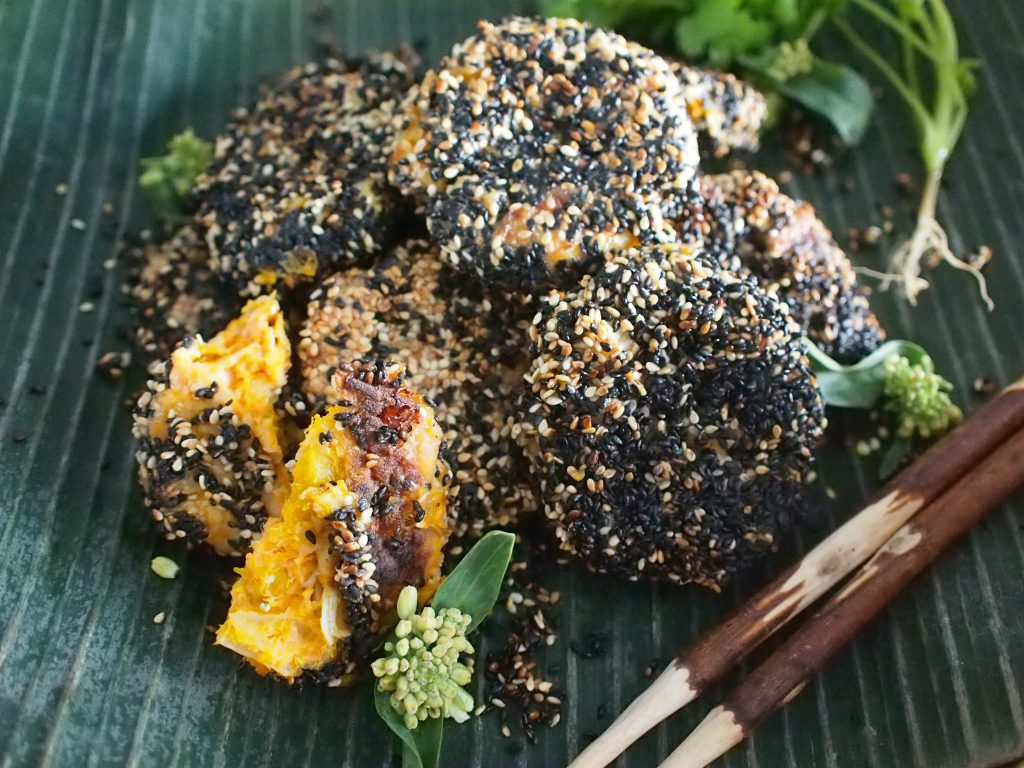 The crunchy crust and nicely rich creamy filling, which are great combination!
Enjoy with Japanese sweet savoury sauce for Tonkatsu (Deep fried breaded pork steak)!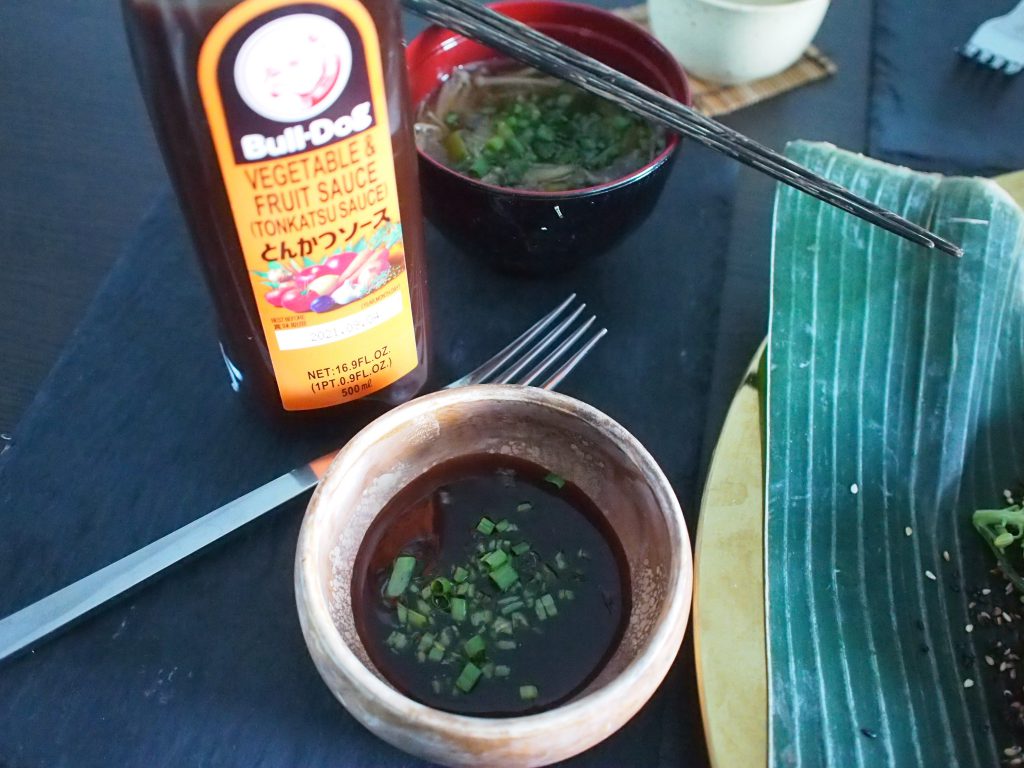 Second dish was broccoli salad with homemade sesame & Shichimi dressing.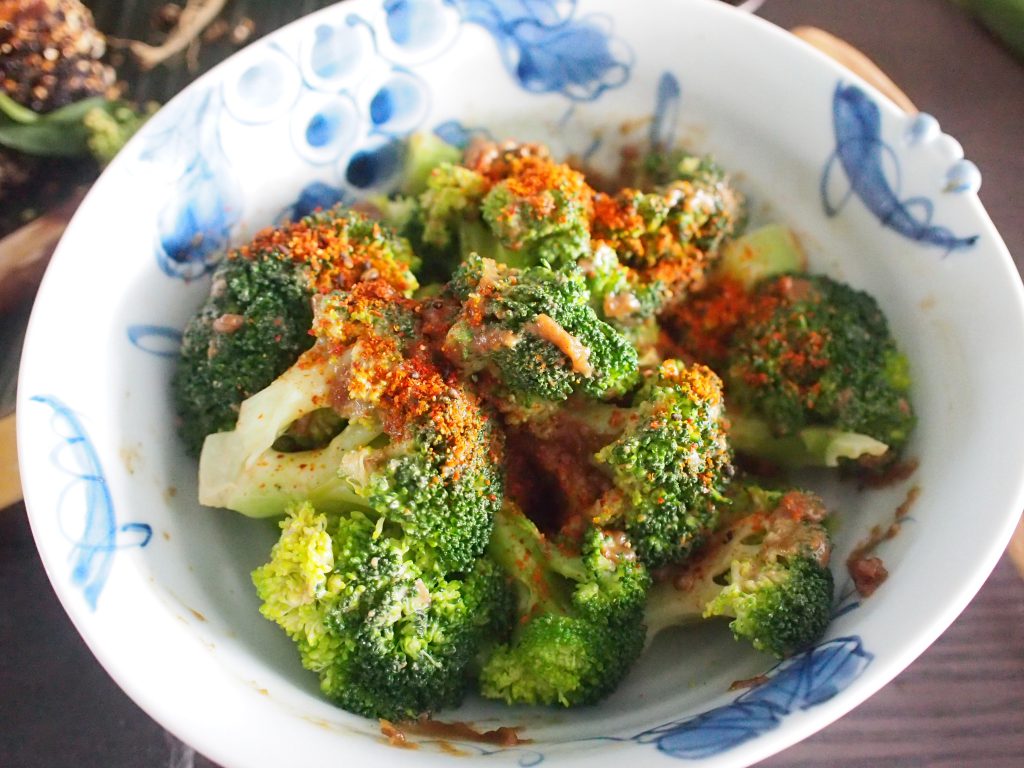 Ingredients for the dressing are quite simple, just sesame paste, sesame oil, soy sauce and Shichimi pepper powder.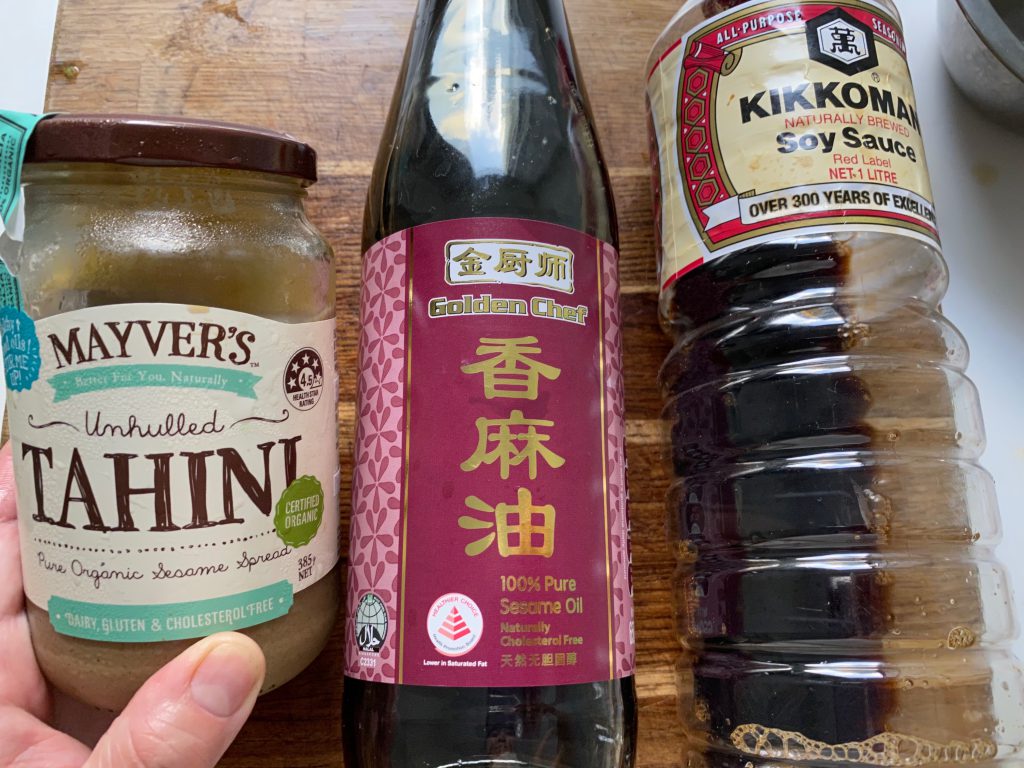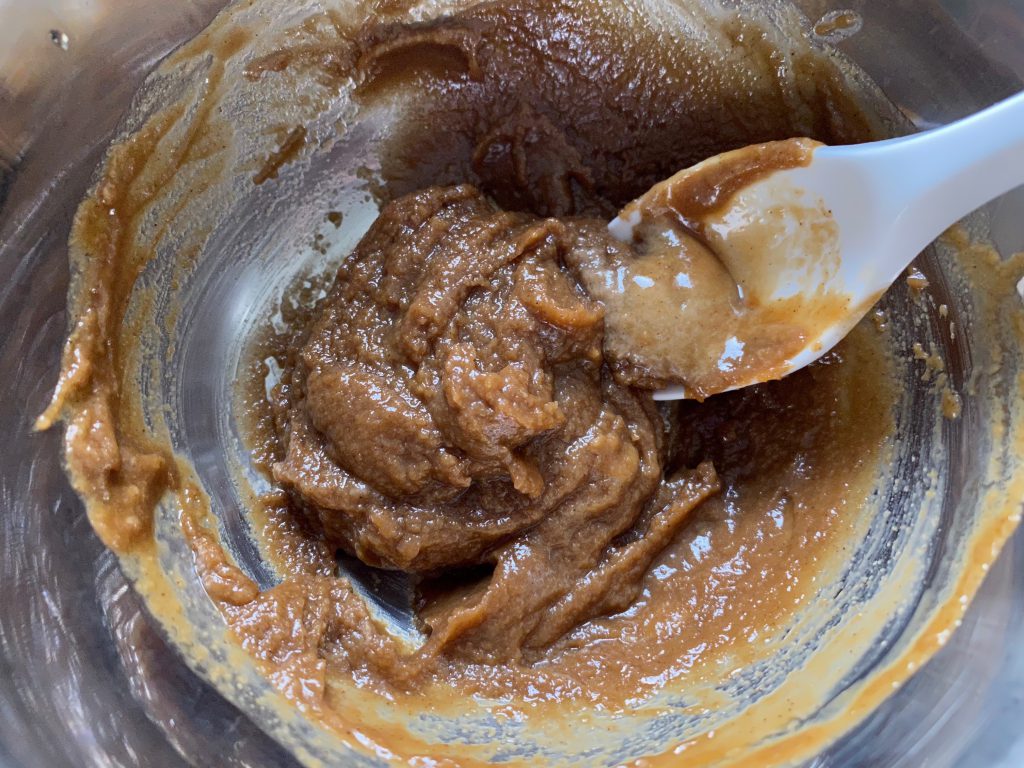 And lastly this is another healthy food, vegetable soup.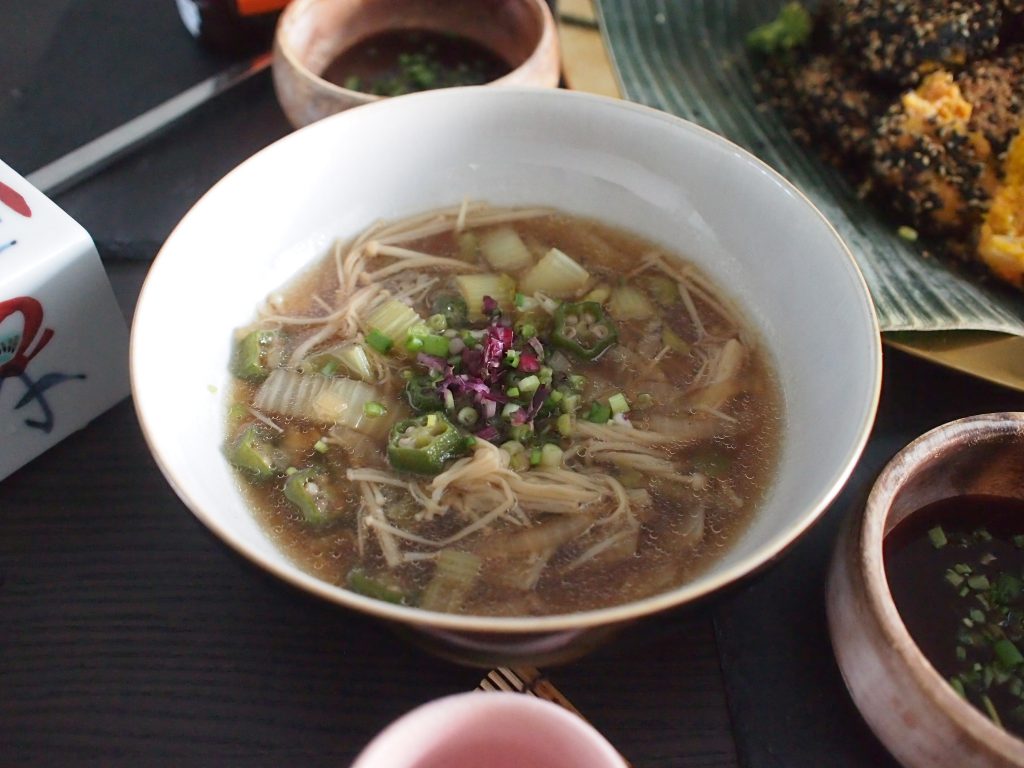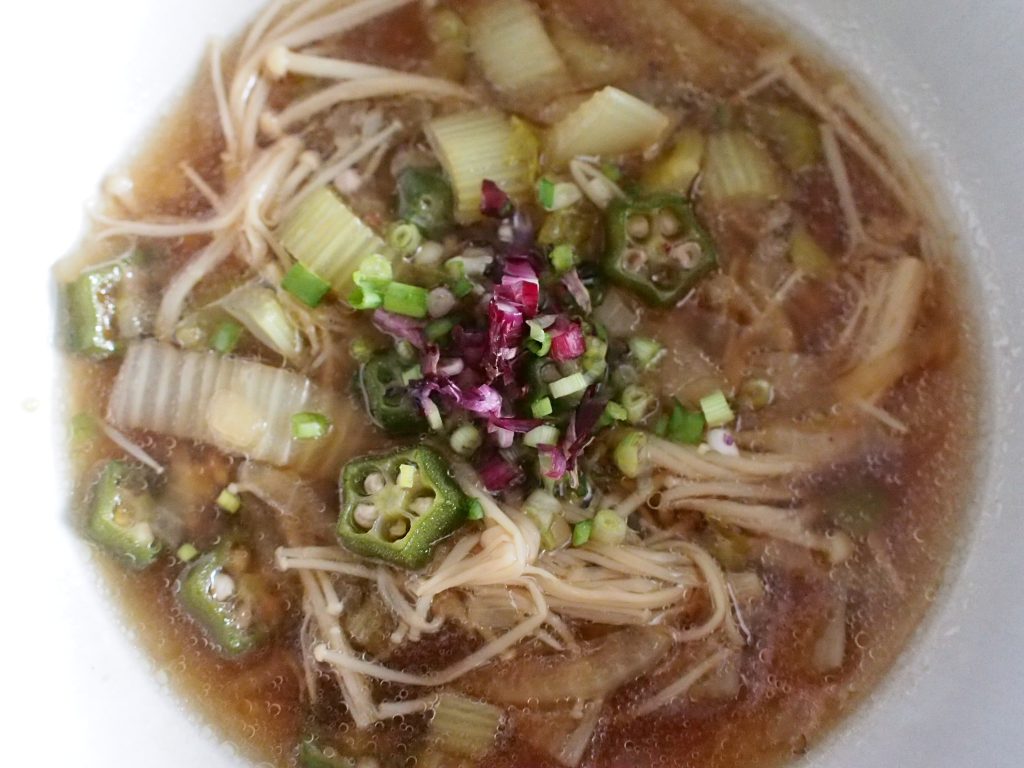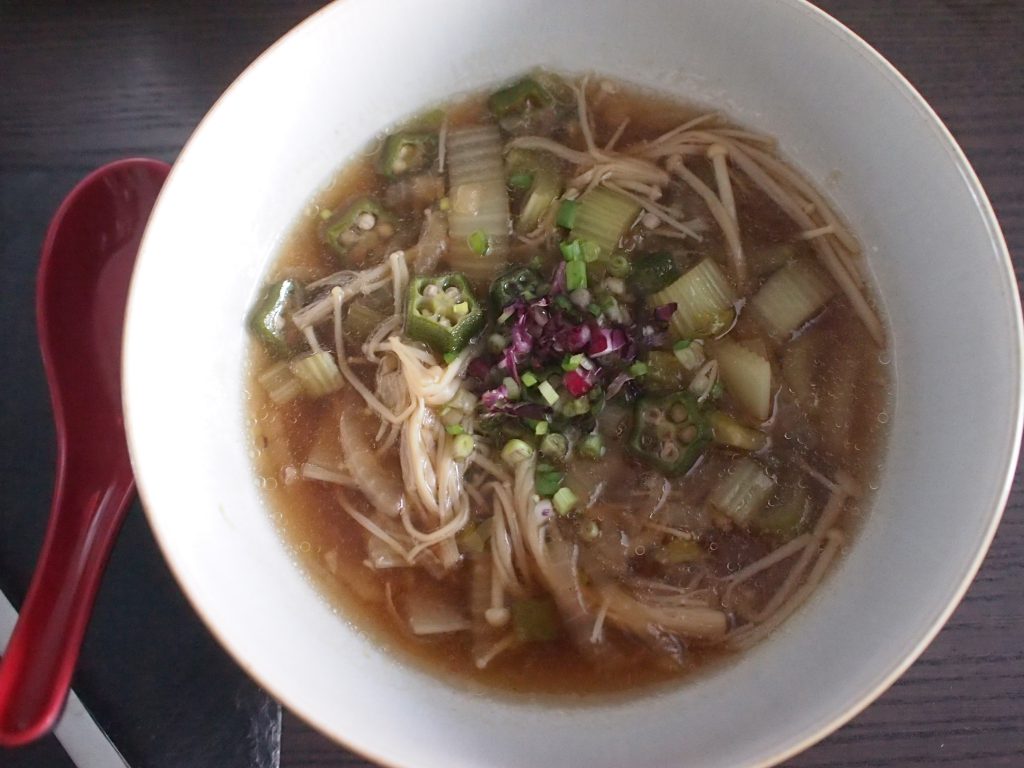 I hope you have had a great start of the week.

See you again tomorrow in my website.
Have a lovely afternoon, everybody!

Naoko xx