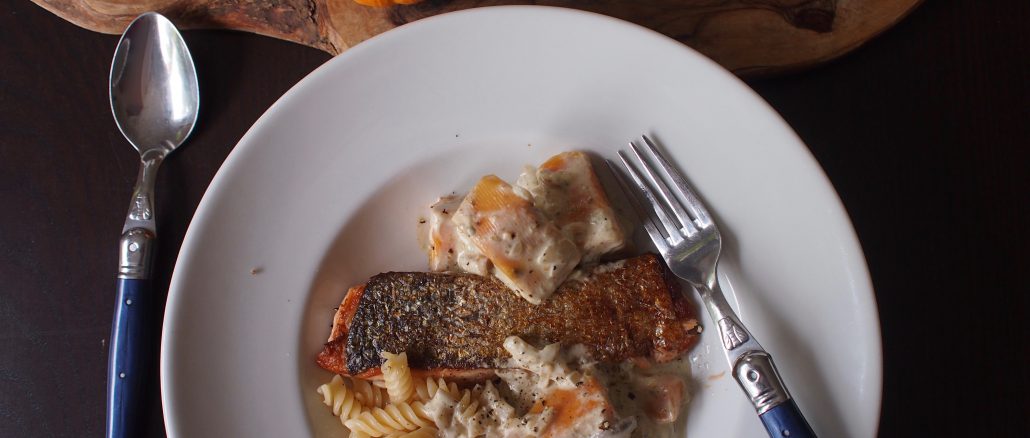 Hi everybody!
Here Cornwall is slowly going to be autumn.

I love autumn, it's nice to snuggle down in sofa watching TV and reading books in a cozy light from fireplace…unn so good.

And also it's delightful season to treat yourself and family with a creamy stew!
All ages are keen to be warm up with creamy food in cold weather.
So today, we are going to share the new recipe which is perfect for autumnal evening.
Salmon, Sweet potato with Yuzu Pepper Creamy Mushroom Sauce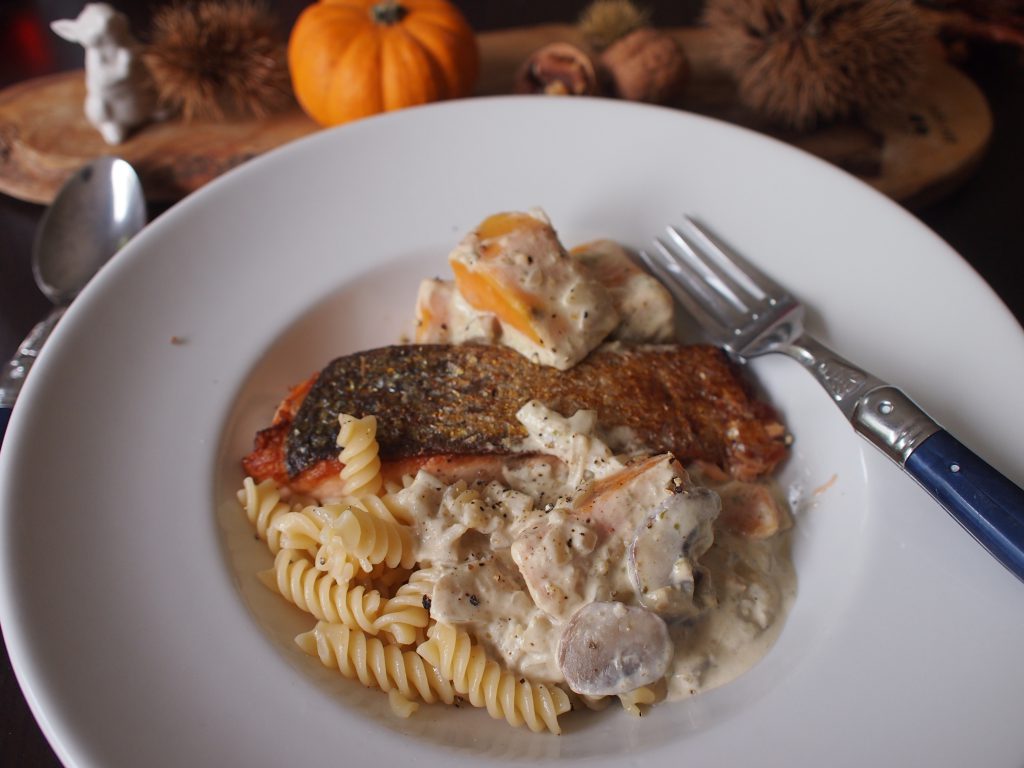 We use Yuzu pepper paste as hidden flavour for this dish.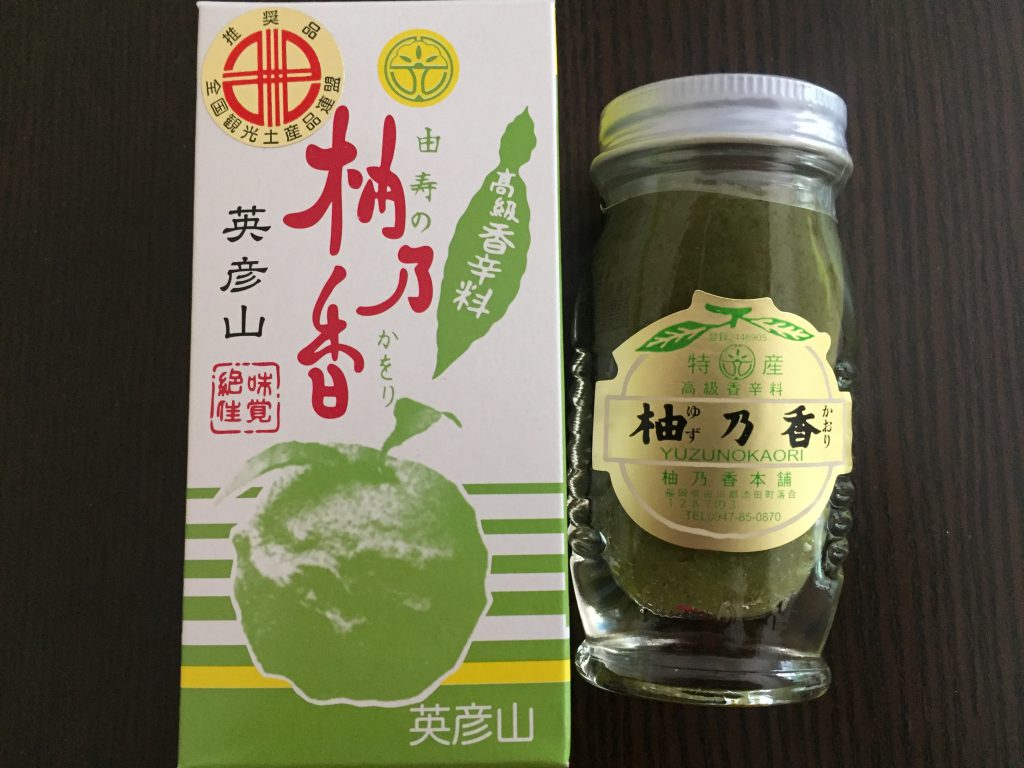 The combination of cream and Yuzu pepper has been established and popular in Japan for a long time.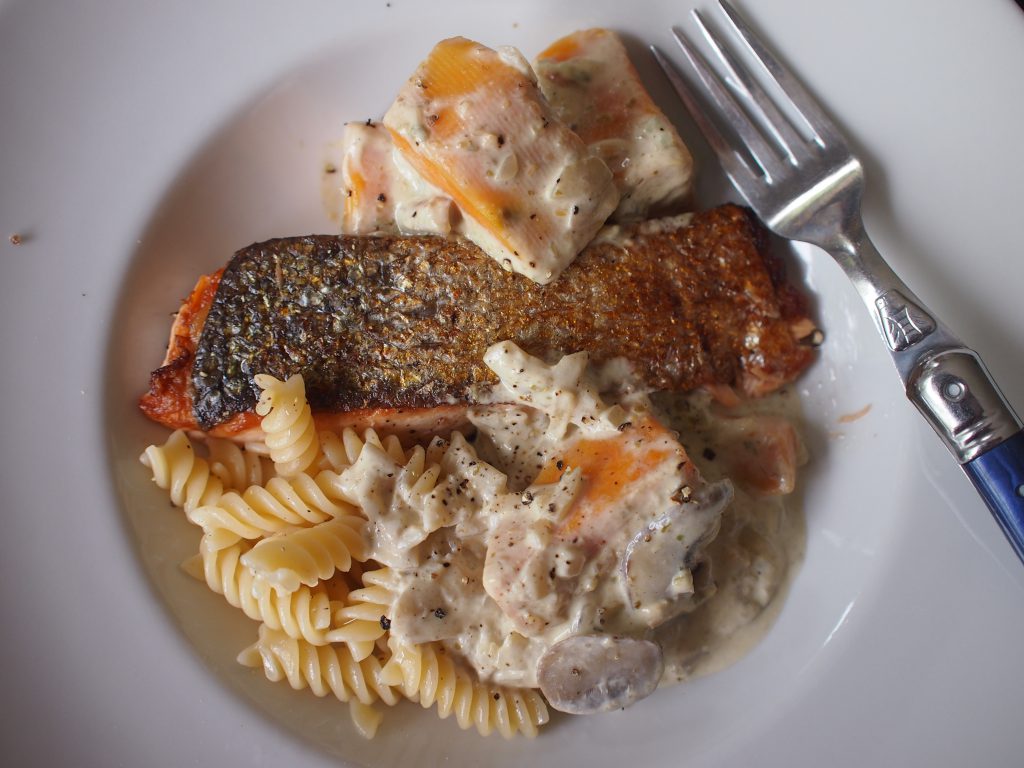 This is typical home-style dish which is all rounder: you can substitute chicken or scallop for salmon and carrot or potato for sweet potato.

Are you fascinated with this hearty meal?
Here is the recipe for you!
All our recipes are free down load and step-by-step style.
So please don't hesitate to have a look at and why not having a go?

It's midweek already, and we are going to visit Japan from this weekend for seeing our families/friends and brushing up the latest Japanese cooking news.
We will keep updating our journey in social media, so please follow us and keep your eyes them!

Have a wonderful week and half term, everyone!

Naoko xx