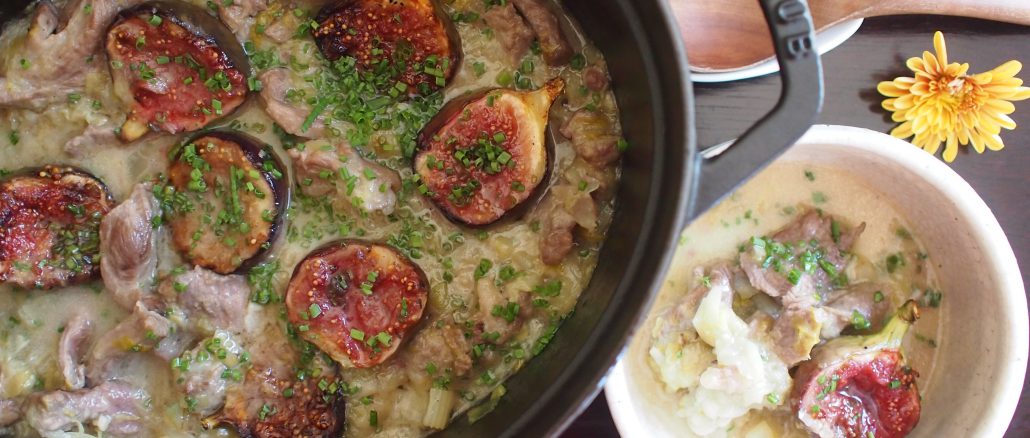 Hi there!

Today's dish was inspired by two completely different countries: a Japanese traditional dish which is called Jibu-ni and a German traditional dish, Sauerkraut

We normally use chicken meat for Jibu-ni and add wasabi paste as a hidden flavour.
This time, I chose lamb shoulder meat instead of chicken and braised with loads of cabbage, onion and garlic which is same method with Sauerkraut.
Then add some caramelised figs.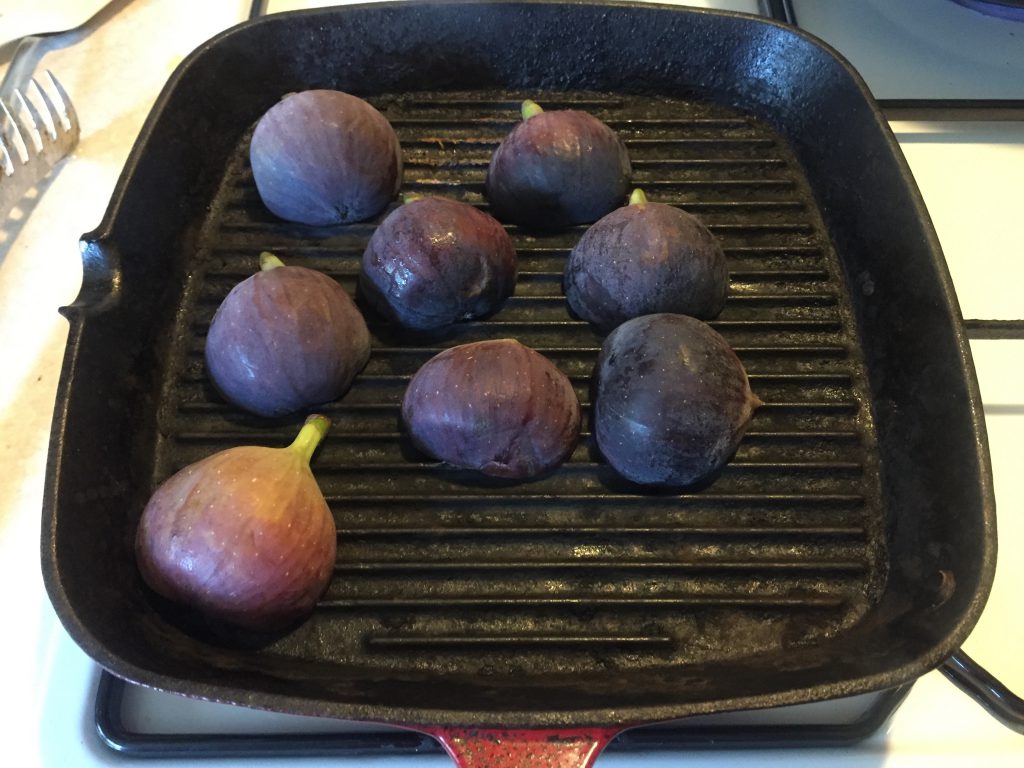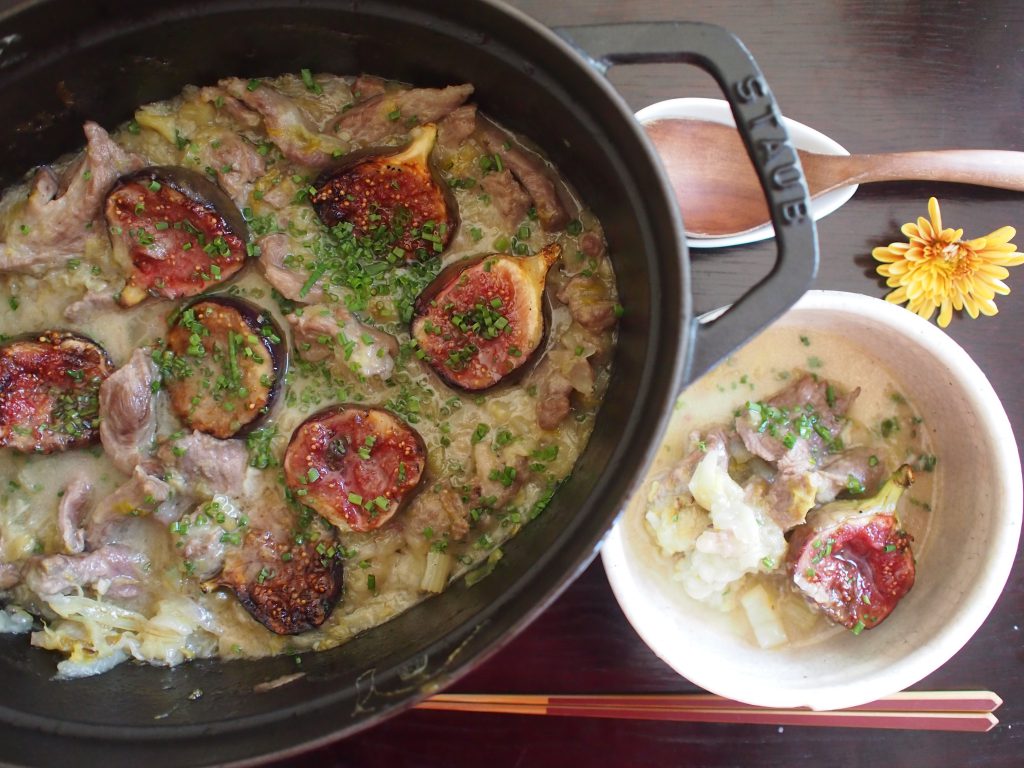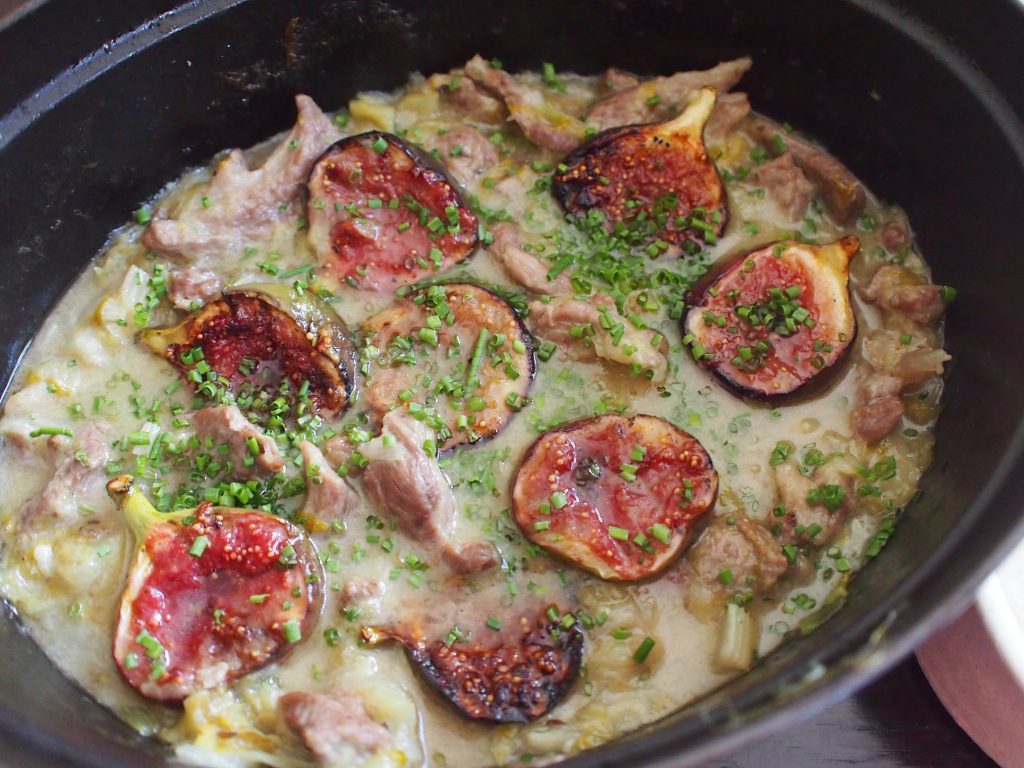 This mixed taste is gorgeously delicious.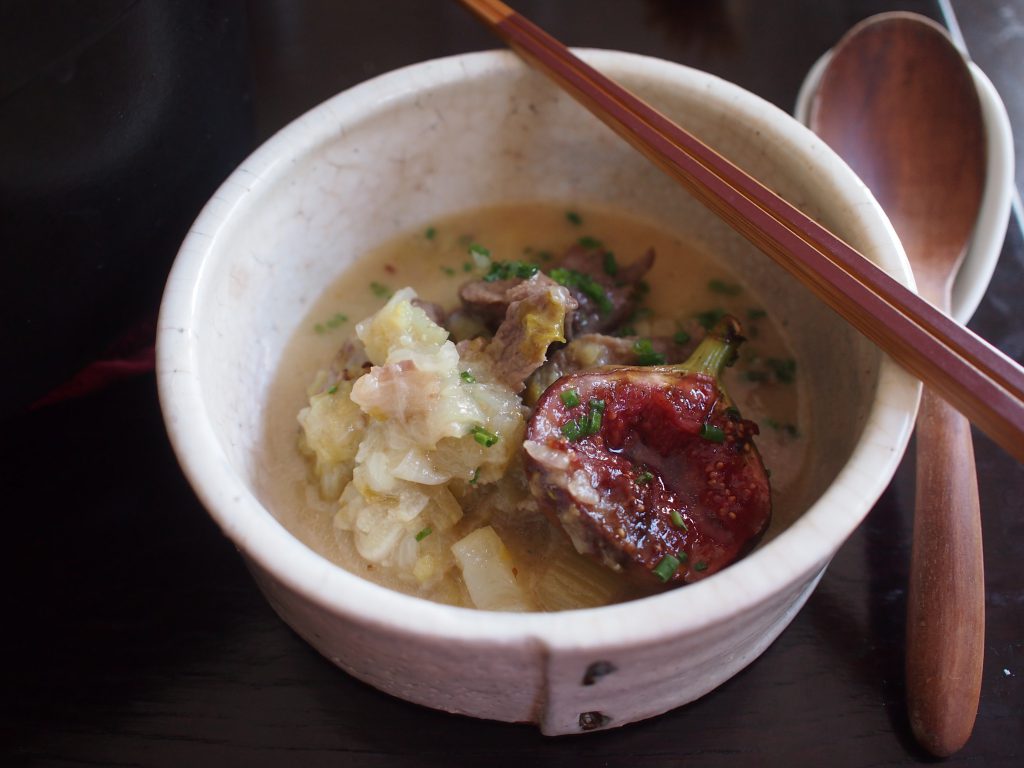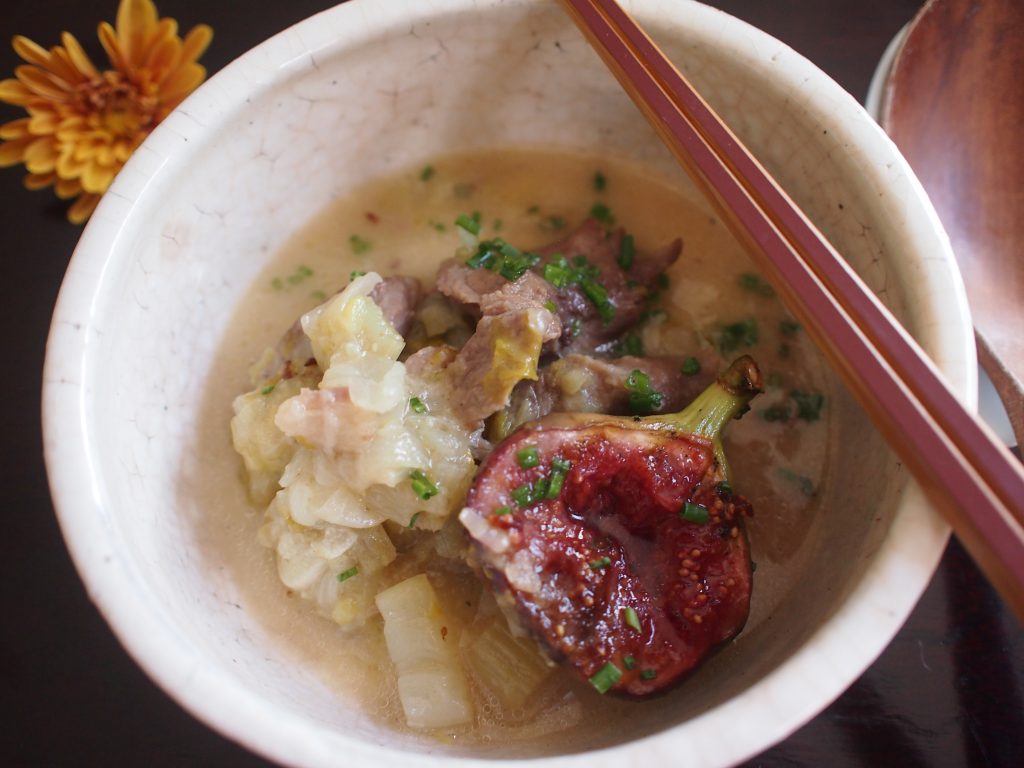 We will write down this recipe and share with you soon.

Hope you have a wonderful autumn.
Happy Cooking, everybody!

Naoko xx