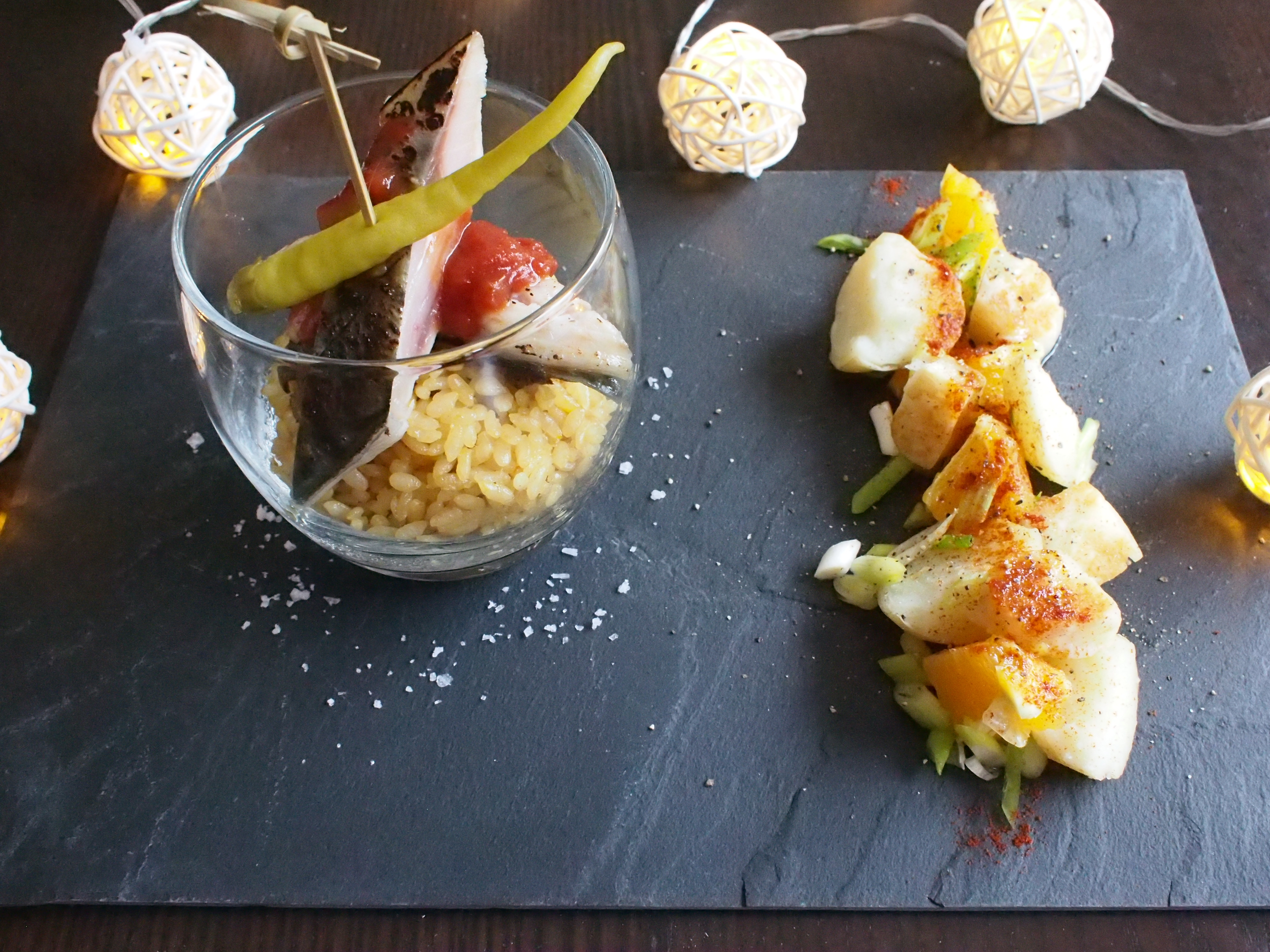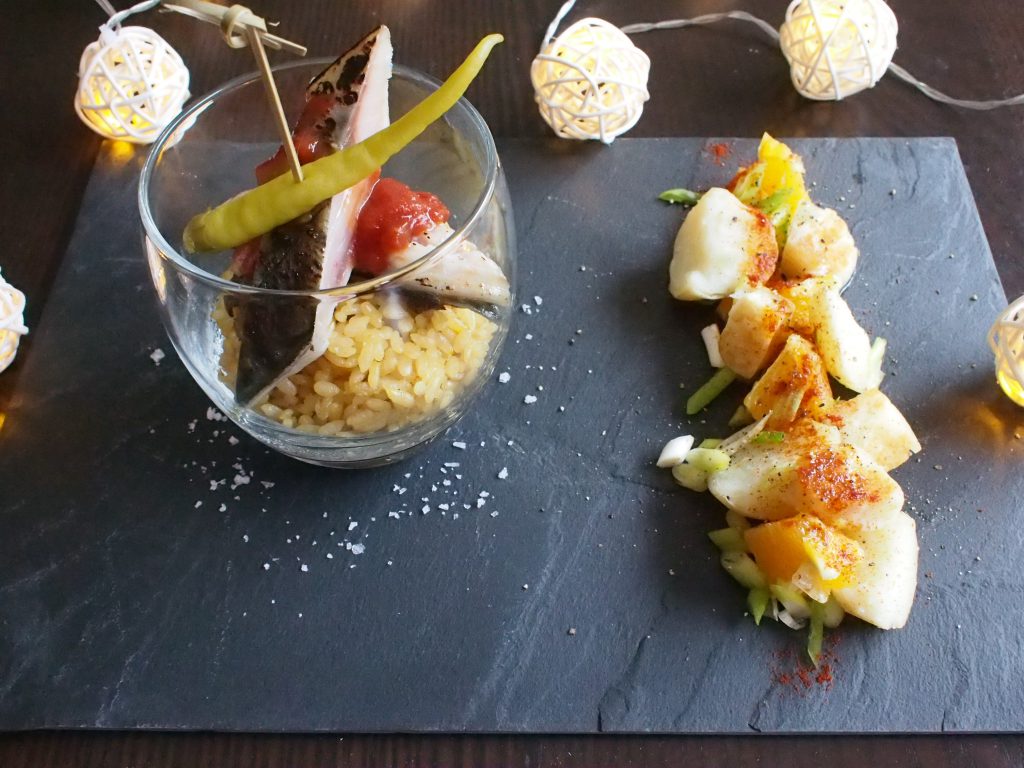 We had spent a time over New Year's day in Andalusia of South Spain for our annual leave.
We stayed at Malaga, Seville and Granada and visited some beautiful cities, Cordoba and Ronda etc.
All cities where we visited have stunning old buildings due to their long complicated history that have kept conquered by Christianity and Muslim each other.
Truly I was overwhelmed by their incredibly solemn structures including their natural surrounding like blue sky, which I thought they looked infinity.
I can hardly express how much they were inspirational for me.
One more remarkable thing for me was Andalusian cooking classes.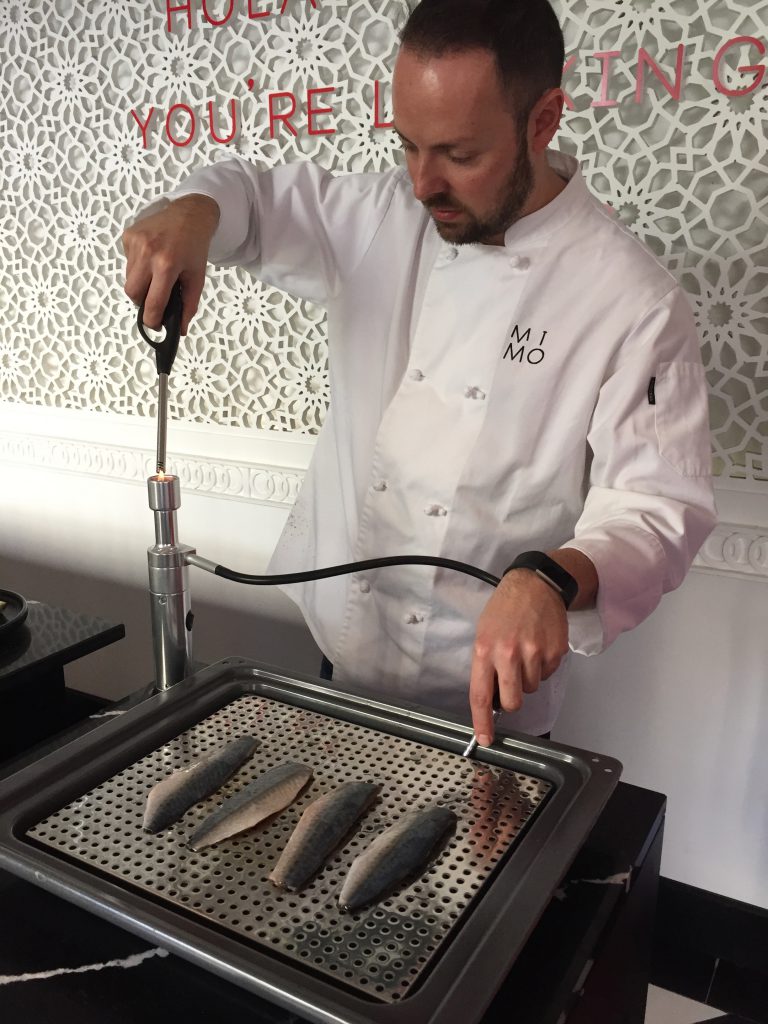 I took part in two local cooking classes aiming at updating my Spanish foods recipes.
Obviously joining to the professional course was hugely joyous and fully inspired as I can find new techniques and implements, but on the other hand, it was also priceless for me to experience the local market and home-style cookings as well, because these are truly live and real.
Since recent 3 years, it is my custom to join local cooking classes whenever I go to new country.

After coming back home, I made some Spanish foods which were inspired by my experiences in Andalusia whilst my memories were still fresh.
Smoked Mackerel, Porcini & Truffle Risotto, Malaga-style Salad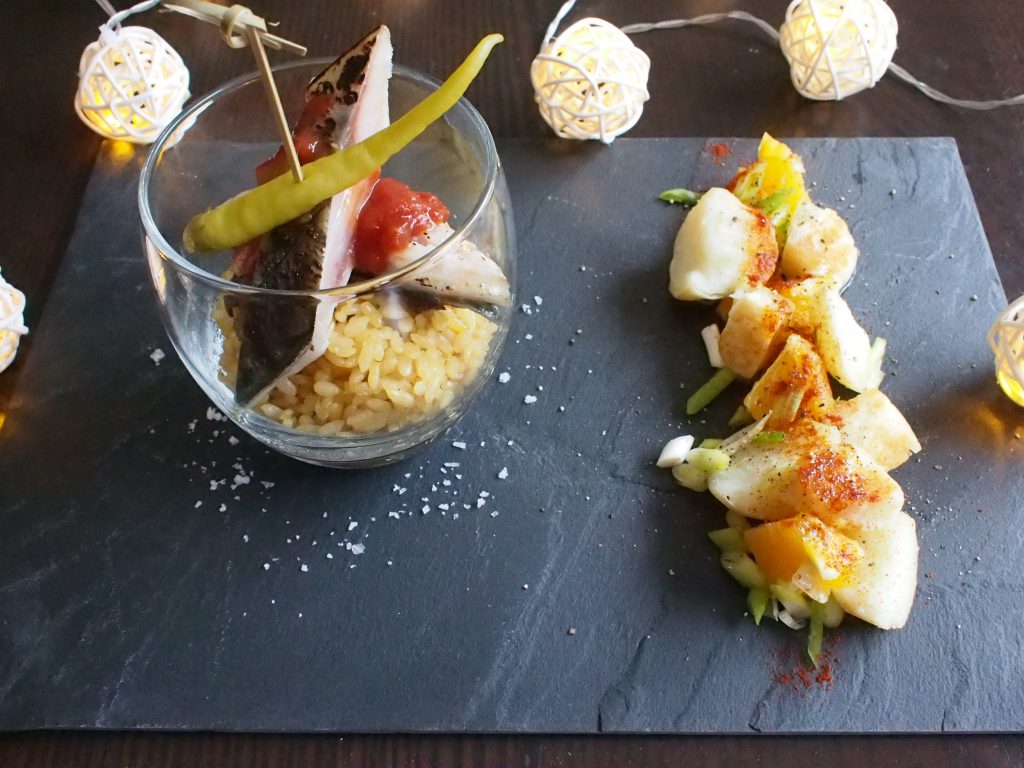 Well, I have to confess one thing -normally they use sardine rather than mackerel for this dish but it's so hard to find the freshest sardines in Cornwall, so I alternated mackerels.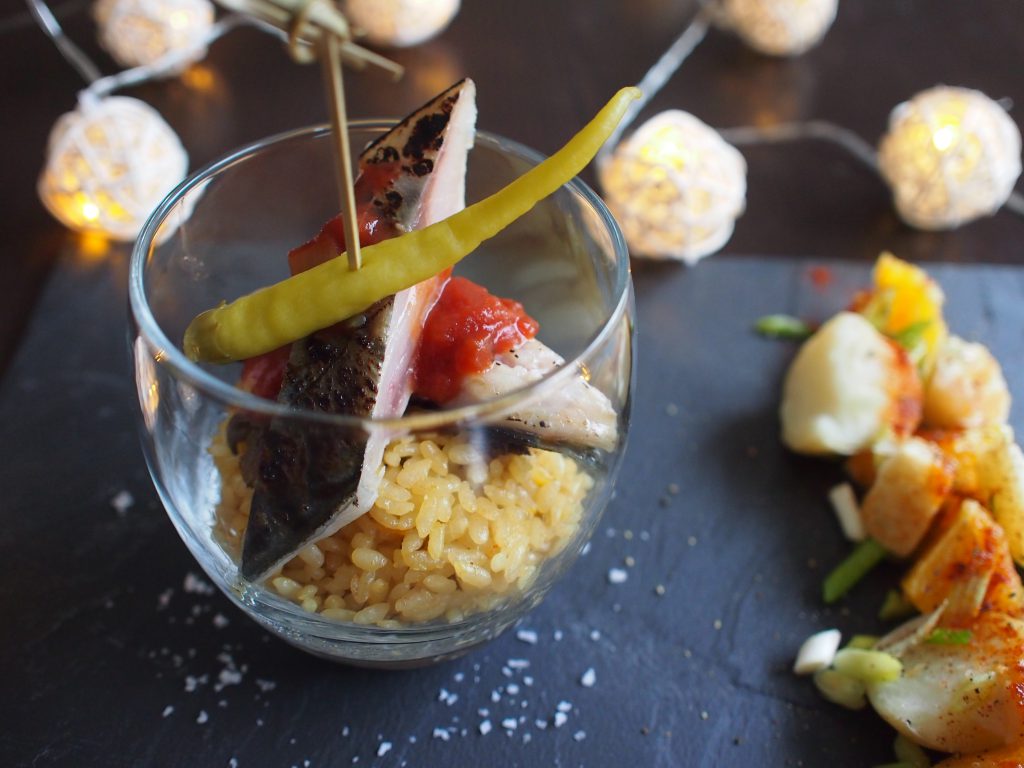 That was hit for my family who were absolutely fascinated with Spanish culture and foods!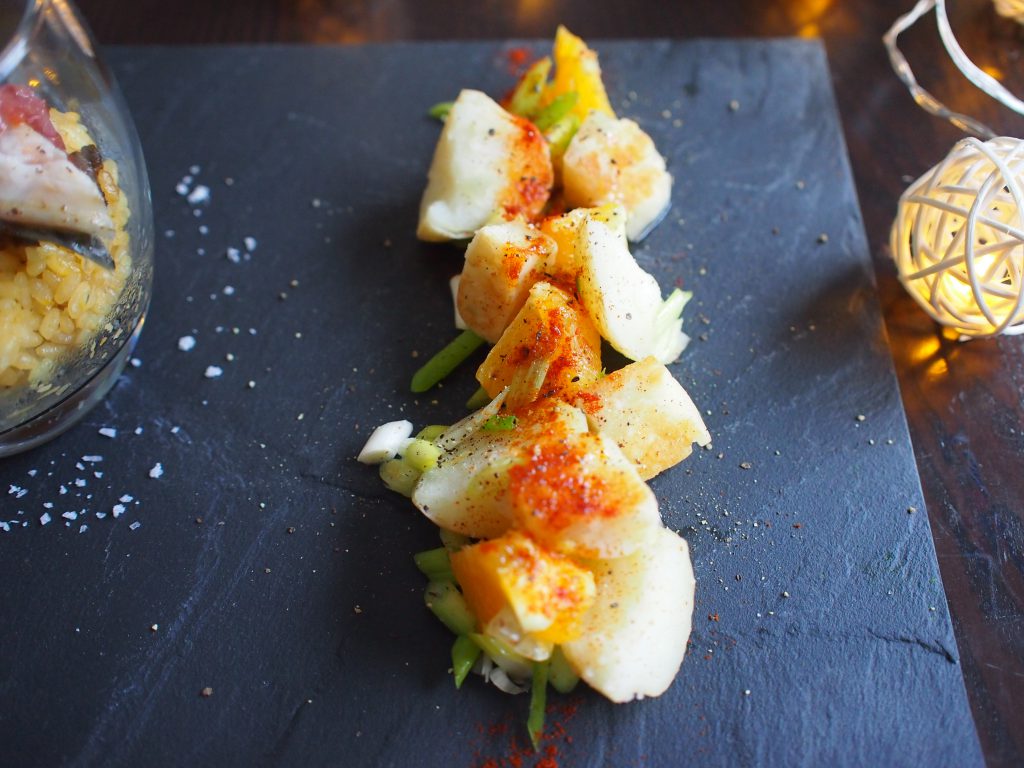 This Malaga-style salad was made with fresh orange, potato, salted cod, spring onion and of course we can't miss extra-virgin olive oil!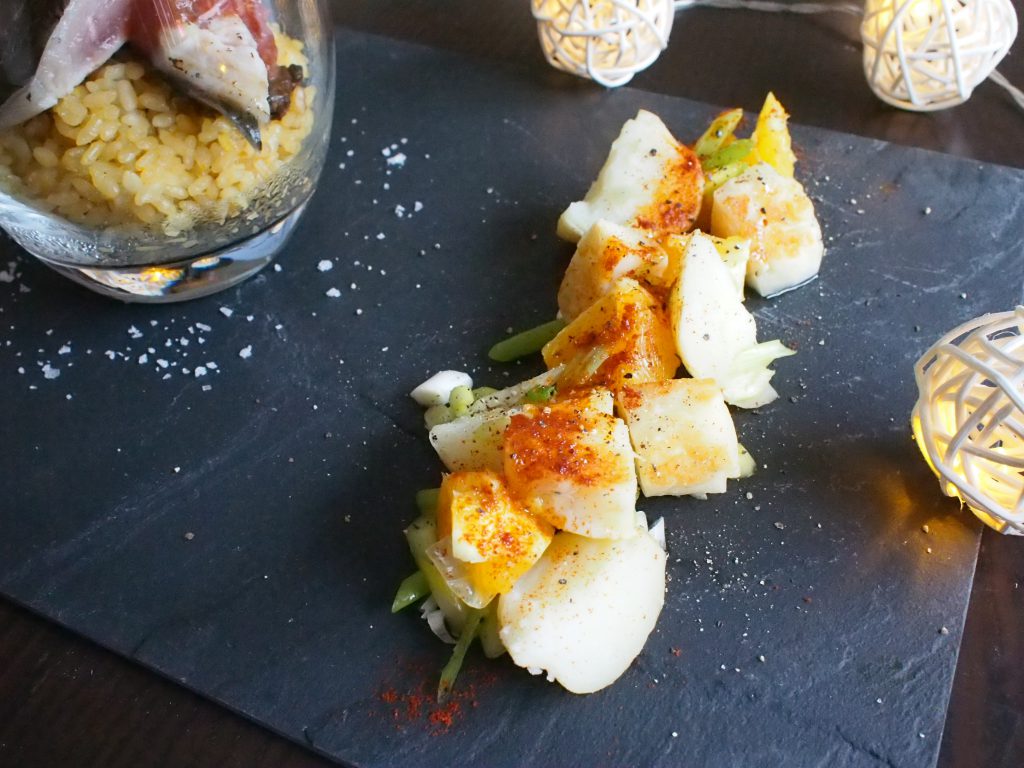 Fresh, clean, light but so much flavourful.
Love it!

I hope to add these amazing flavours to my usual recipes as my unique twists in this year, and would love to share with you.

I hope you have started lovely new year.

Naoko