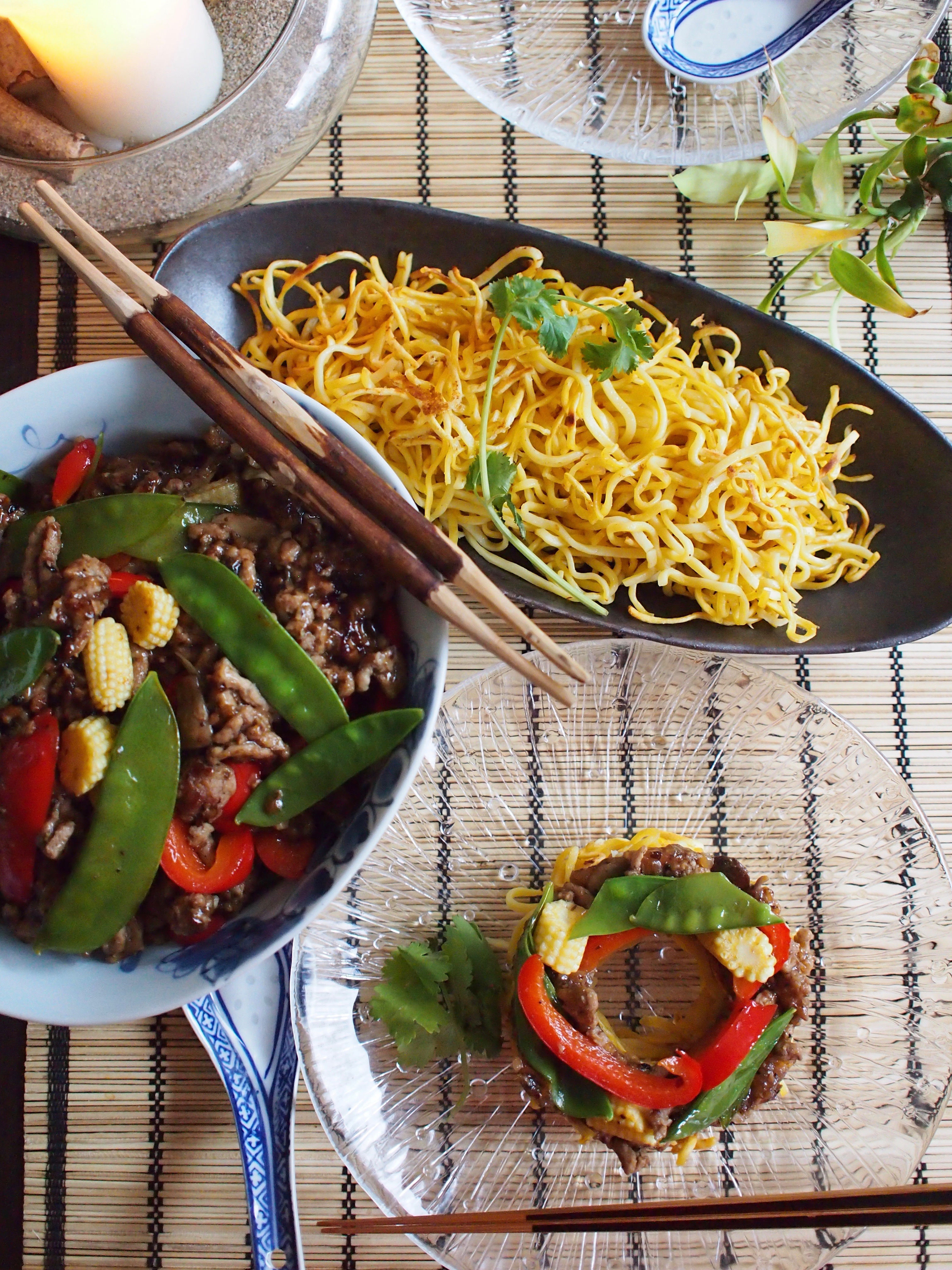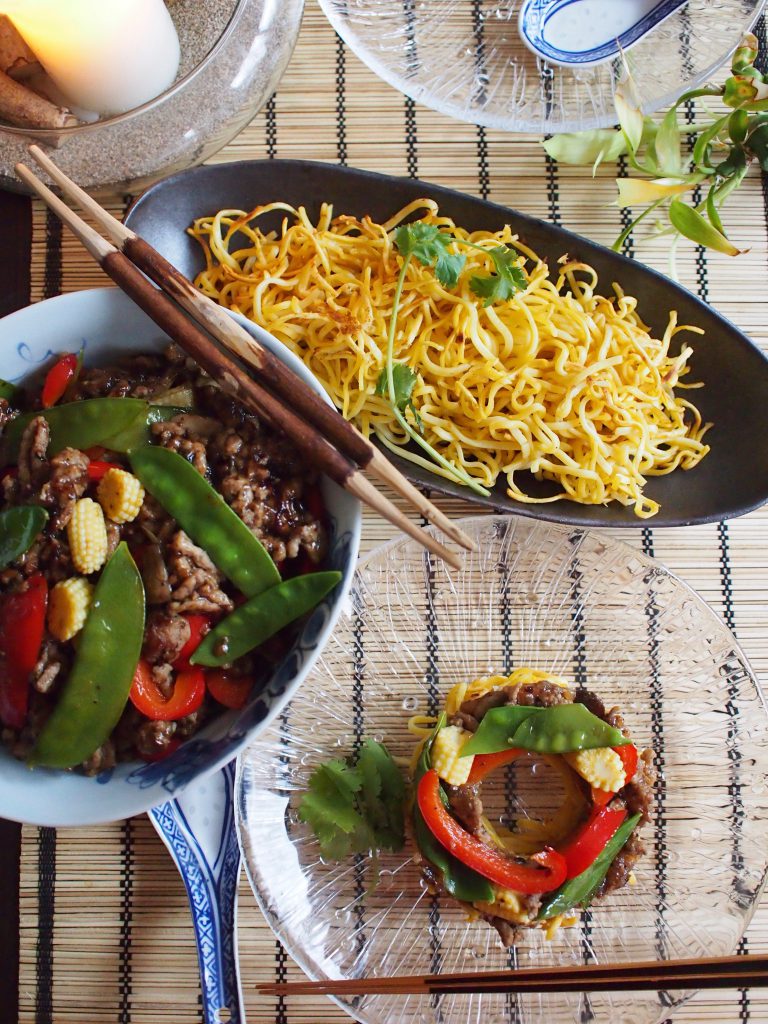 This is very popular Chinese food. Somehow I'm dying to eat proper Chinese foods in this season just the end of the year.
The reason is quite private but my family has had the tradition to visit the Chinese town in Yokohama which is one of the biggest Chinese town in Japan on New Year's day every year aiming to make my mother restful after busy Christmas's feast.
Our this tradition has been lasting for almost 30 years, and these authentic Chinese tastes still living in my memory and have influenced my cooking flavour.
With these nostalgic feeling, I made this sharing Chinese dish: Crispy Chilli Beef Noodles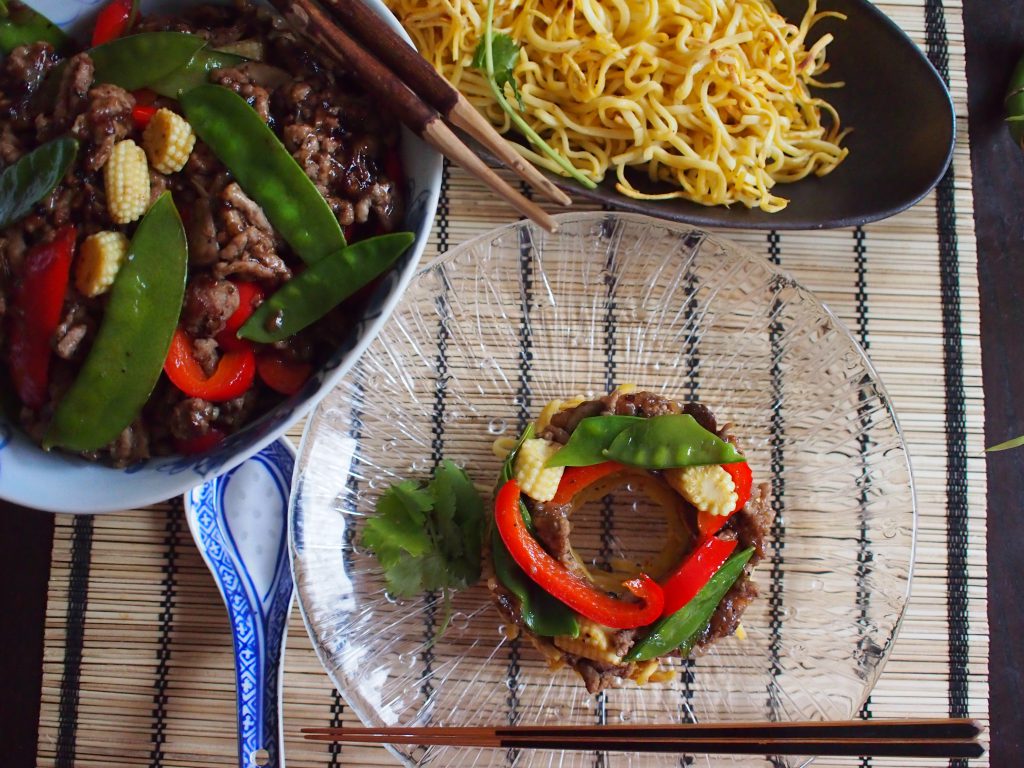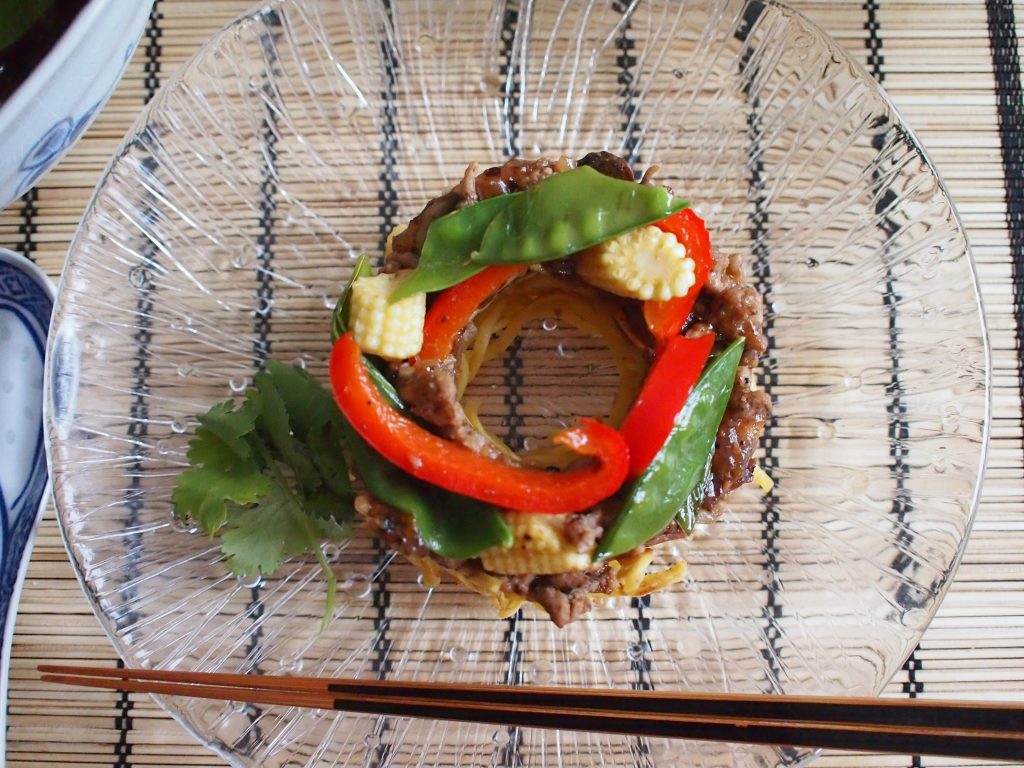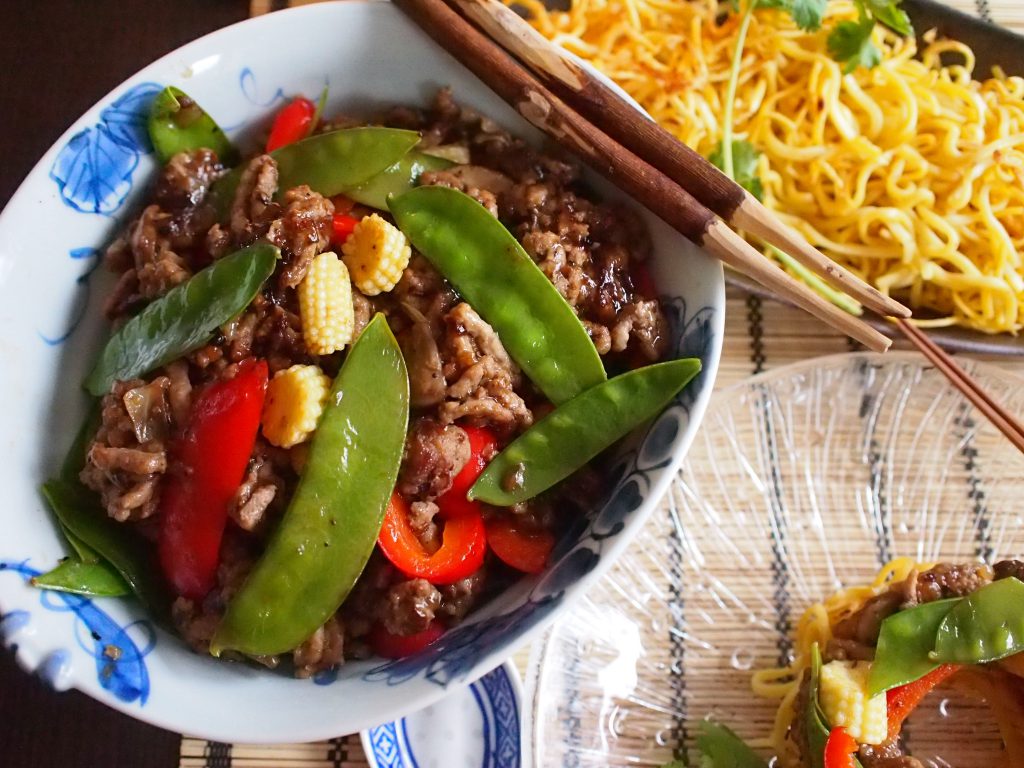 When I was early twenties, I used to learn authentic Chinese cooking from Chinese chef who are famous in various medias. This is one of the recipes of what I have learnt but quite basic skilled dish and so quick cooking almost 20 minutes.
I recon Chinese foods might sound much easier and less pretentious rather than Japanese foods for you?
I'm trying to realise my plan to make these "friendly" recipes in any shapes in next year.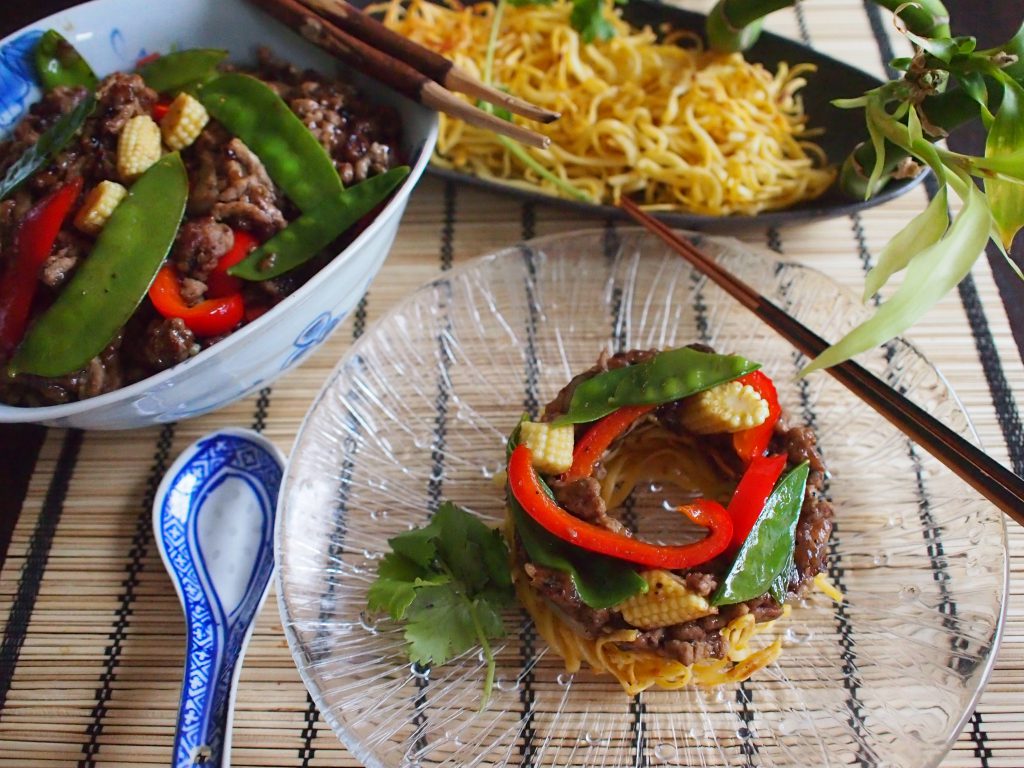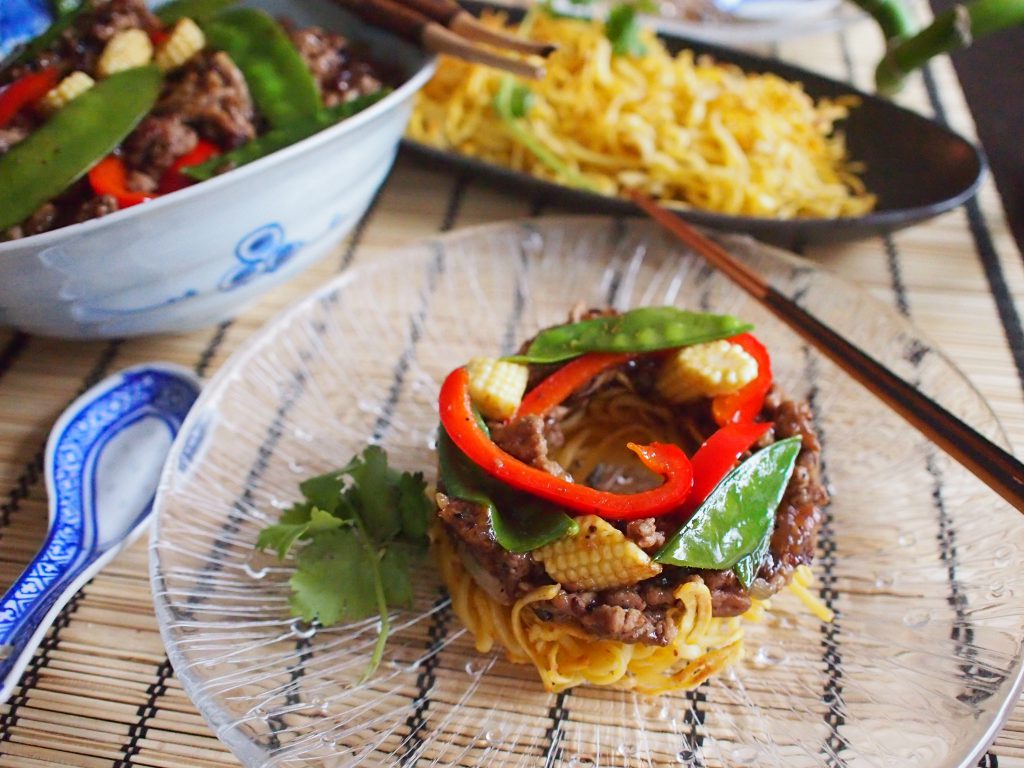 Only 6 days to give to Father Christmas this year!
I hope you are almost ready to celebrating the special night.

Wishing you a very merry Christmas and a happy 2019!

Naoko xx