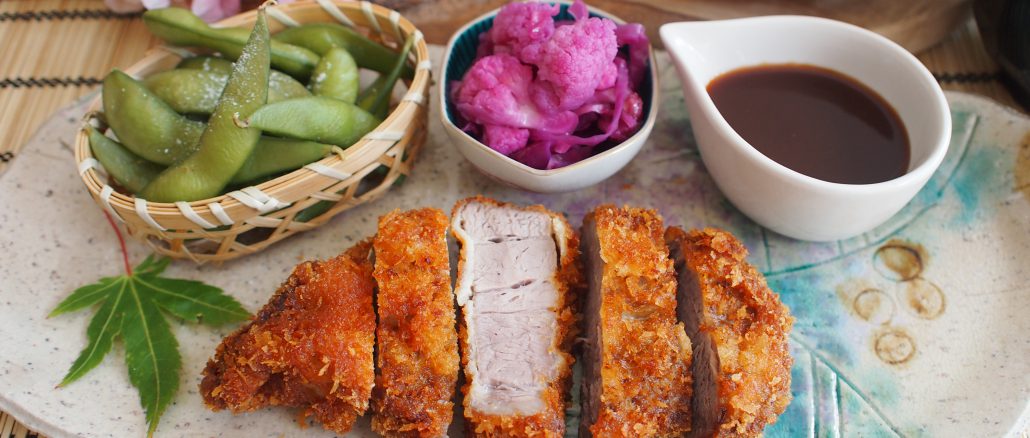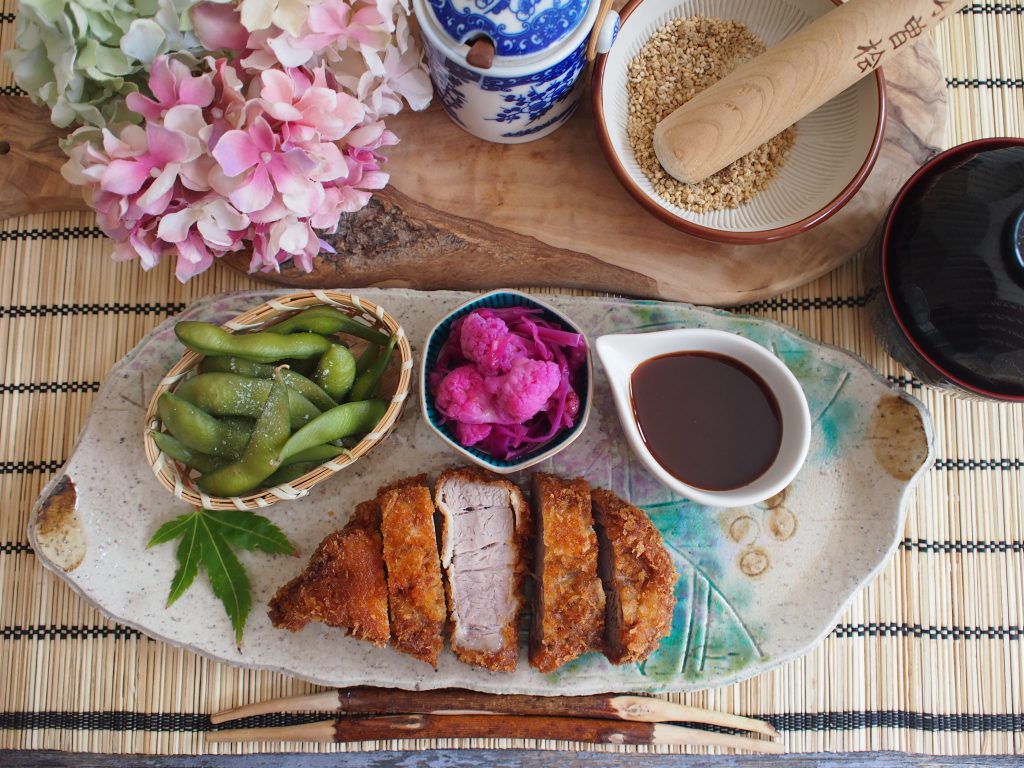 Tonkatsu: one of the most popular food in Japan and in fact there are enormous number of Tonkatsu restaurants all over the country.
My husband and I are actually huge fan of Tonkatsu, and we made Tonkatsu tours for trying various different types of Tonkatsu restaurants so many times.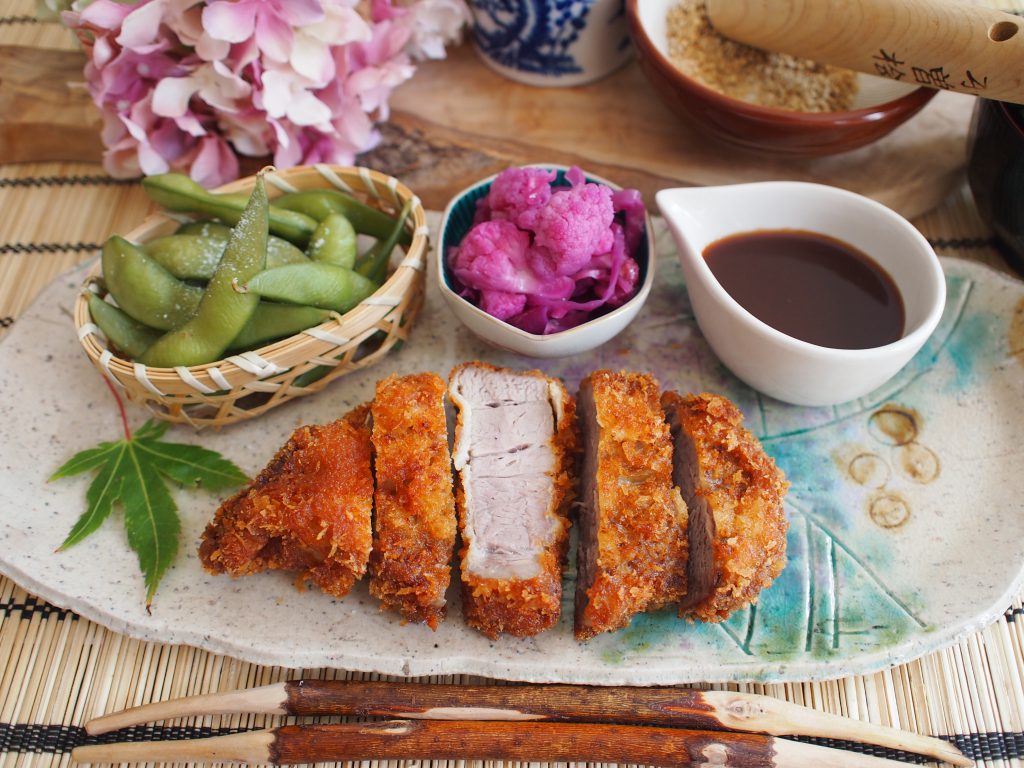 The combination of super crispy surface and succulent & flavourful meat…ah absolutely ecstasy!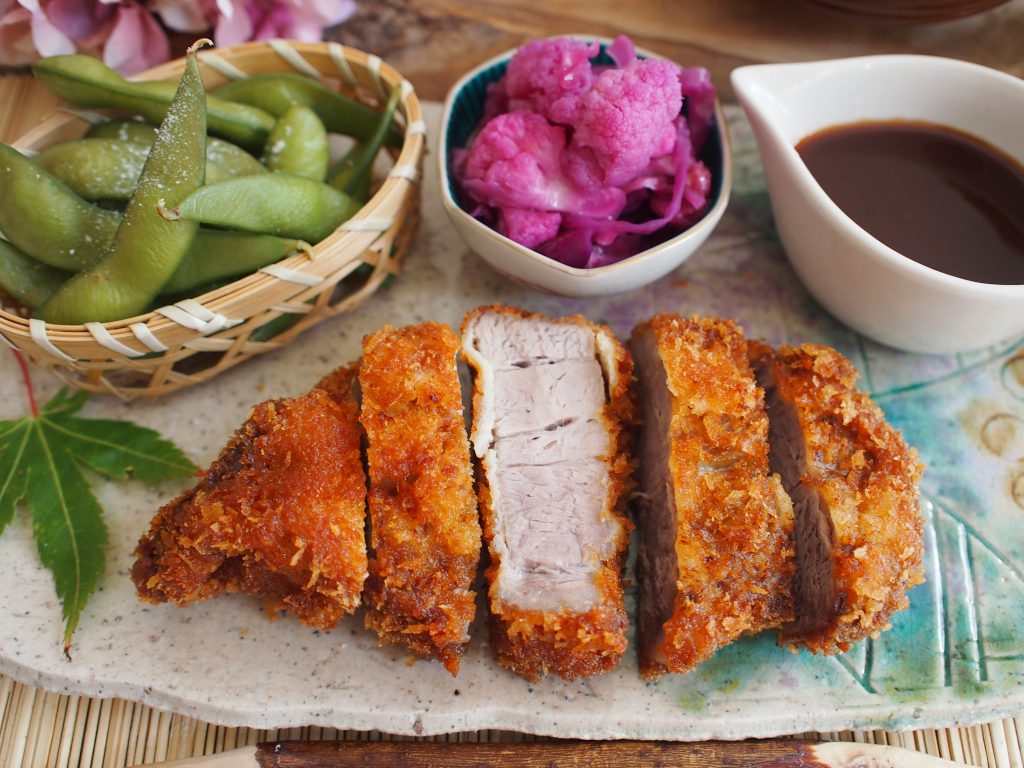 Thank you porks which gave us such a pleasant joy.
I'm so proud of this Japanese food so much.
If you have a chance to visit Japan, I'm sure it's worth trying a speciality of Tonkatsu restaurant even if you have to wait to grab your seat in a long queue.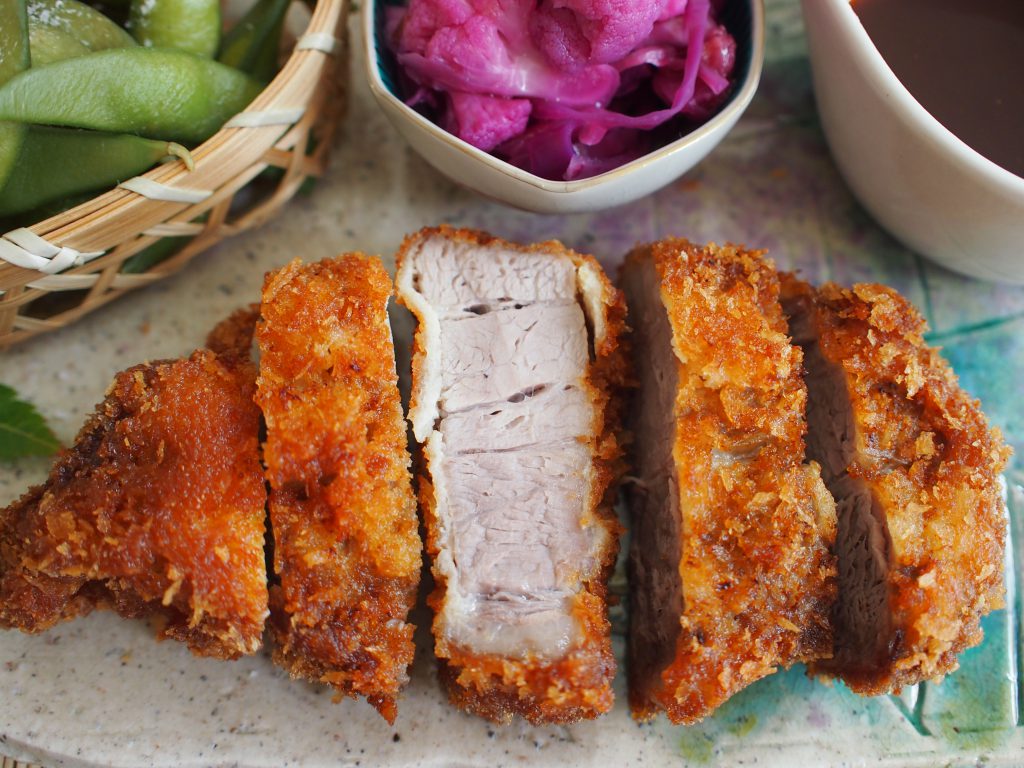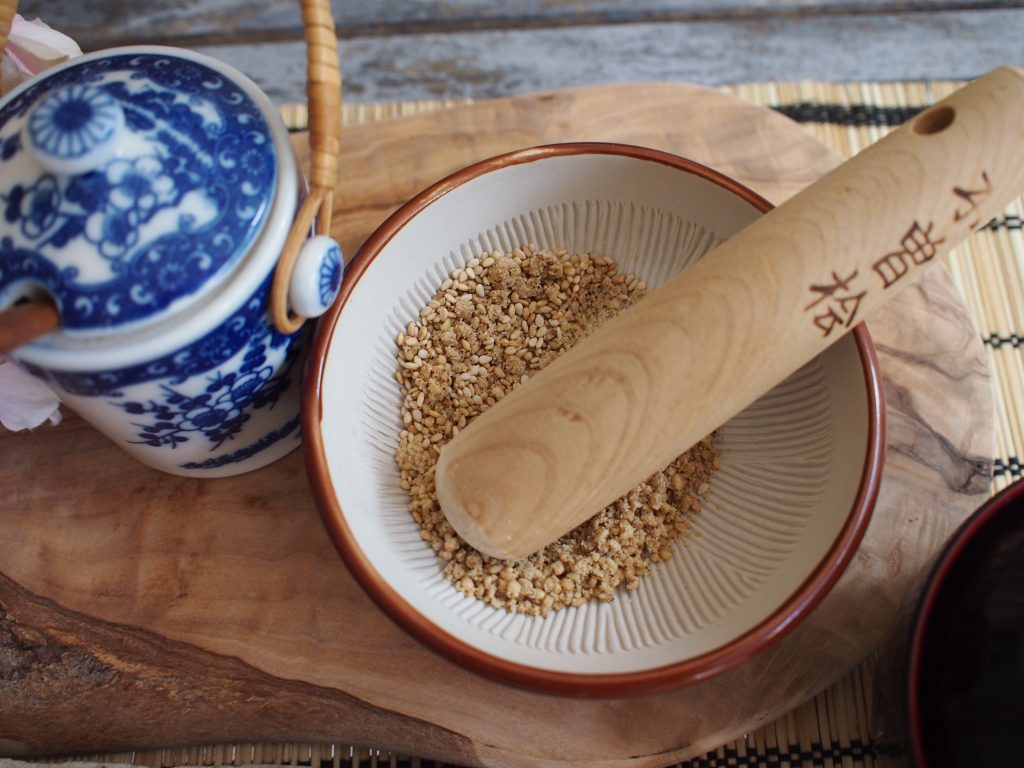 If you have no plan to go to the another side of the world soon, no worries, we are here for you!
I made a Tonkatsu recipe with step-by-step pictures and if you follow the steps, you can enjoy an authentic taste at your home!
Are you intrigued the recipe?
It's not a rocket science at all, very simple cooking and you don't need to buy any special ingredients.

The key is putting bread crumbs two times and deep fry the pork two times.

Have a look at the recipe and how about making this weekend for your family and friends?

Thank you for visiting our website.
Have a lovely weekend, everybody.

Naoko xx