Welcome to our Japanese Home-style cooking class!
Our courses are consisted of various widely known Japanese comfort foods which are made of healthy, natural and authentic Japanese ingredients and all are hands-on learning style.
Let's make a toast with a glass of welcome drink and new friends at our intimate salon!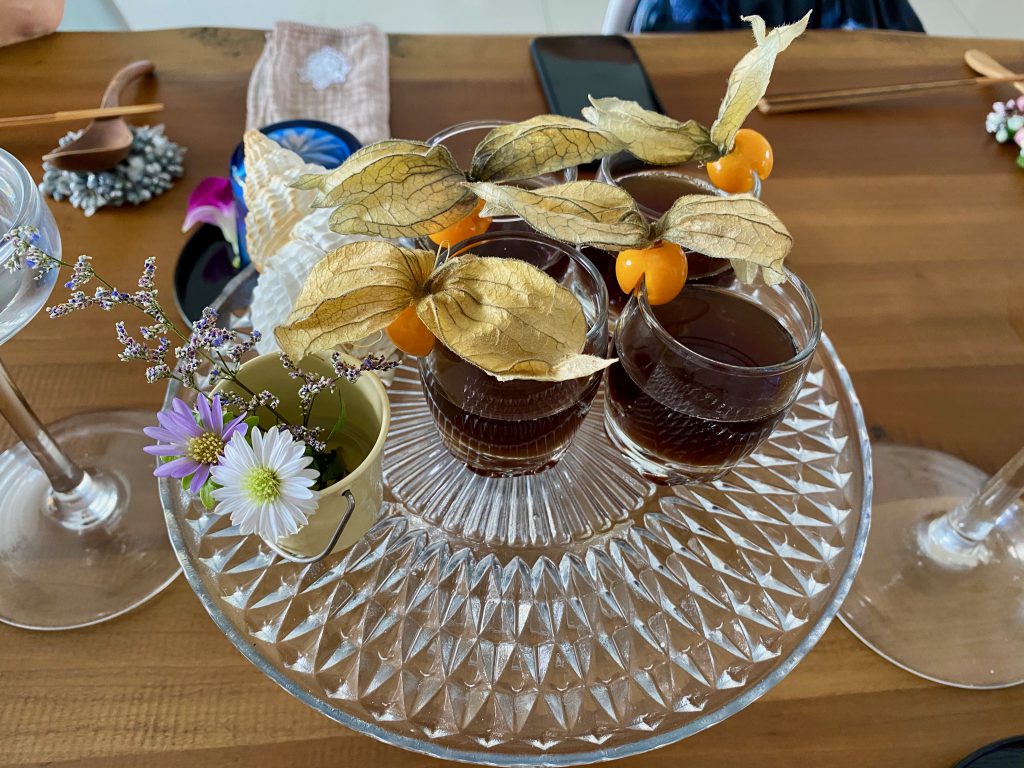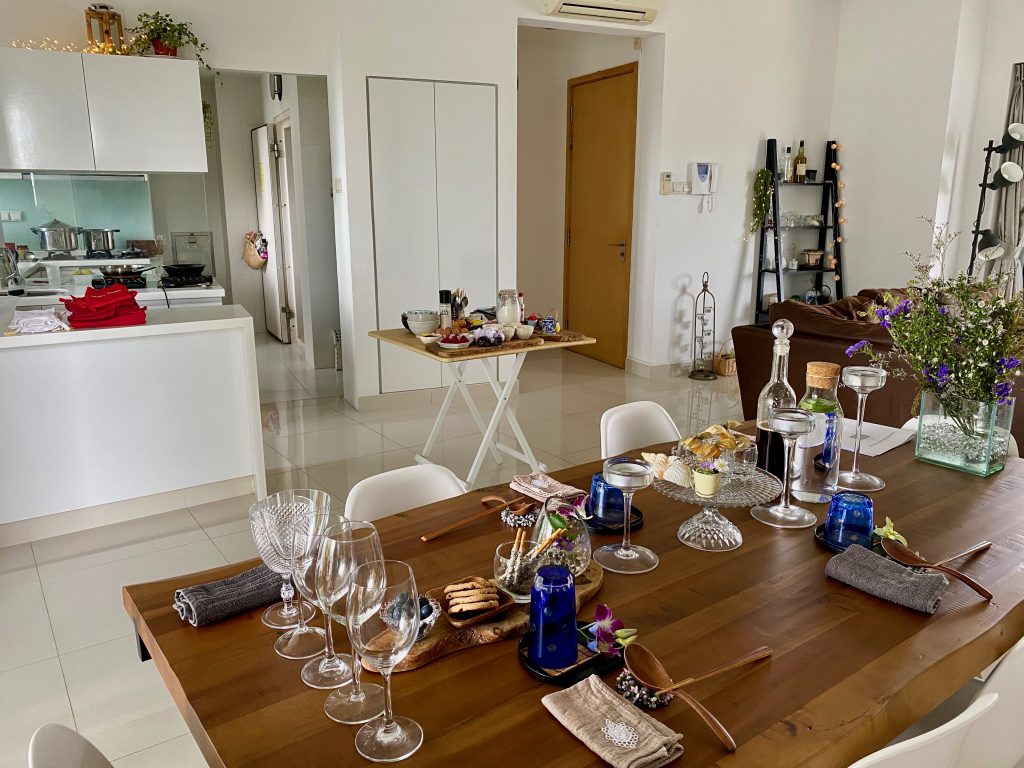 April 2021
Party Food
It's a party time!
This course is perfect for your home party with your loved ones.
Would you fancy making your family/friends impressed with your cooking?
Grilled Duck & Dashi Simmered Daikon
Mini Chirashi Sushi
Ginger Panna Cotta
A dish of duck and Daikon is traditional and popular in classic Japanese cuisine. It is loved in many Michelin Starred restaurants.
You can learn:
*How to cook duck
*How to make ultimately soft Daikon
*Various marinades of fresh seafood for Chirashi Sushi
*How to make Dashi Maki Tamago
Wednesday 7th 10.30 – 13.00
Friday 16th 10.30 – 13.00 (SOLD OUT)
Tuesday 27th 10.30 -13.00
---
Daily Comfort Food
Cooking is love. Cooking is fun.
However it is daily work as well, so the simpler but also the healthier menu is the best choice for making you and your lovely critics smile.
Course A)
Balsamic & Honey Pork
Carrot Rice
Caramelised Apple Melt with Soy Sauce Ice Cream
You can learn:
*Quick and easy traditional Japanese sweet & sour pork meal
*Making effortless dessert
Tuesday 6th, 10.30 – 13.00
Tuesday 20th, 10.30 -13.00
Fridayday 23rd, 10.30 – 13.00
Course B)
Classic Tokyo-Style Shoyu Ramen
Caramelised Apple Melt with Soy Sauce Ice Cream
You can learn:
*How to make Shoyu Ramen Soup from scratch
*Make Chicken Ham
*Making effortless dessert
Wednesday 21st, 10.30 – 13.00
Friday 30th, 10.30 – 13.00
---
Price & Booking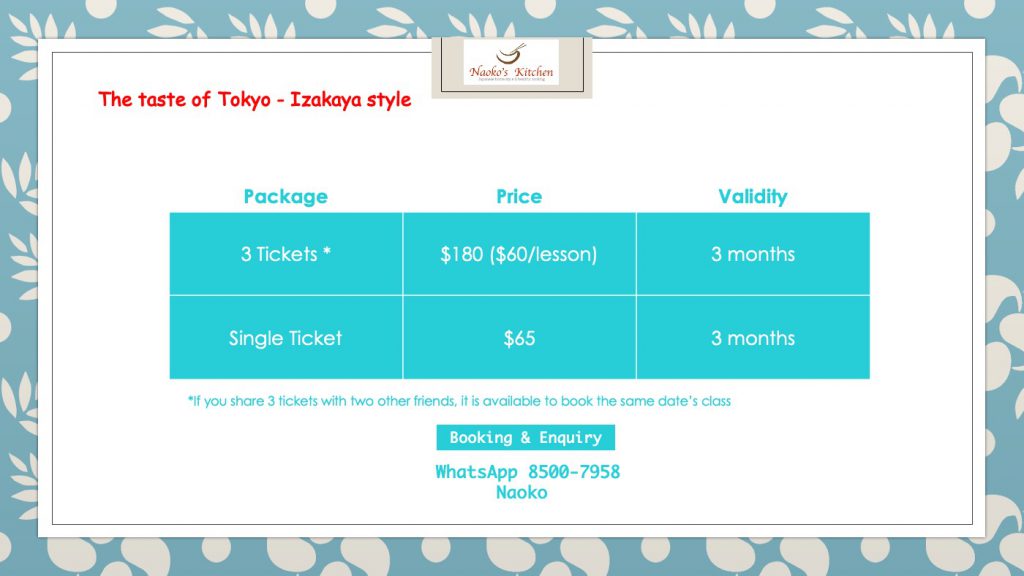 Payment via Paynow required for securing your booking in advance.
Send the message by WhatsApp to Naoko
8500-7958
---
Galleries of the past courses