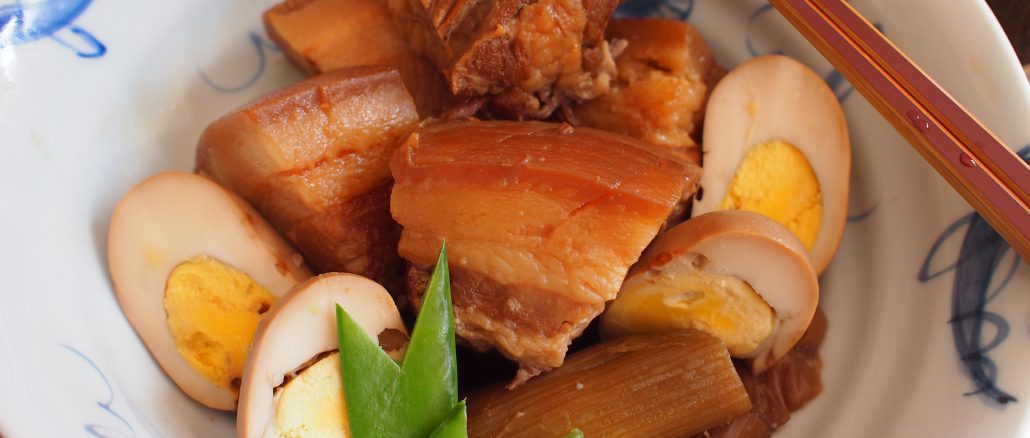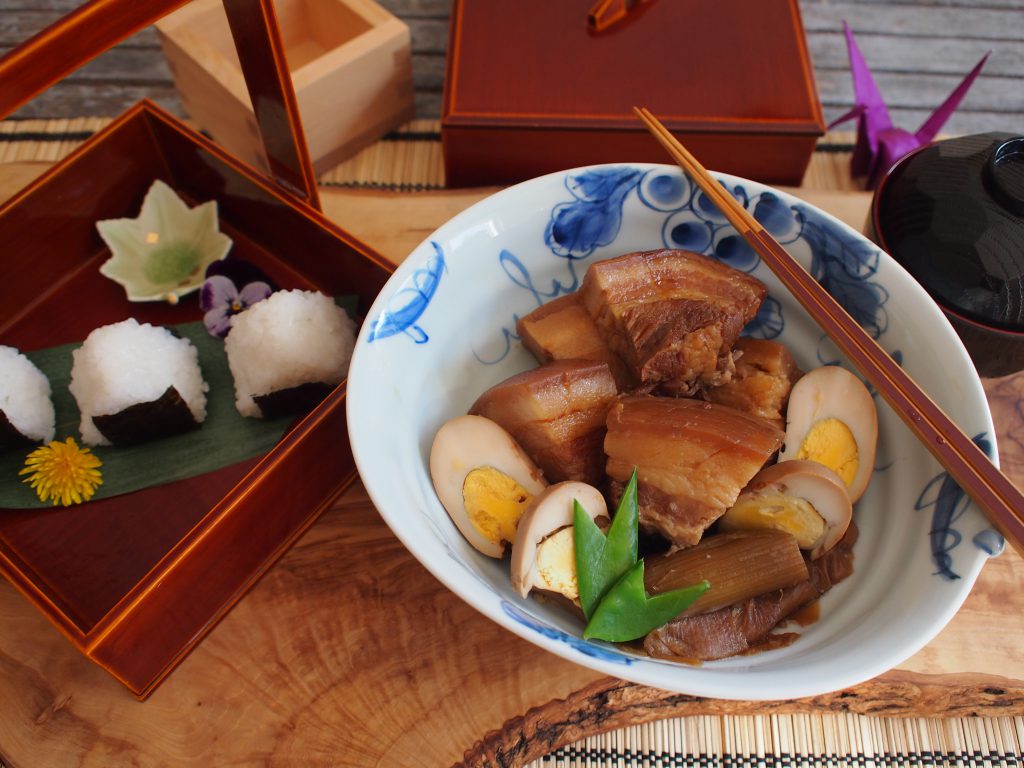 This meaty dish originally came from Chinese dish but people have arranged for Japanese taste for long time.
And now it is a super popular Japanese food especially the most southern island called Okinawa.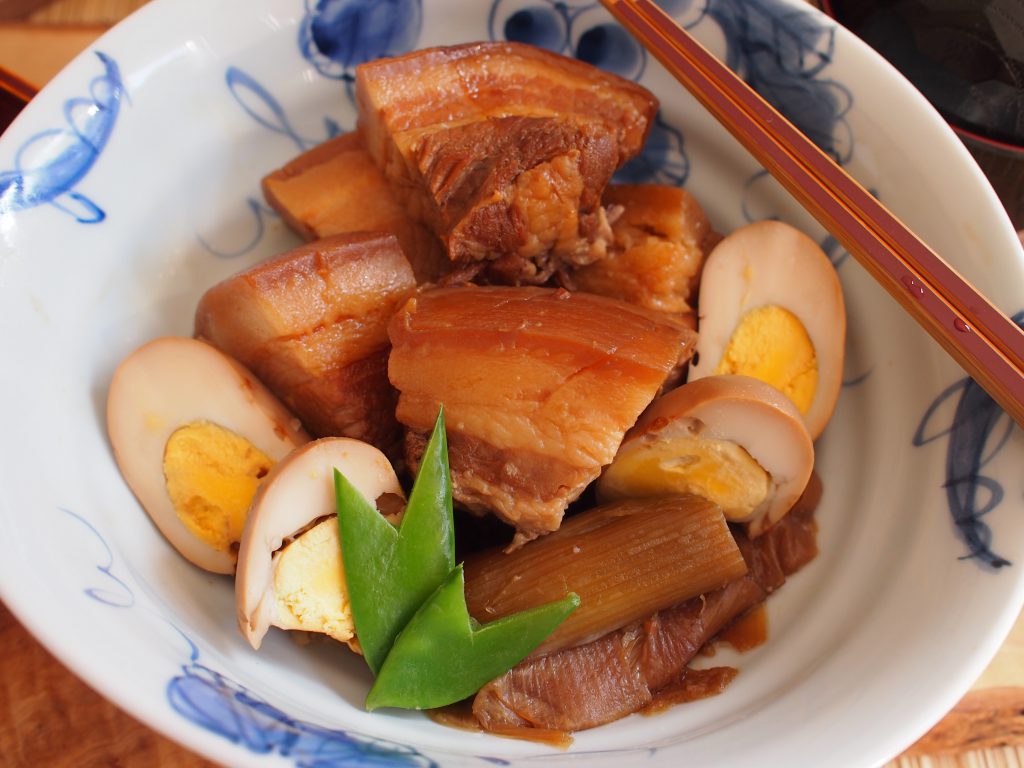 This might look like very fatty, but no worries, for preparing, we boil the pork belly for a while aiming for removing any unhealthy fat from the meat.
So, this means this dish contains only lots of good proteins and vitamin D.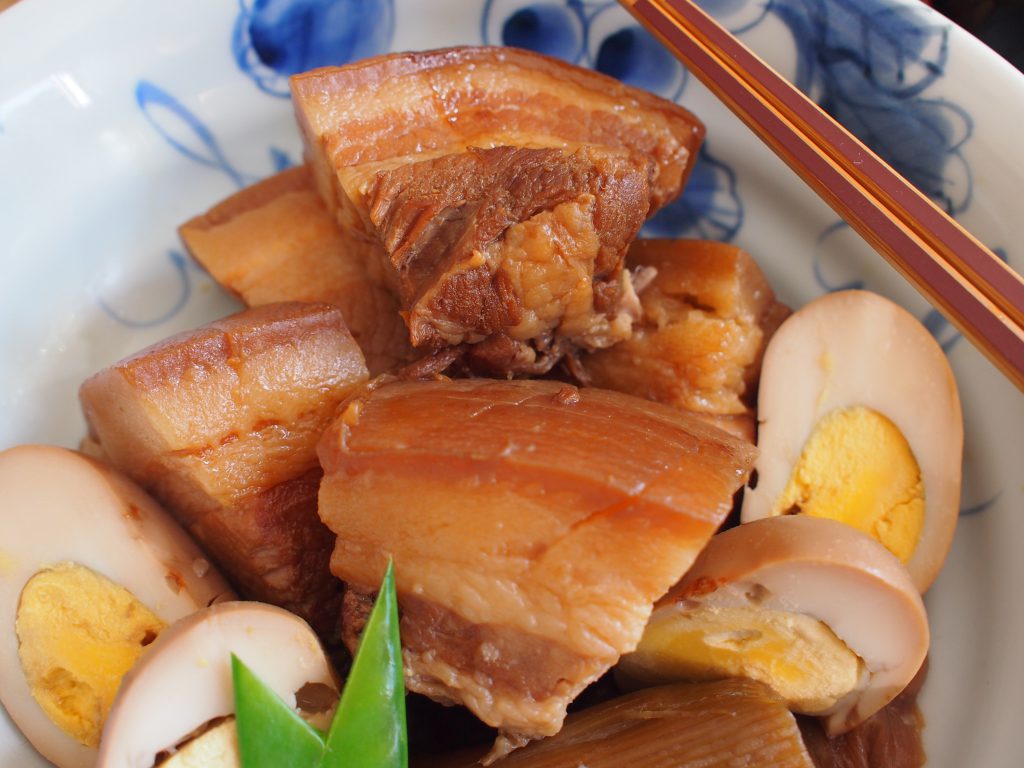 This super rich and sweet savoury taste is absolutely addictive!
And not only the taste, the pork which is simmered in a pressure cooker is unbelievably soft and tender, actually you don't need any knives when you eat.
You can cut the pork using only chop sticks!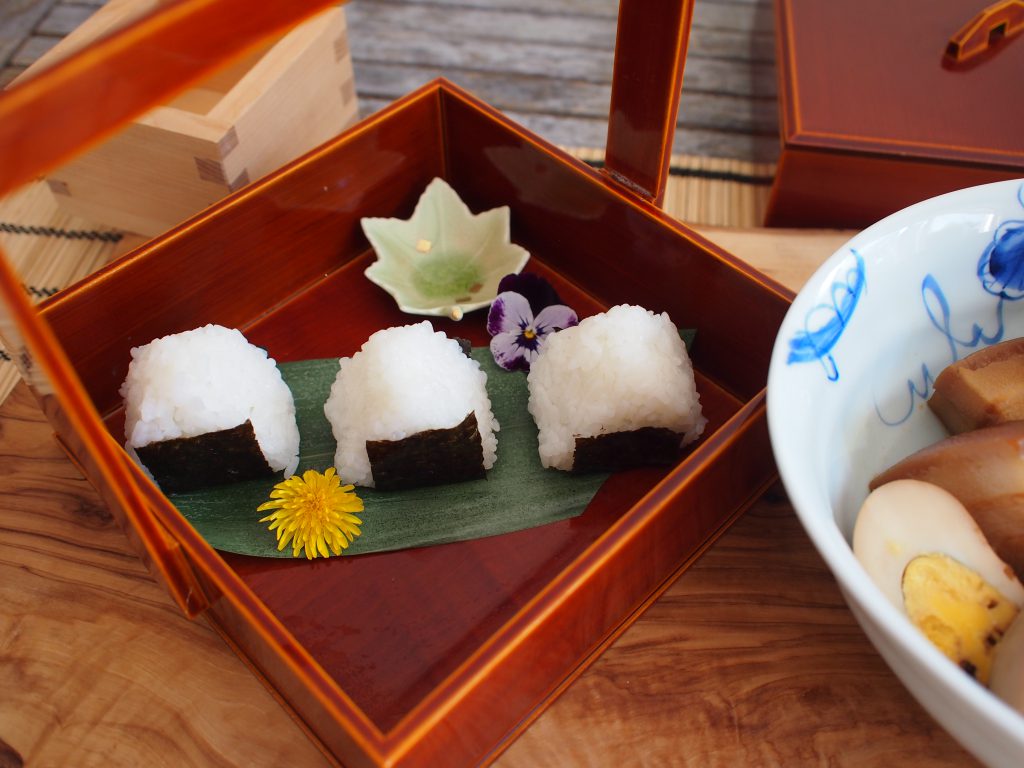 Serving with little Onigiri (rice ball) alongside.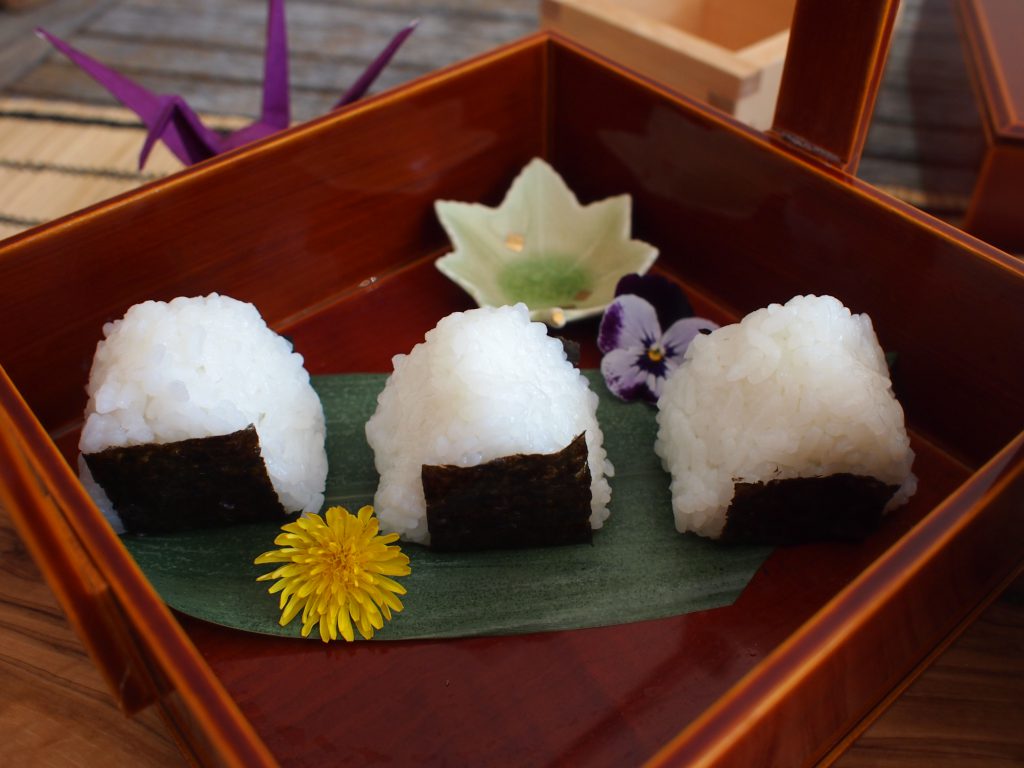 If you don't have any pressure cooker at your kitchen, no problem, you can make the exact same dish using your stew pan.
I have wrote down all methods in my recipe.

I hope you enjoy this Very Japanese food at your home.

Please feel free to download the recipe:
Enjoy healthy cooking!

Naoko xx