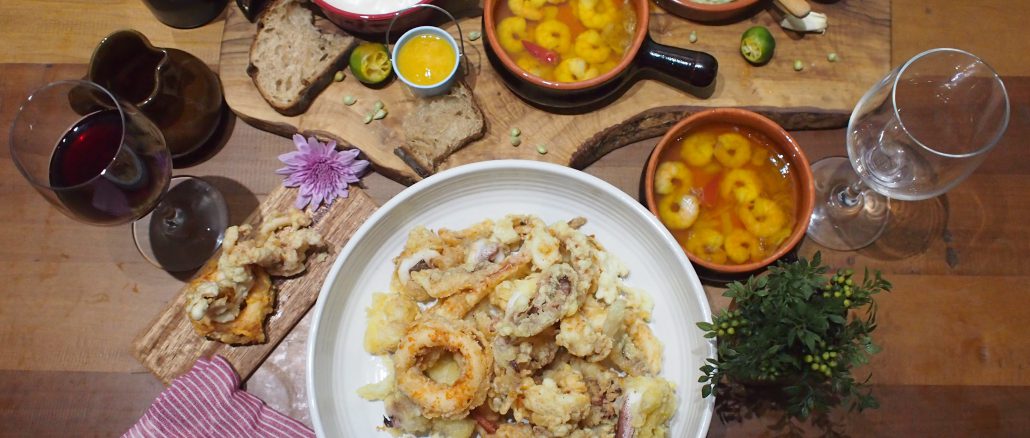 When we were in the UK, we used to travel around Mediterranean region so many times and we all loved their food!!
I learnt authentic cookery at some cooking classes in Spain, Greece and Italy, which were absolutely priceless.

The other day, I luckily found very fresh squid and made a Mediterranean platter.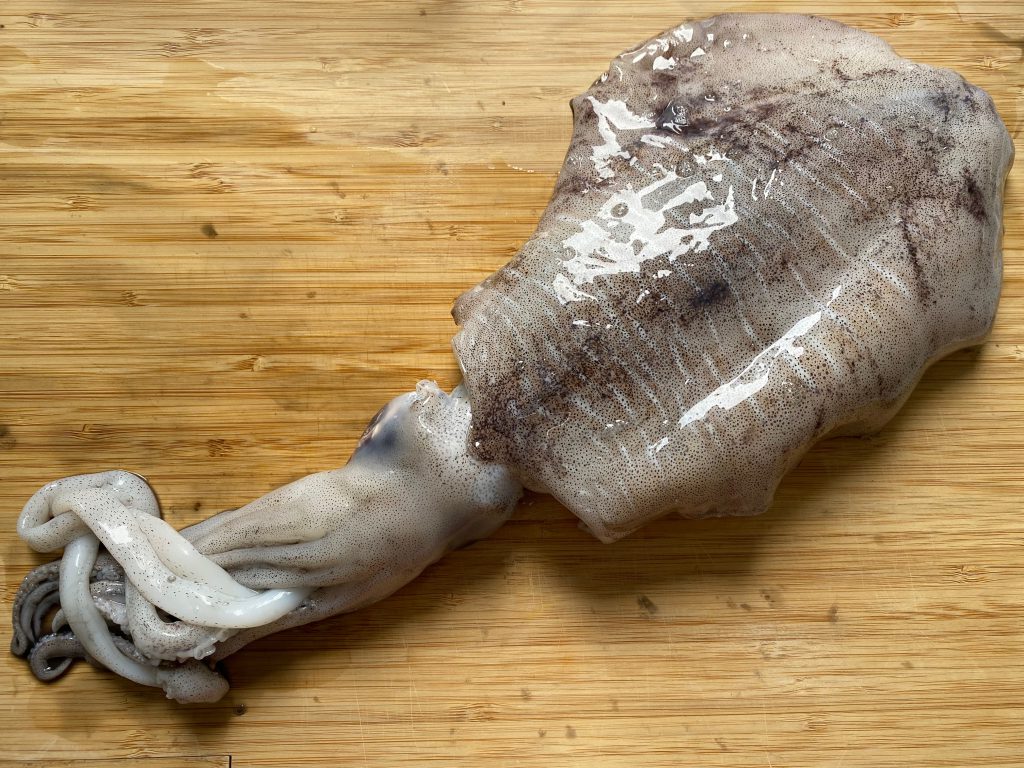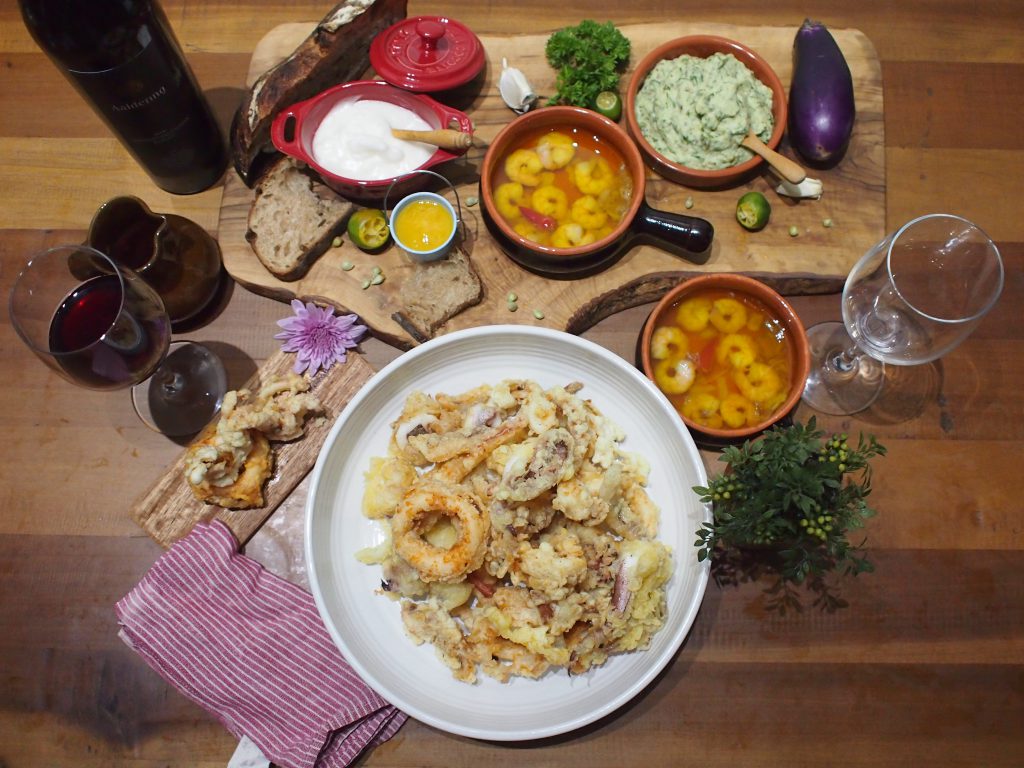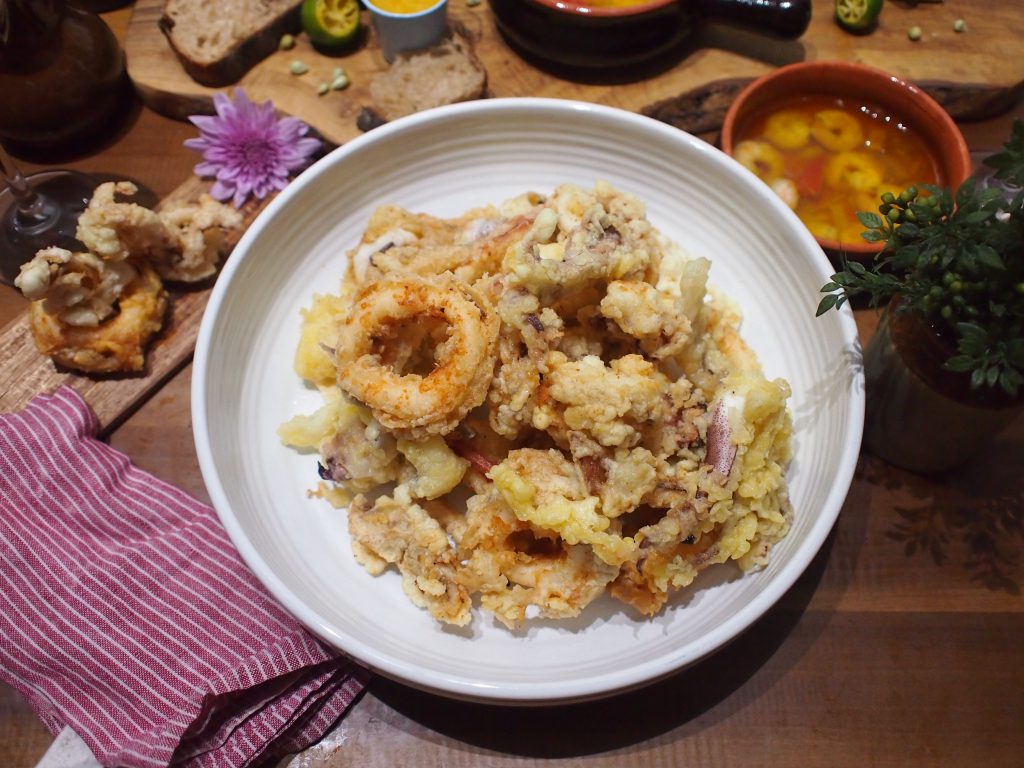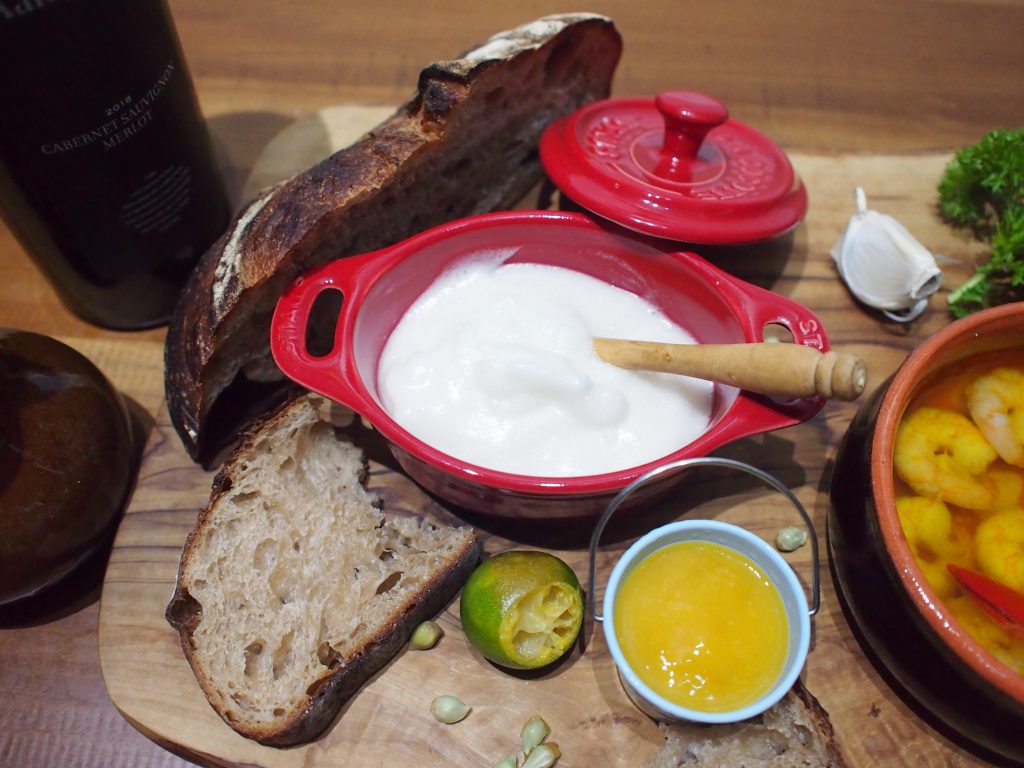 Allioli is addictively charming 🙂 My most favourite style is drizzling Allioli over a paella.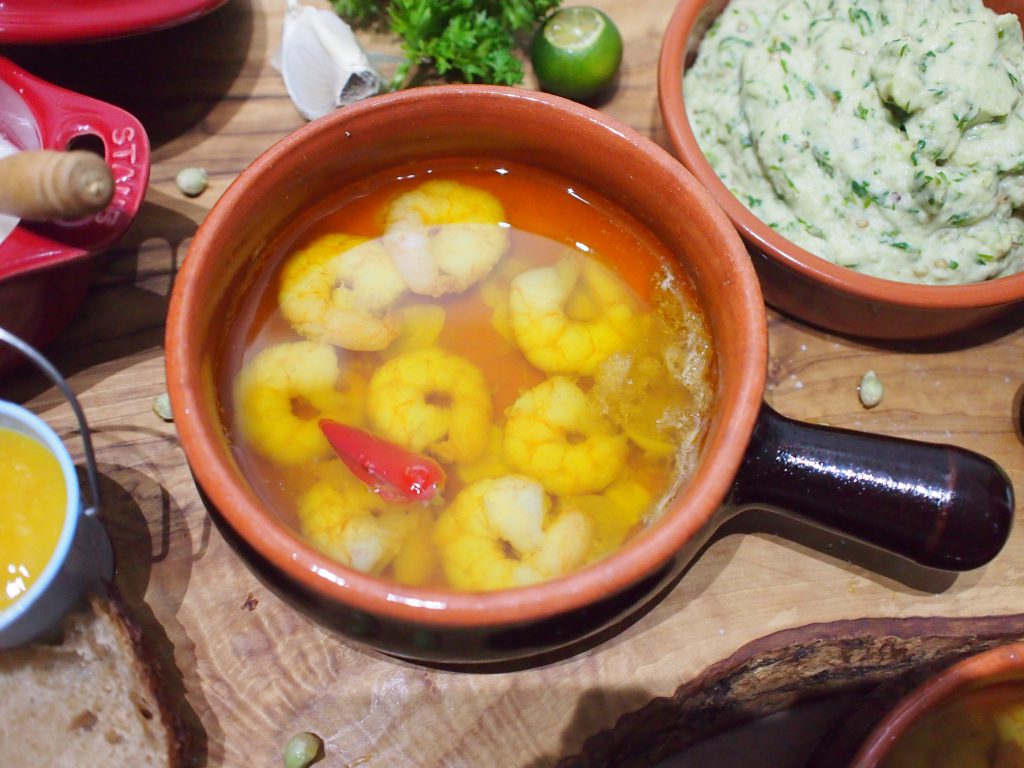 Wished I had bigger prawns, but this time this was the one.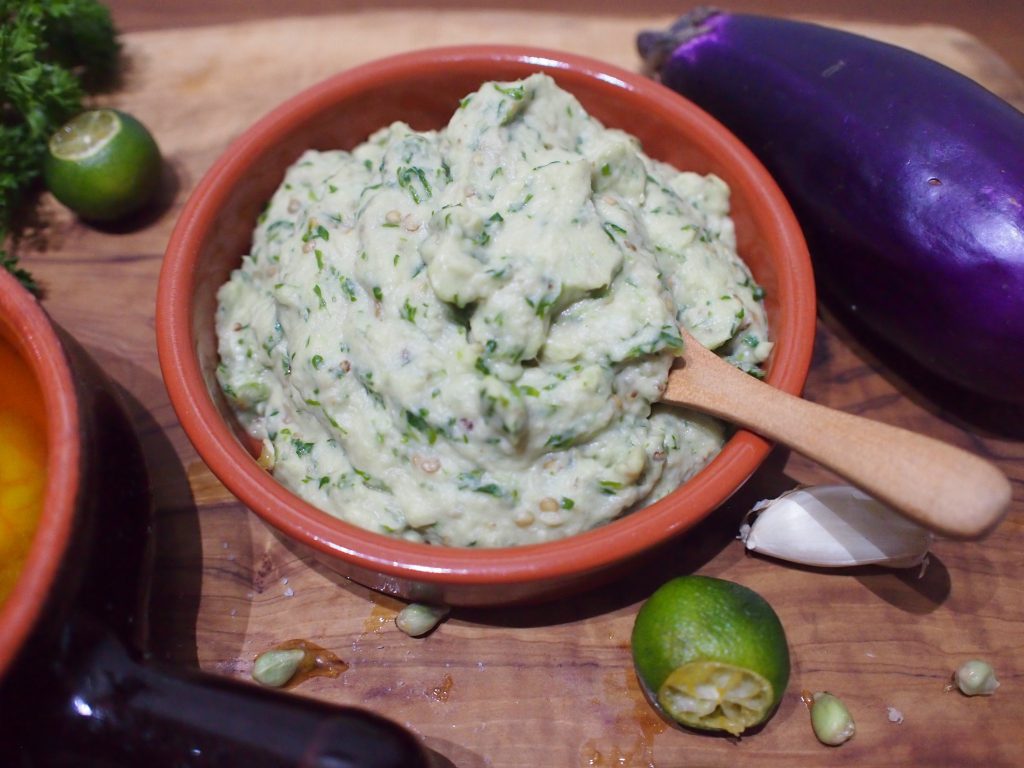 I still clearly remembered when I learnt this aubergine dip sauce in Athen like yesterday. This dip is still my favourite.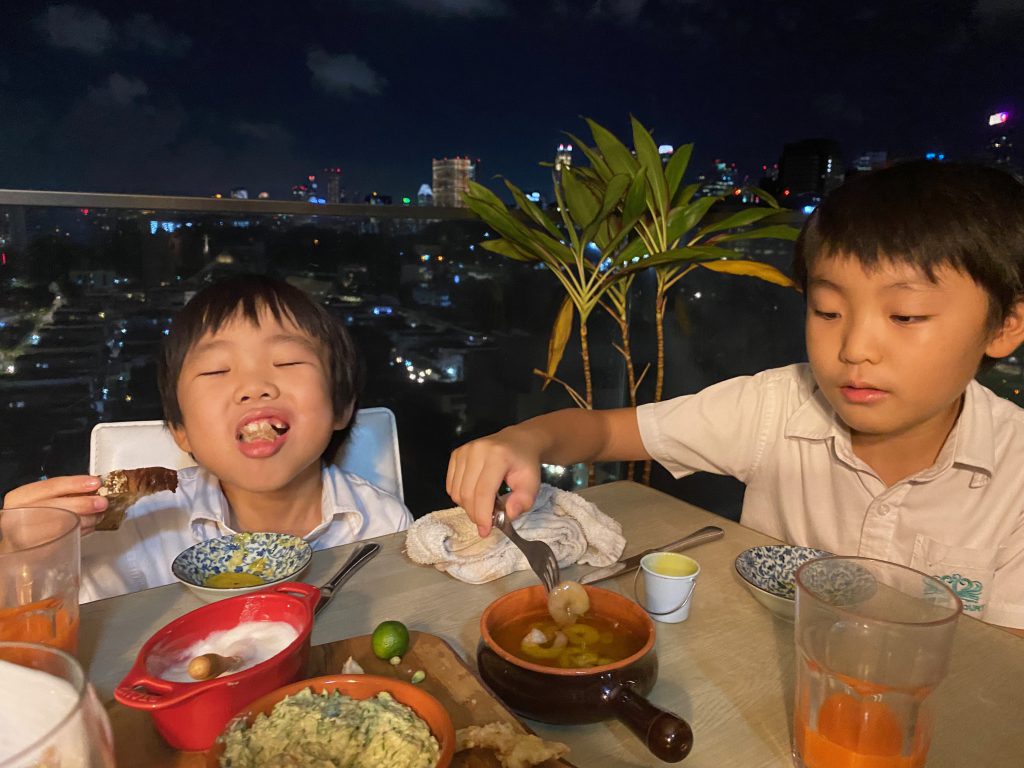 Dreamed of traveling in Europe again 🙂