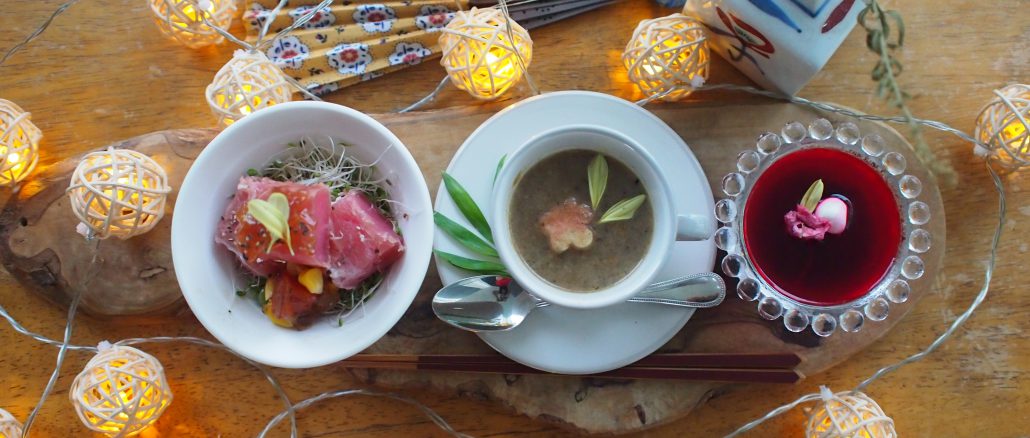 This is Prosciutto that is an Italian dry-cured ham and that is usually thinly sliced and served uncooked.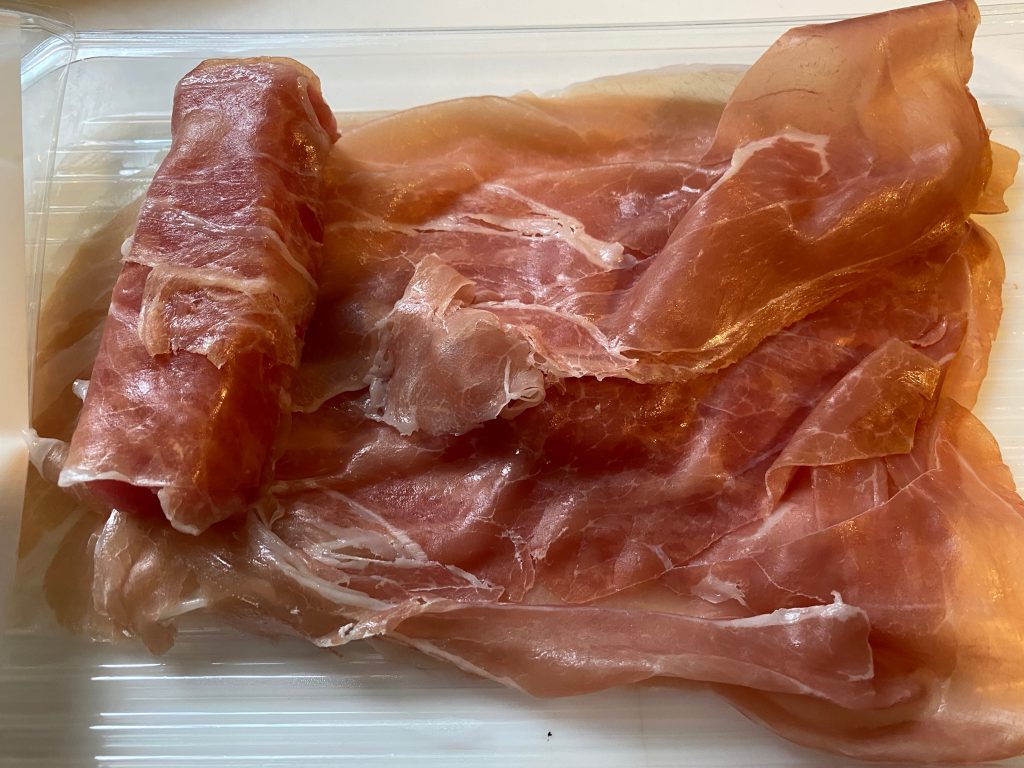 Like as the left block, I wrapped Sashimi tuna with the Prosciutto. The flavourful saltiness of the ham infused into tuna, which was amazingly tasty!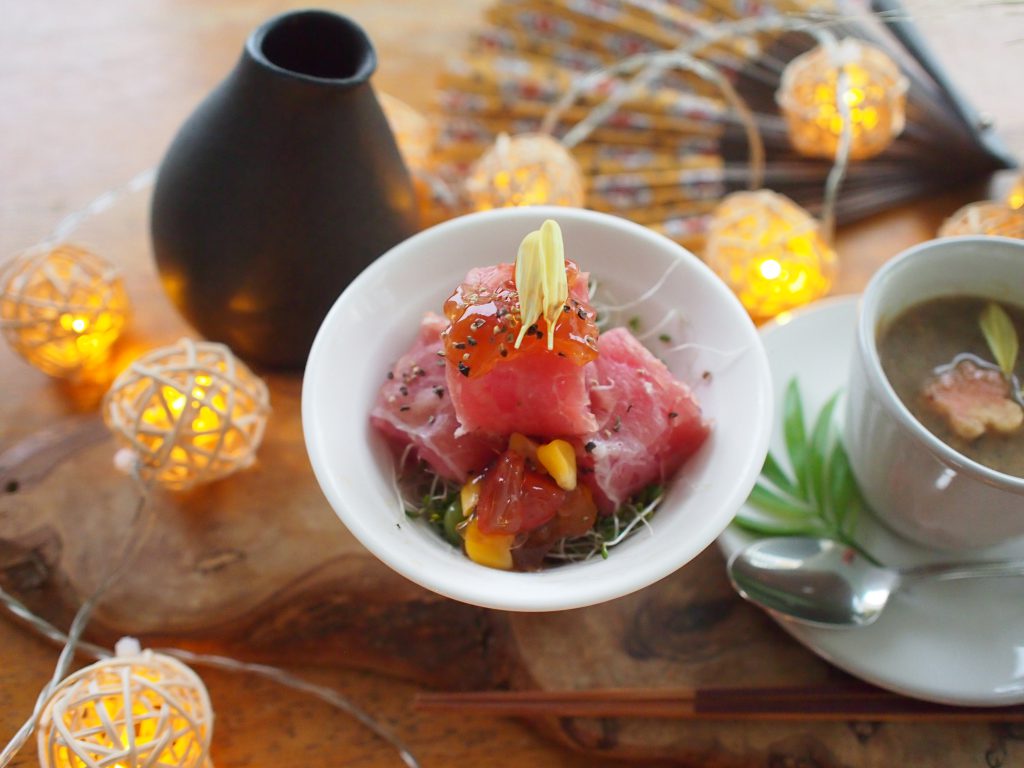 The Dashi jelly was seasoned subtle than my normal Dashi as the hum is decently flavourful and savoury.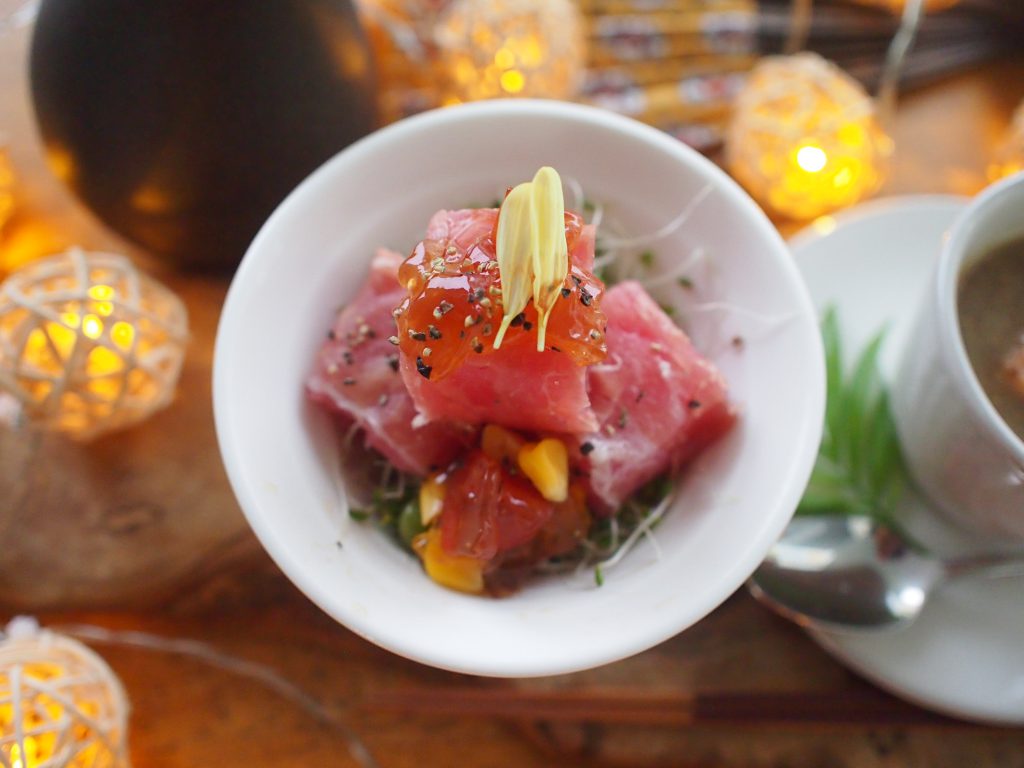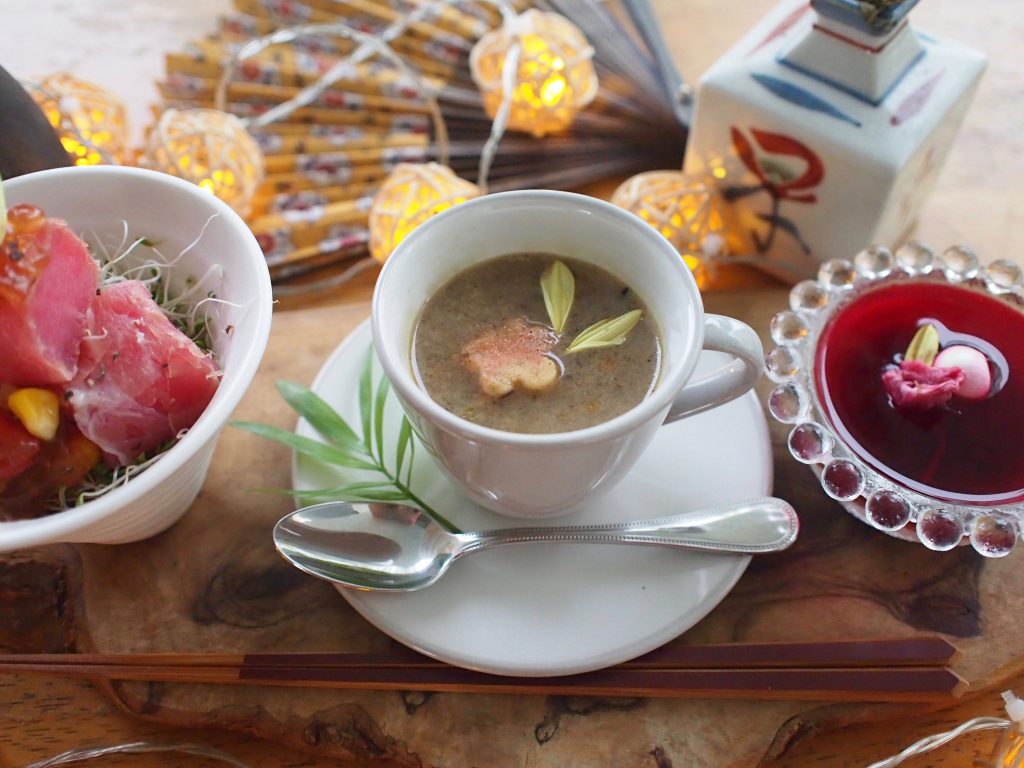 This creamy soup was made of Hijiki, caramelised onion and potato, and the natural sweetness of onion and potato match with slightly salty Hijiki.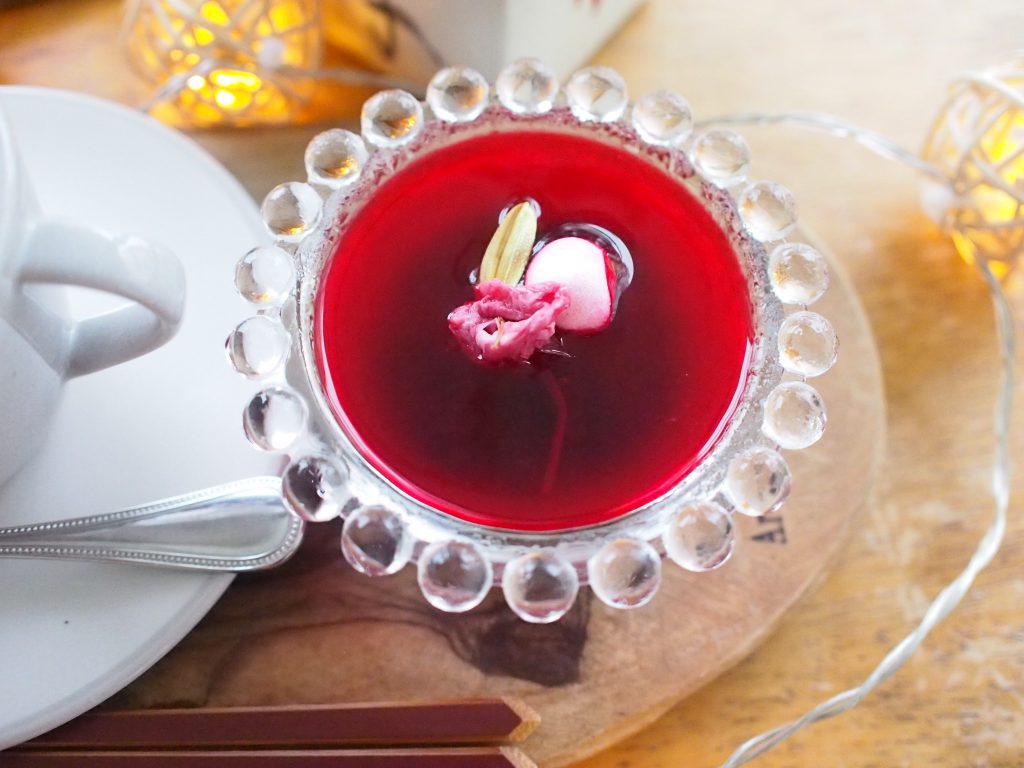 Japanese wine, matcha and almond jelly were layered.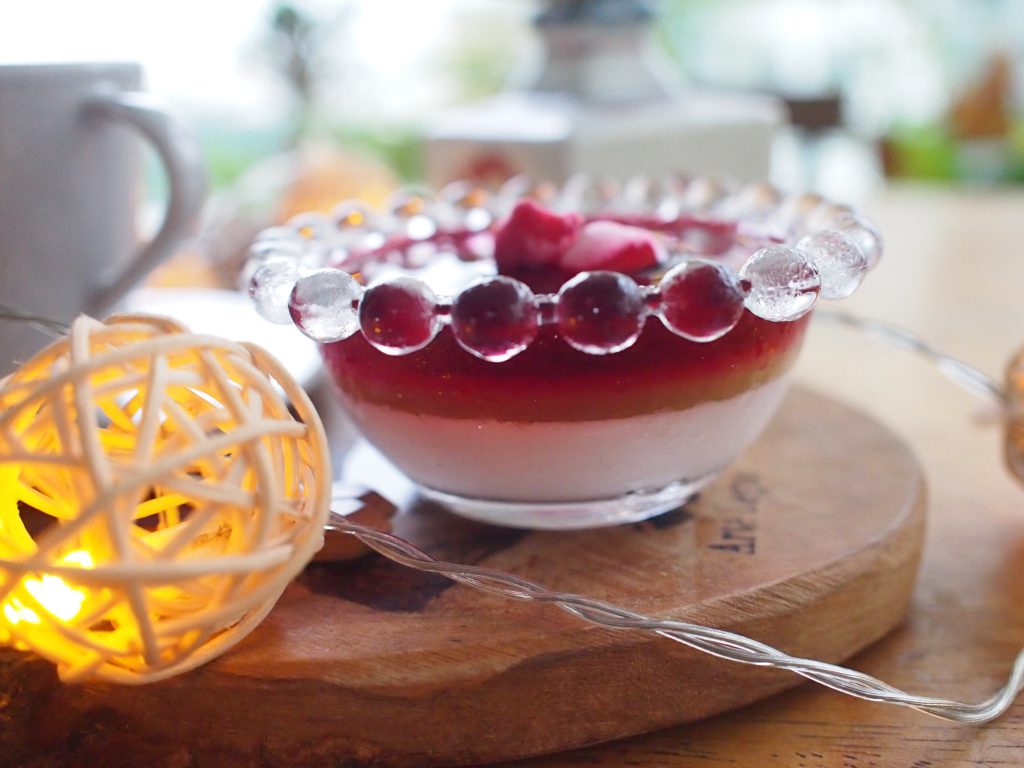 The volume looks small and modest, but I wanted to stick the quality of each food 🙂
The foods seemed like a huge hit for the boys! lol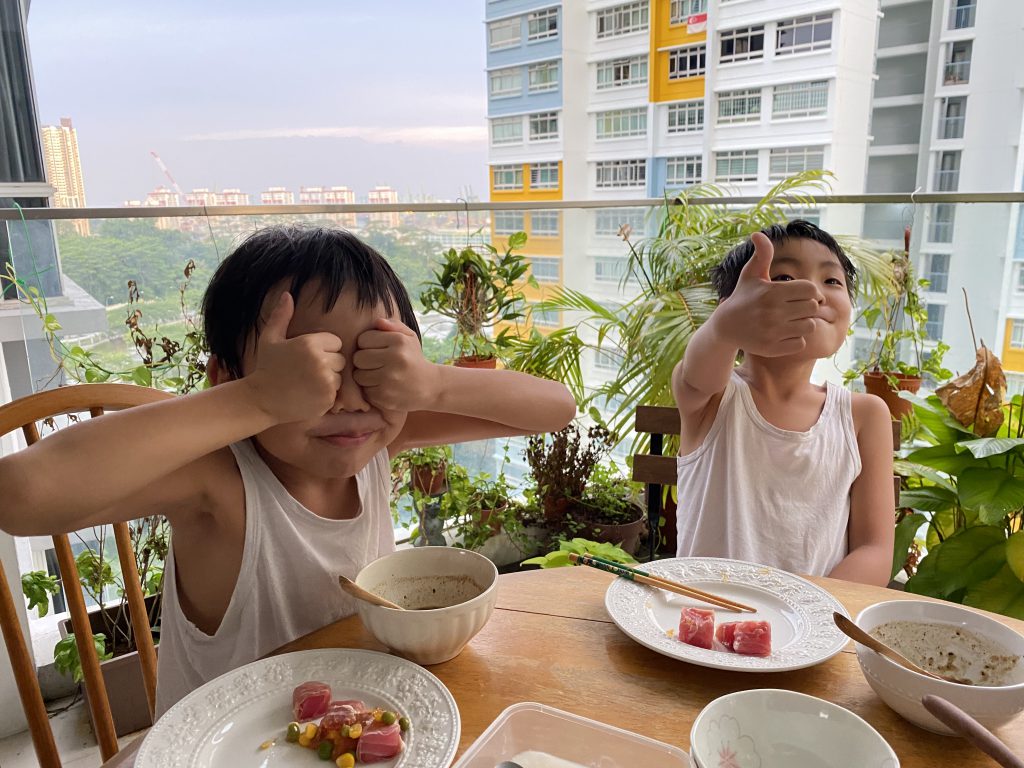 Stay safe, everybody.

Naoko xx