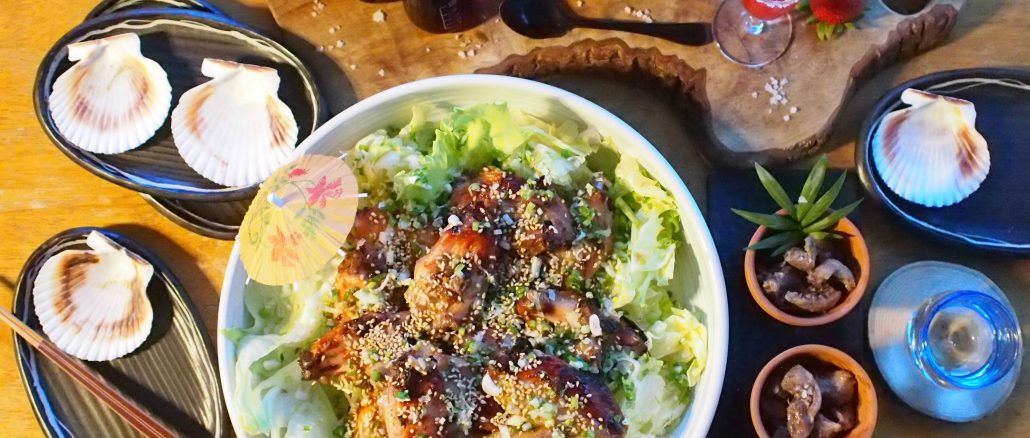 I know, if you live in Singapore, you are in tropical mood any time. I was not exceptional to cherish the summer atmosphere and mood all around, and we are so grateful to appreciate so many summer seasonal harvests.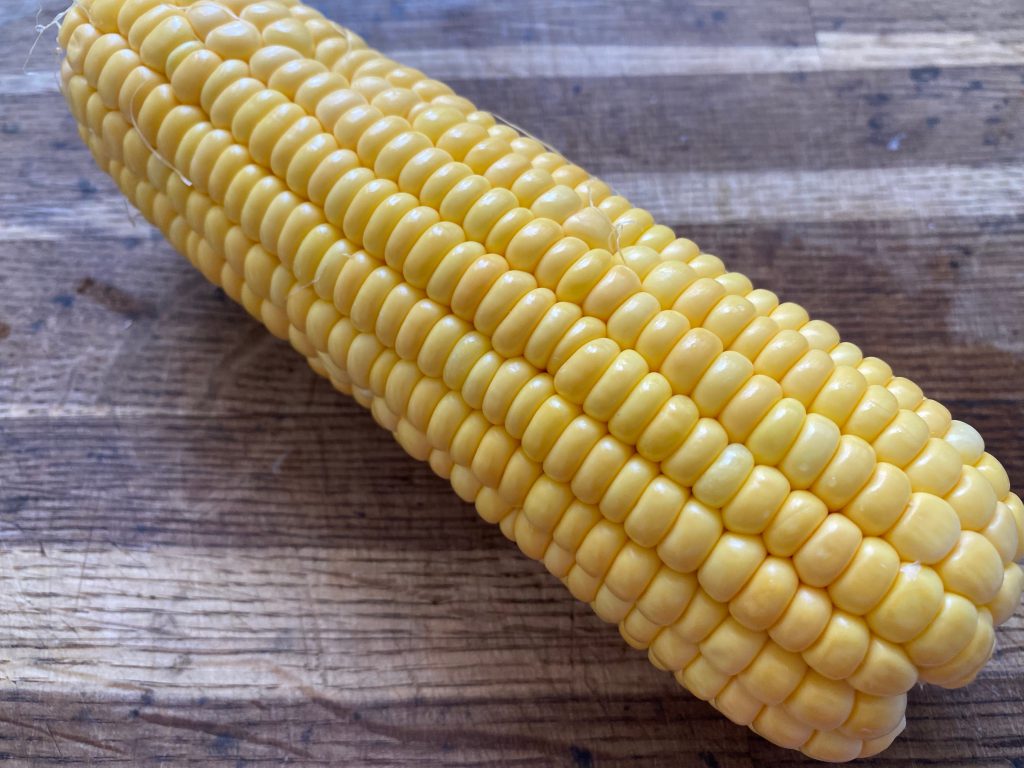 This fresh beauty inspired me to make some party foods 🙂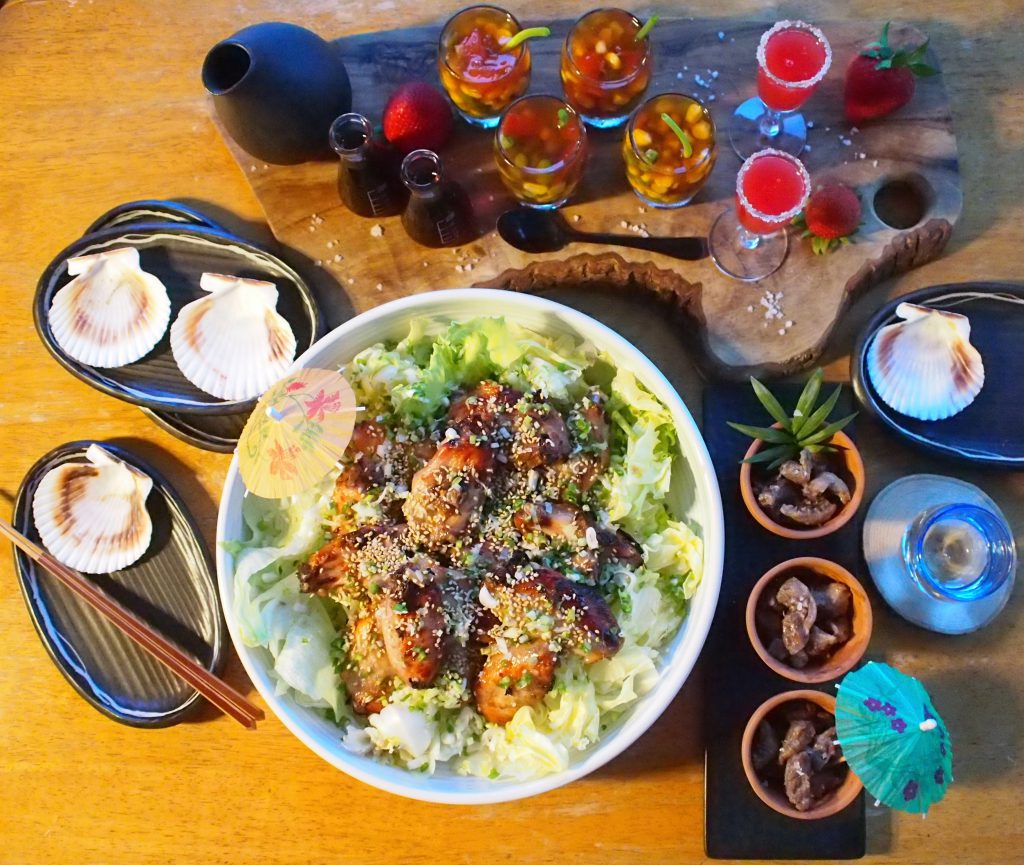 Yaki Tebasaki with Ponzu (grilled marinated chicken wings), Summer Vegetable Jelly Salad, Fried Garlicky Gizzard, Strawberry & Water Melon Daiquiri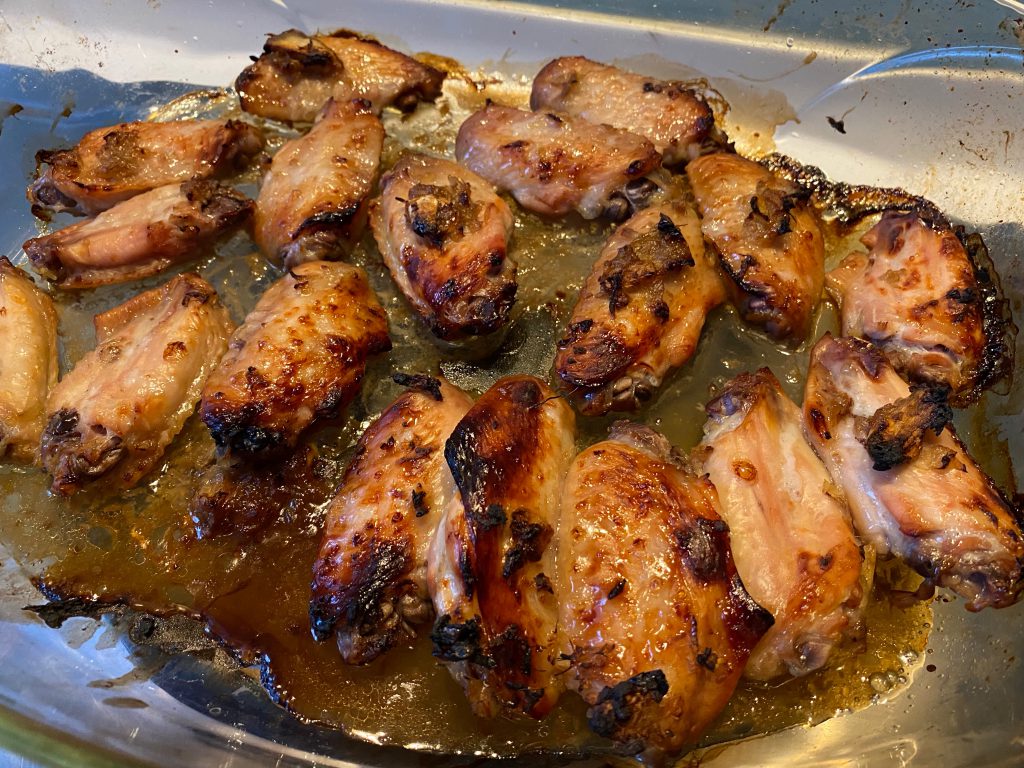 The chicken wings that were marinated in basic Japanese Dashi were just grilled in the oven, which were pleasantly juicy and succulent!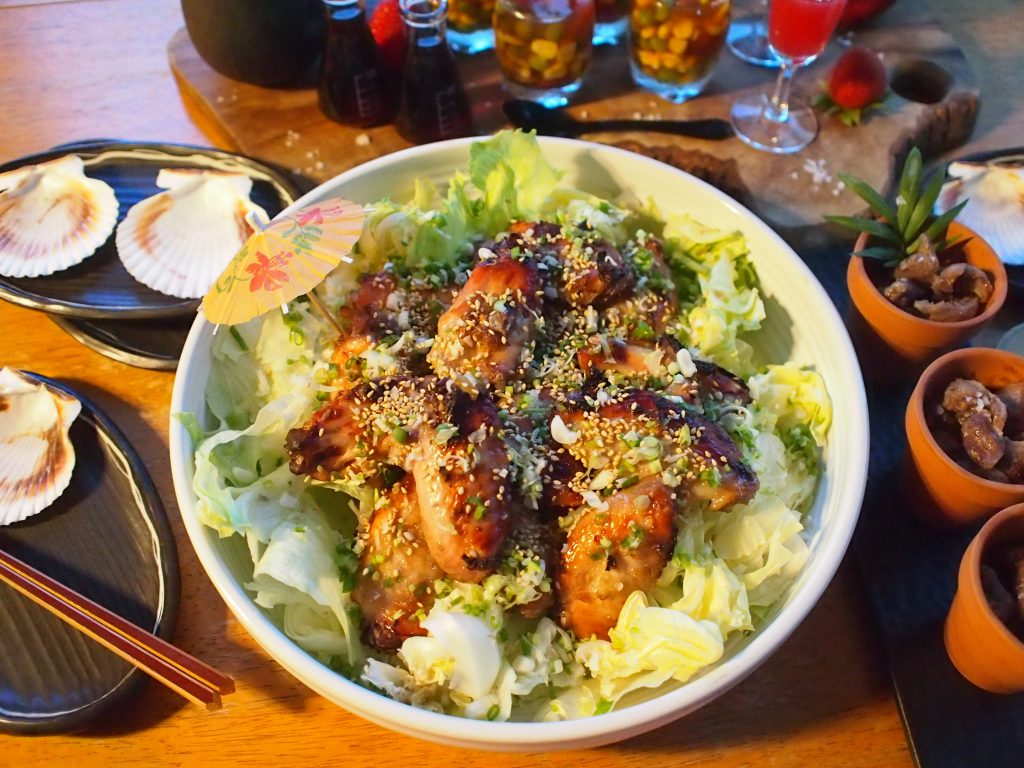 Chicken wings are covered with skin, hence it is hard to absorb the marinade into flesh. Then I cured them with secret method in order to make them flavourful in advance. My chicken wings are so full of flavour!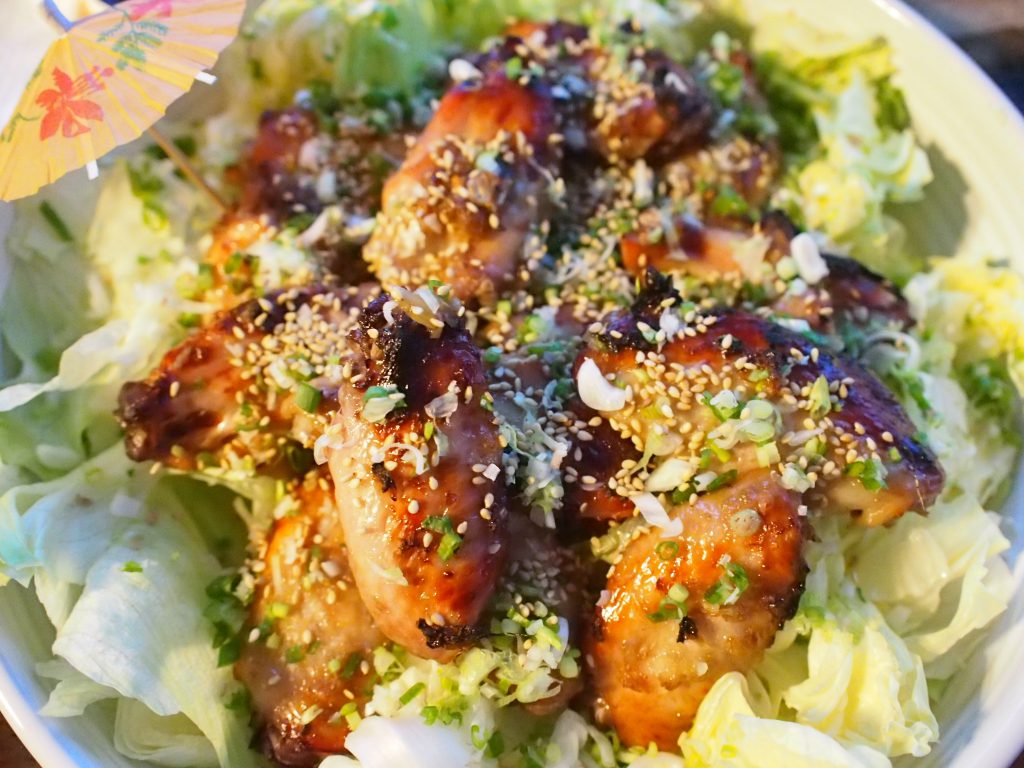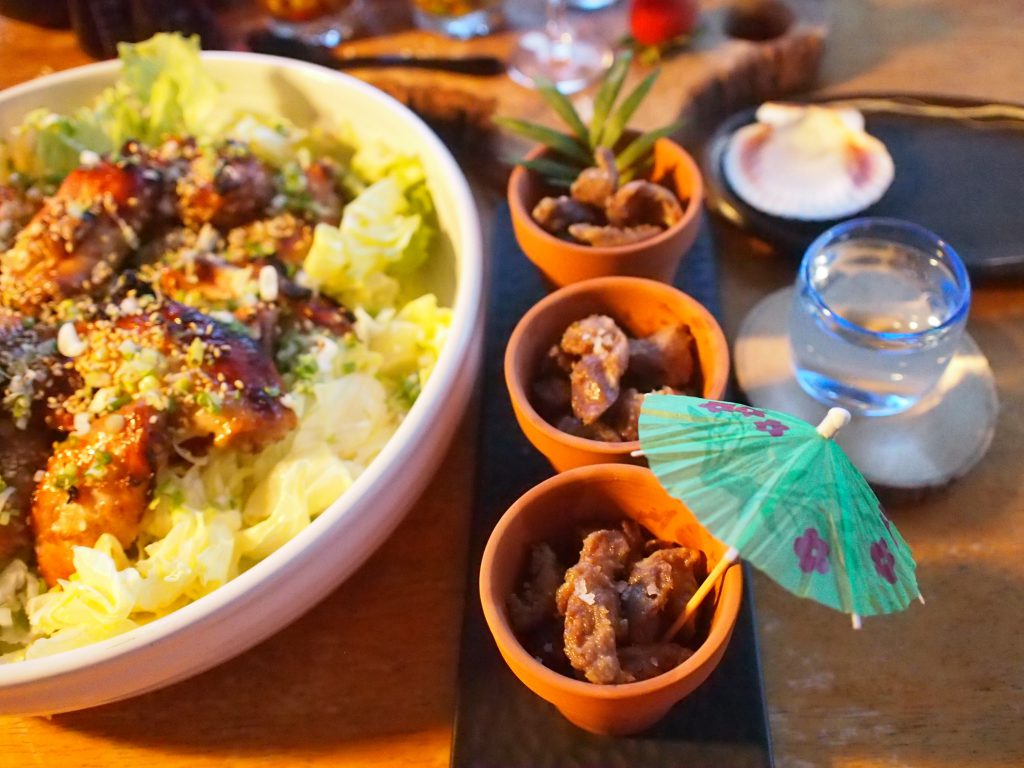 As a side dish, this is a fried garlicky gizzards, which is an essential food in Izakaya!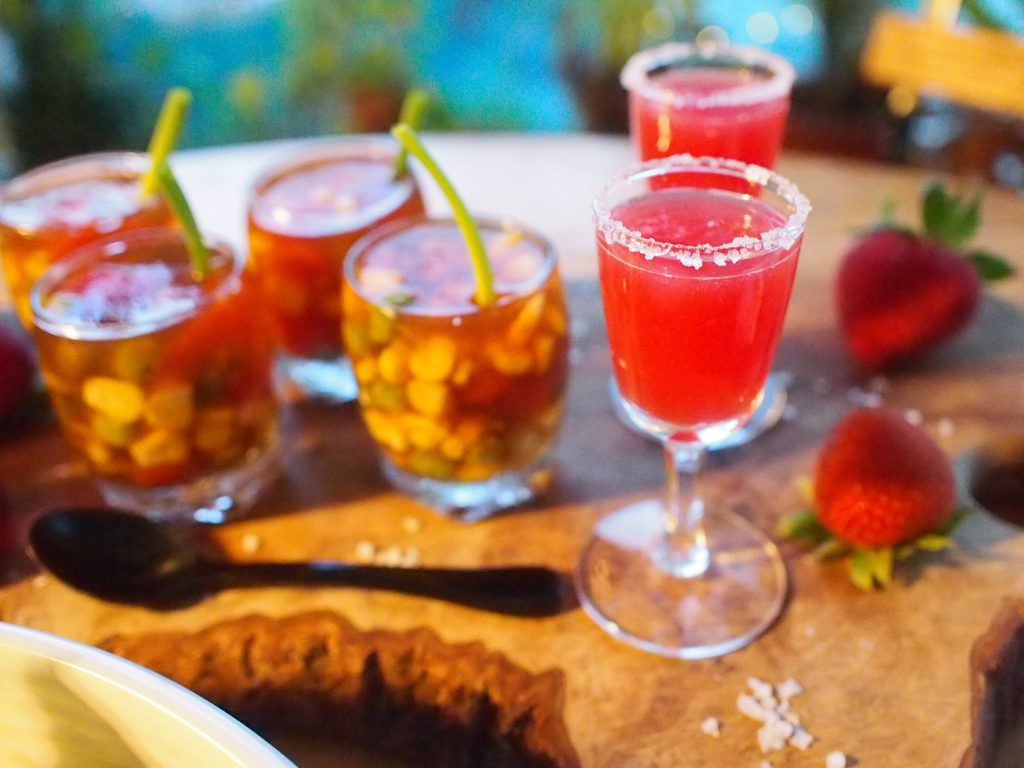 Made a toast with Strawberry & Water Melon Daiquiri! Homemade cocktail is the freshest and filled with summer flavour!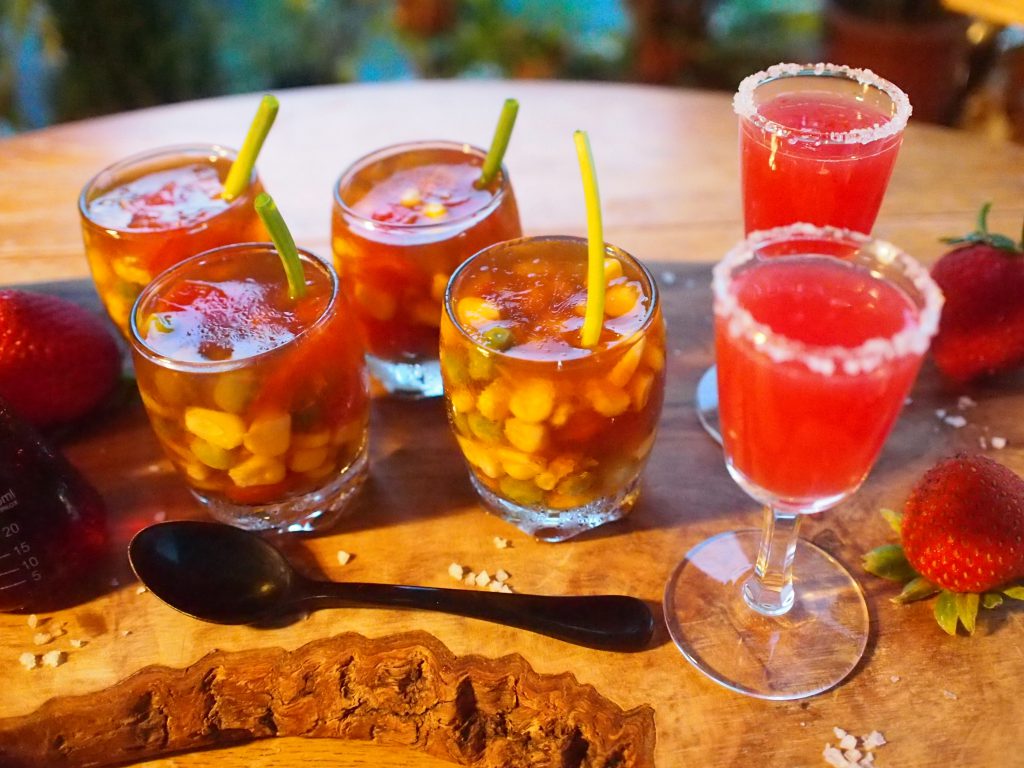 Another soothing appetiser is Summer Vegetable Jelly Salad, that is made of sweet corn, garden peas and tomatoes plus Kelp Dashi jelly.
You can eat lots of vegetables that are in season, even the children devoured them!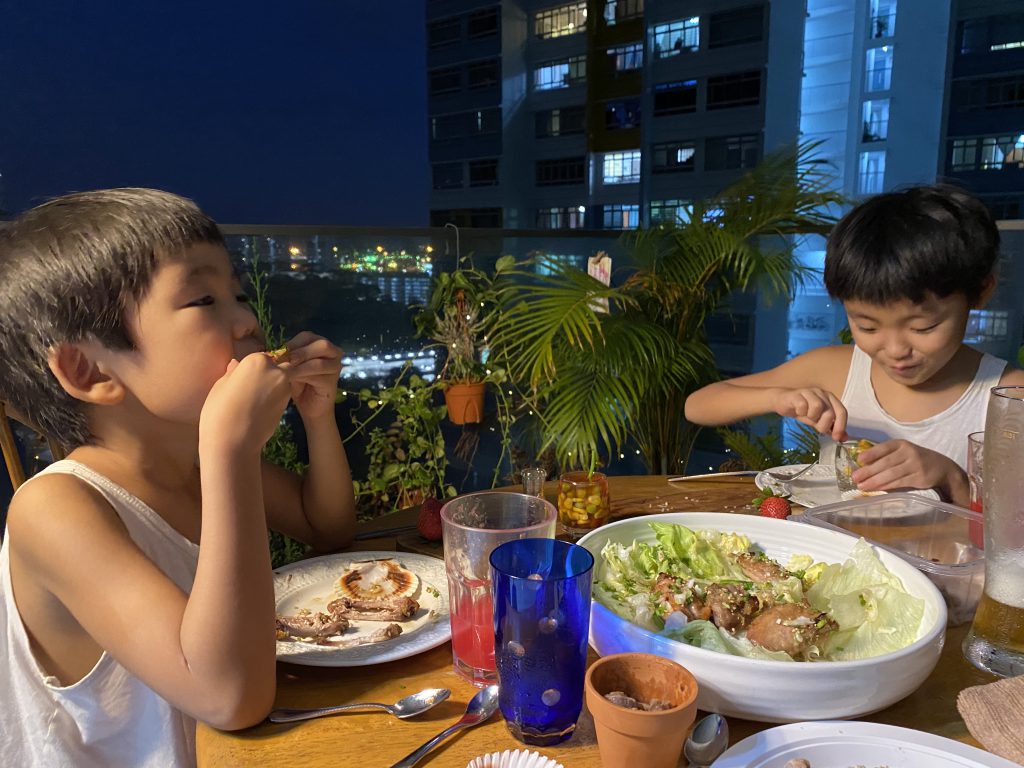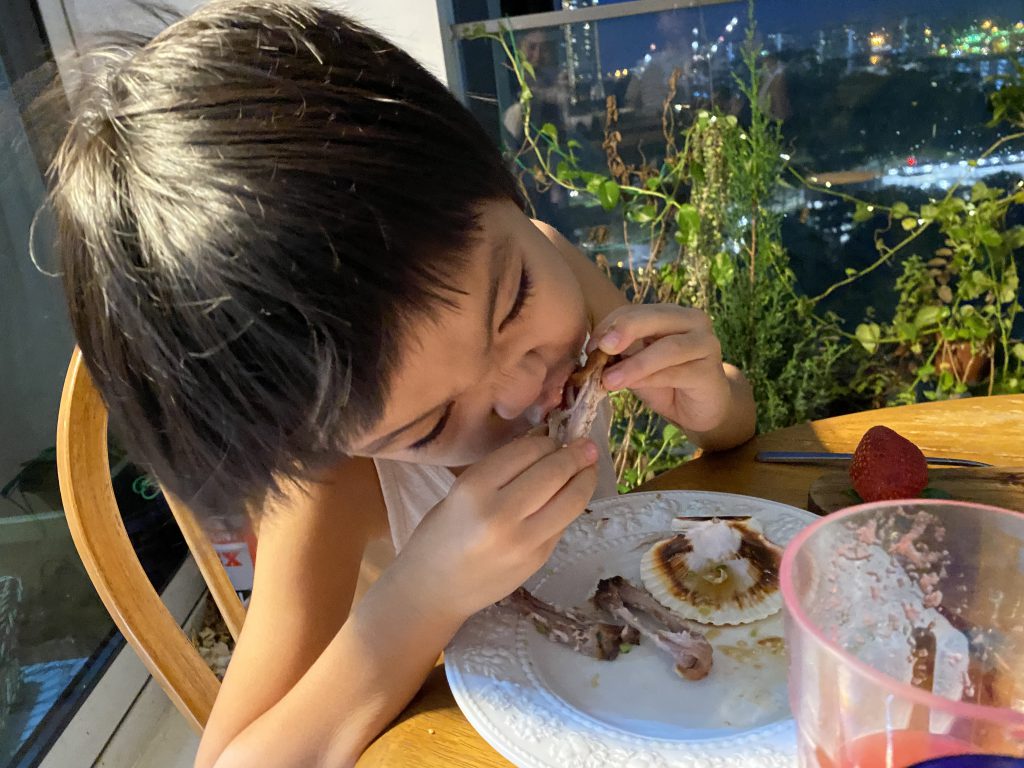 lol

Ok, we have done energy charge for the coming busy week!
Hope you are well.

Stay Well and Stay Healthy.

Naoko xx