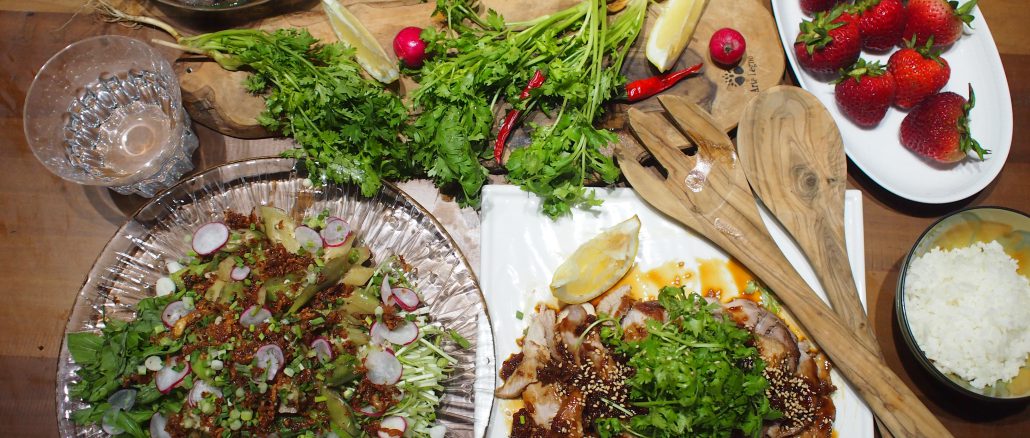 Quite recently, a lovely friend of mine kindly let me know how to make a local delight 🙂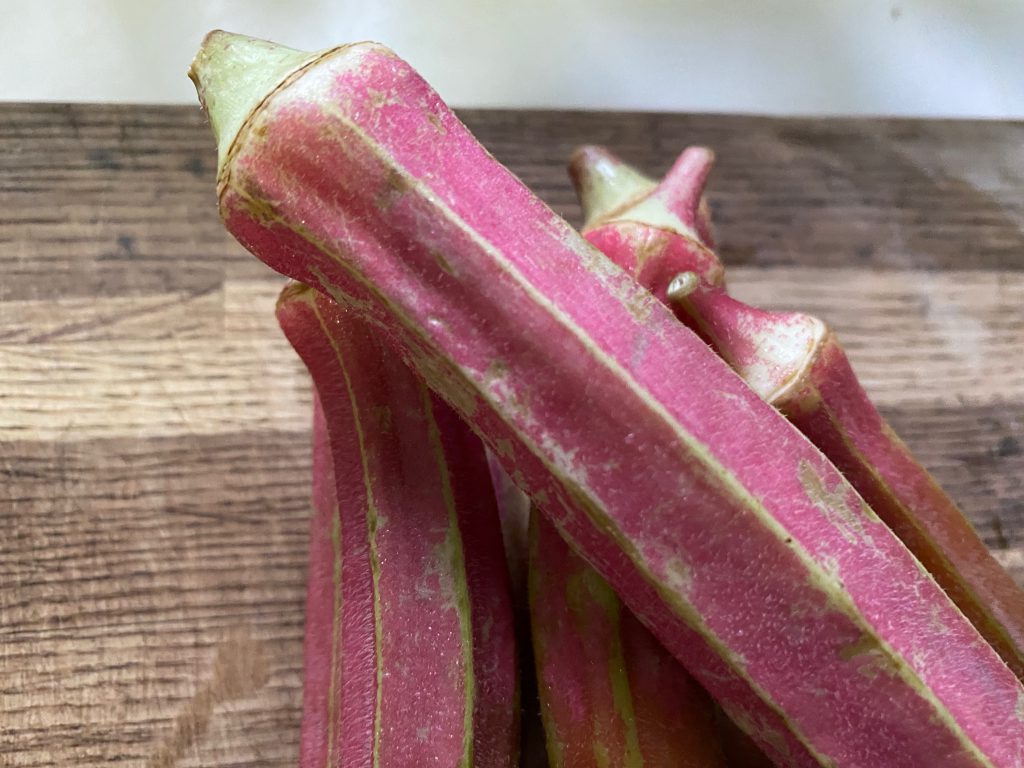 Healthy red coloured Okura from her garden. She generously gave some to me.
Then I added extra green one that came from my neighbour's garden for the dish.
All are organic and healthy!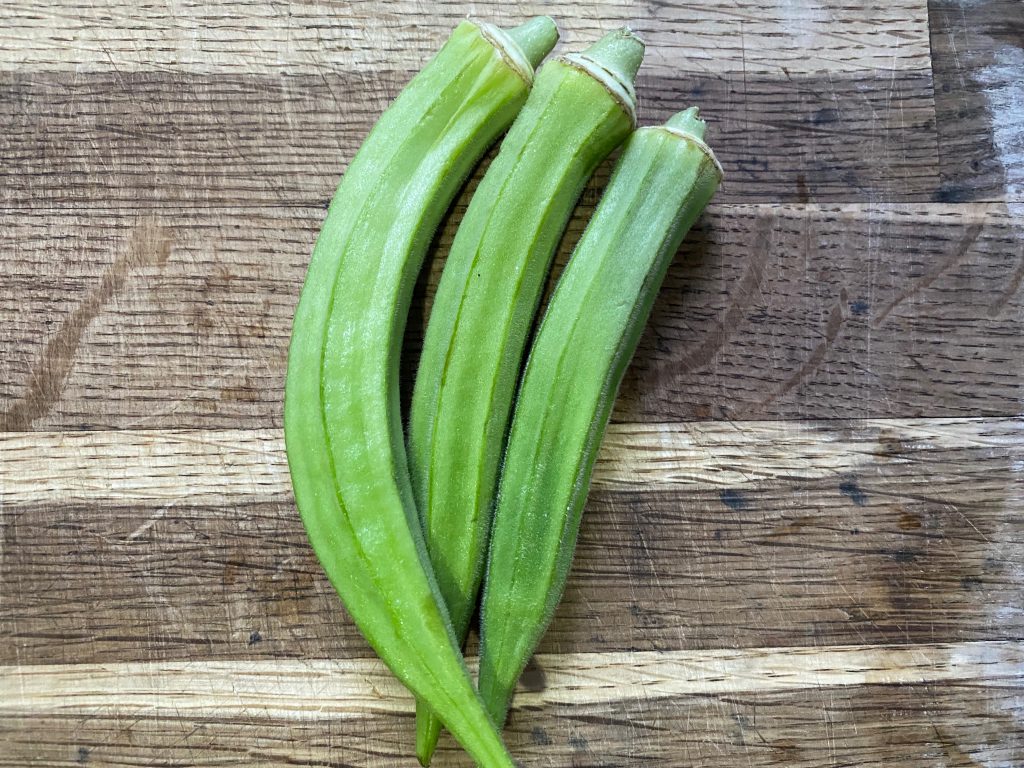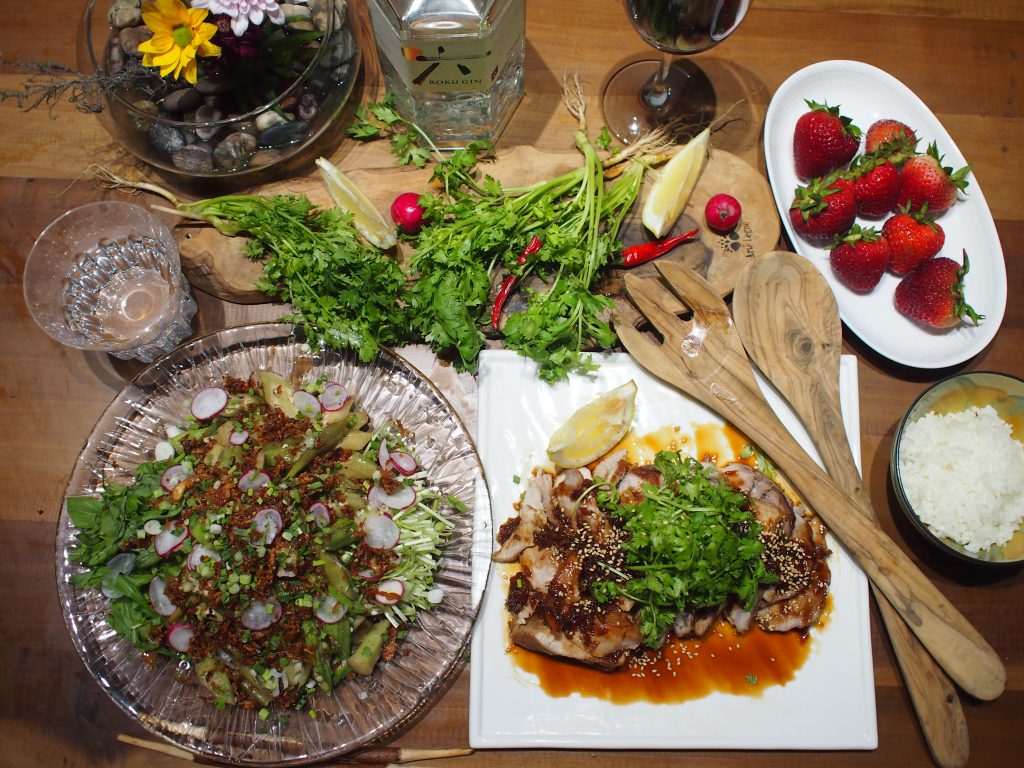 Chashu (Braised Pork Ham), Crispy Spicy Prawn with Okura on Mizuna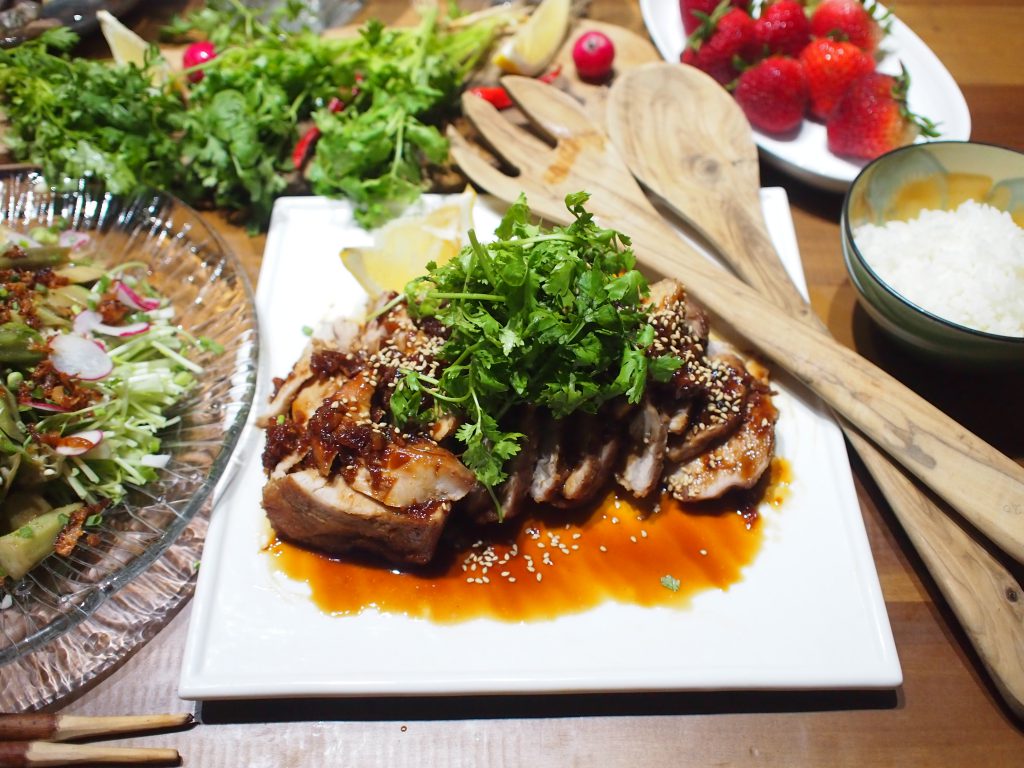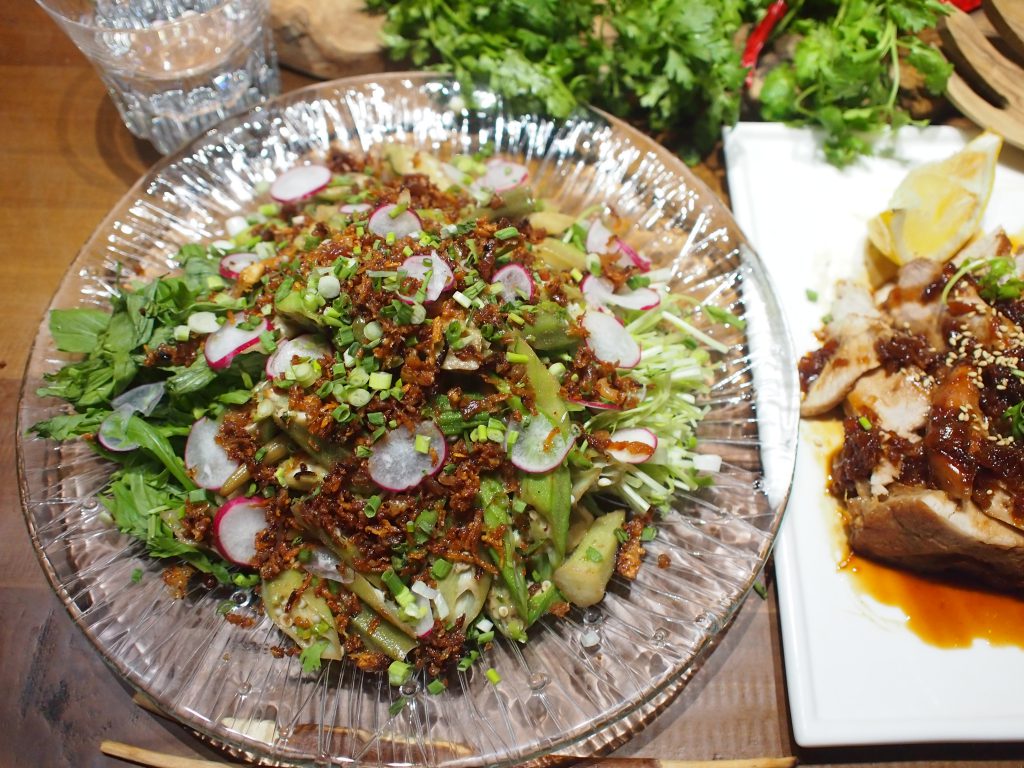 Ah the crispy prawn crumbs are utterly addictive, so tasty!
Literally since then, I cook this crumbs every day! lol

The next day, I made Tonkotsu Ramen from scratch aiming for topping the leftovers of Chashu.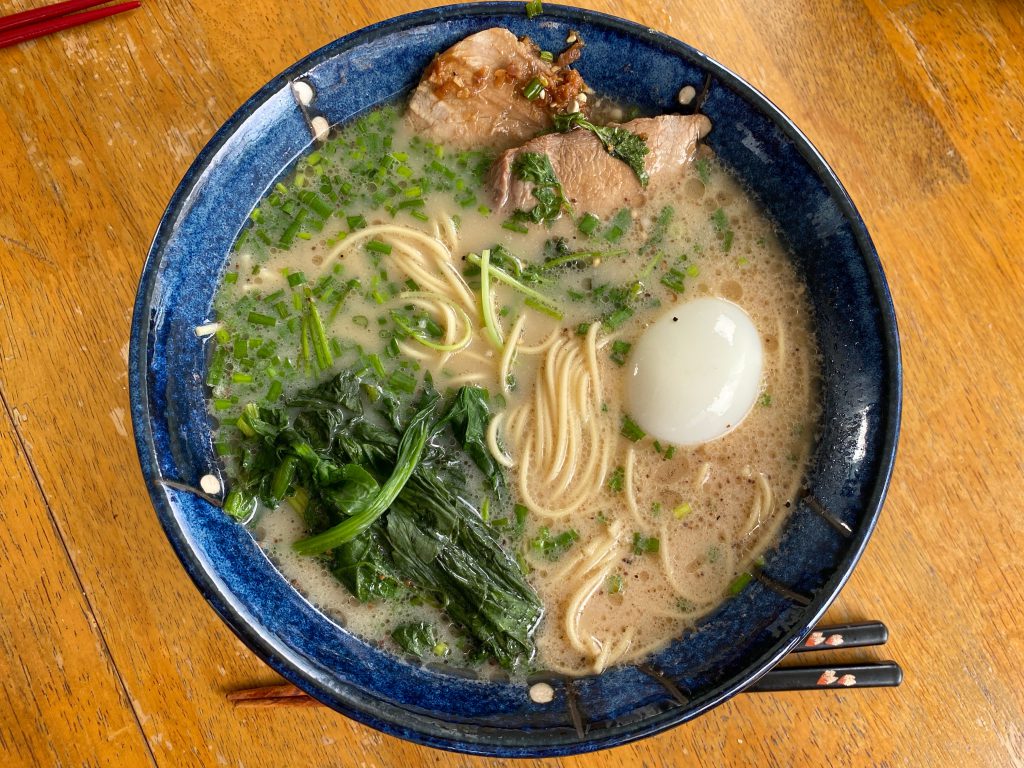 Haha, absolutely food porno lol

Anyway, I am more than grateful for our lovely local friends' kindness and warm relationships with us.
Life is good 🙂

Naoko xx