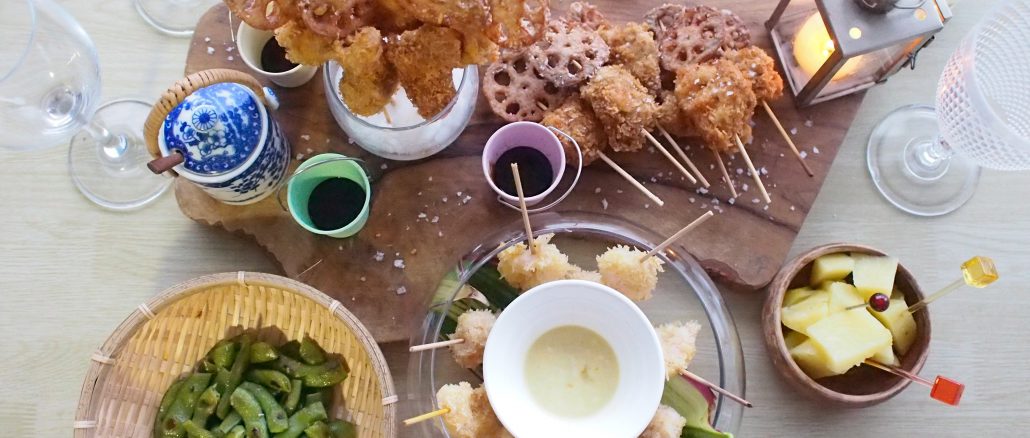 Sharing the other day's moments.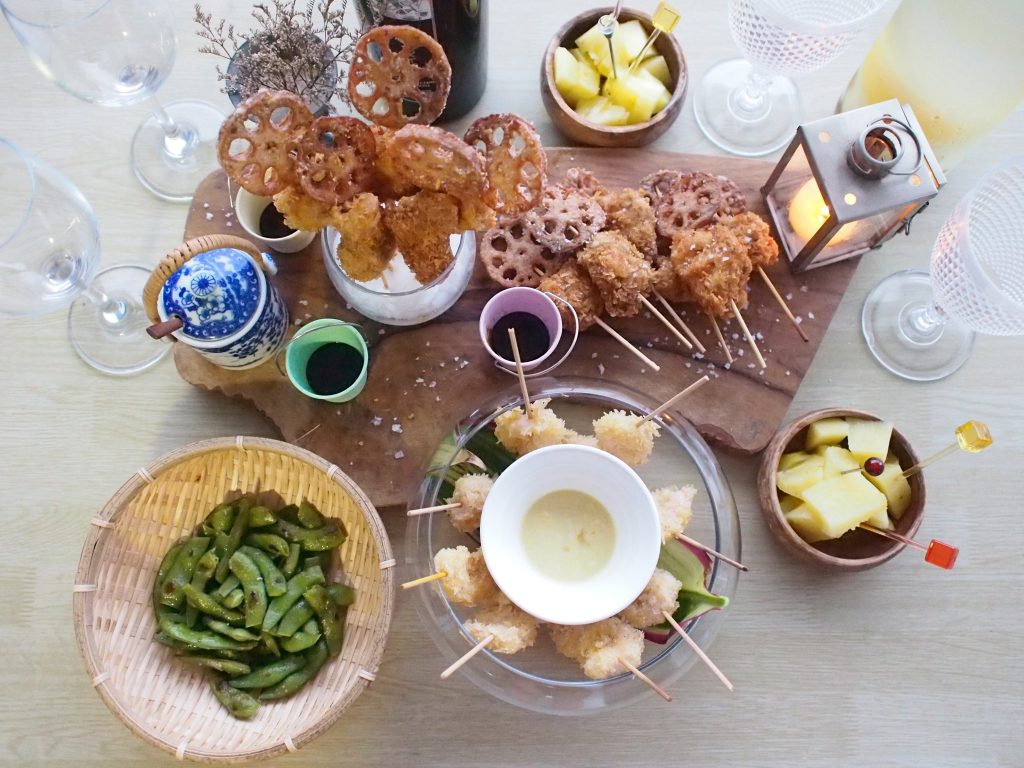 The bread crumbs were seasoned with Parmigiano-Reggiano cheese, so the Kushi-Age was coated with extra flavoured crispy crusts 🙂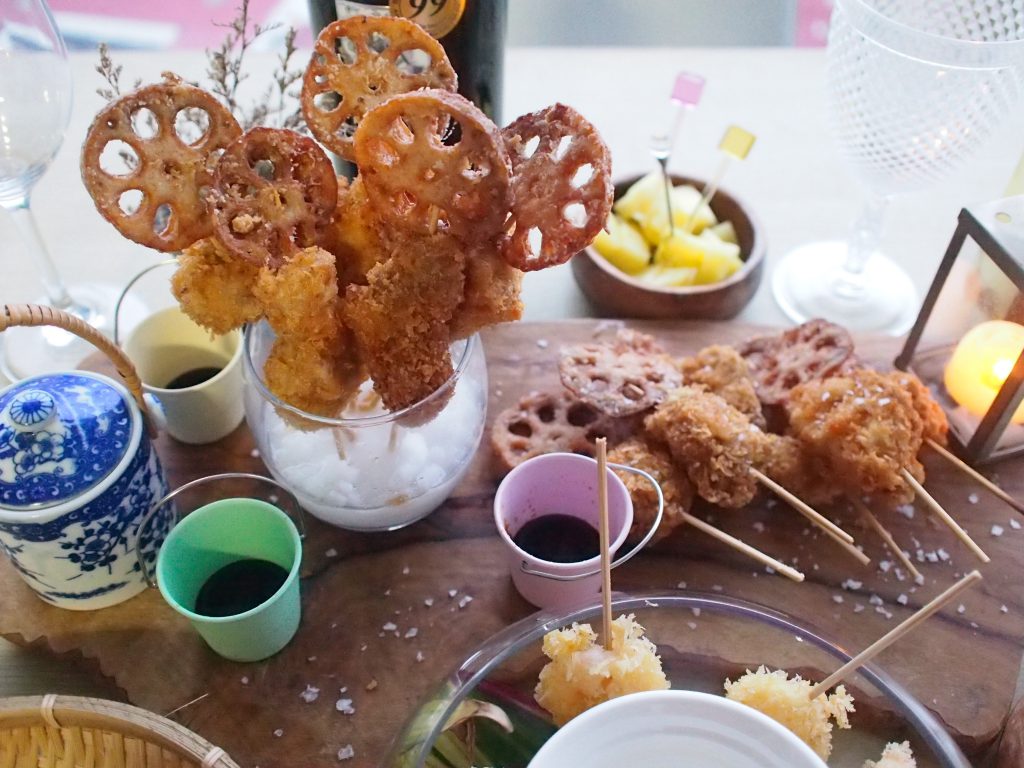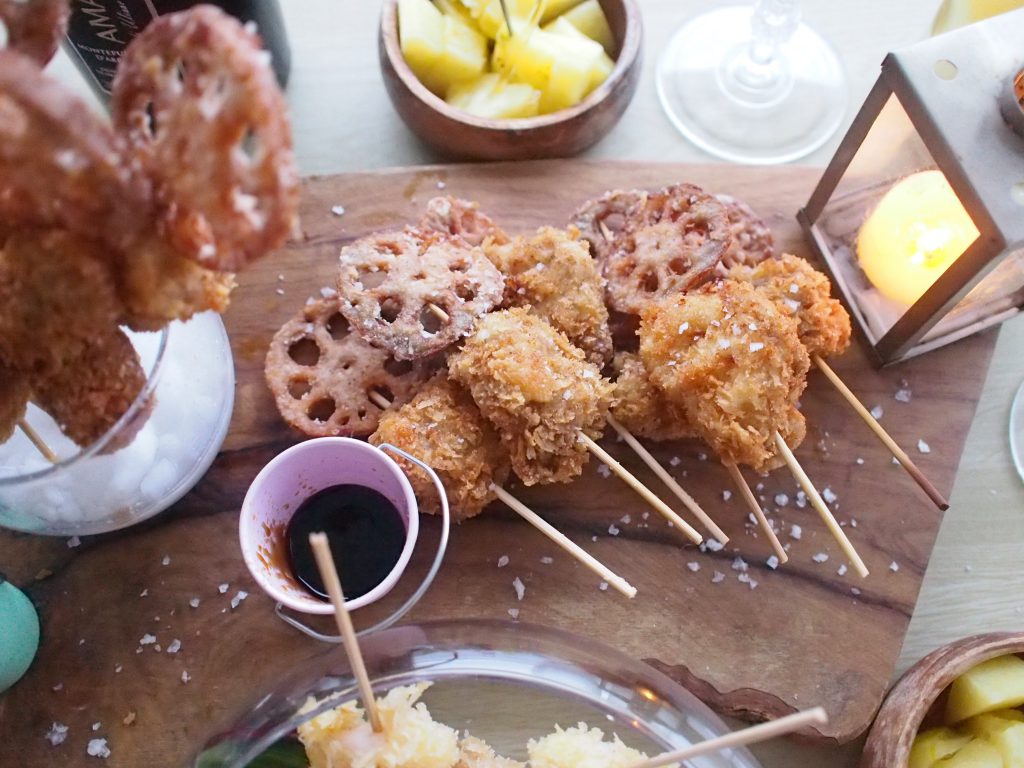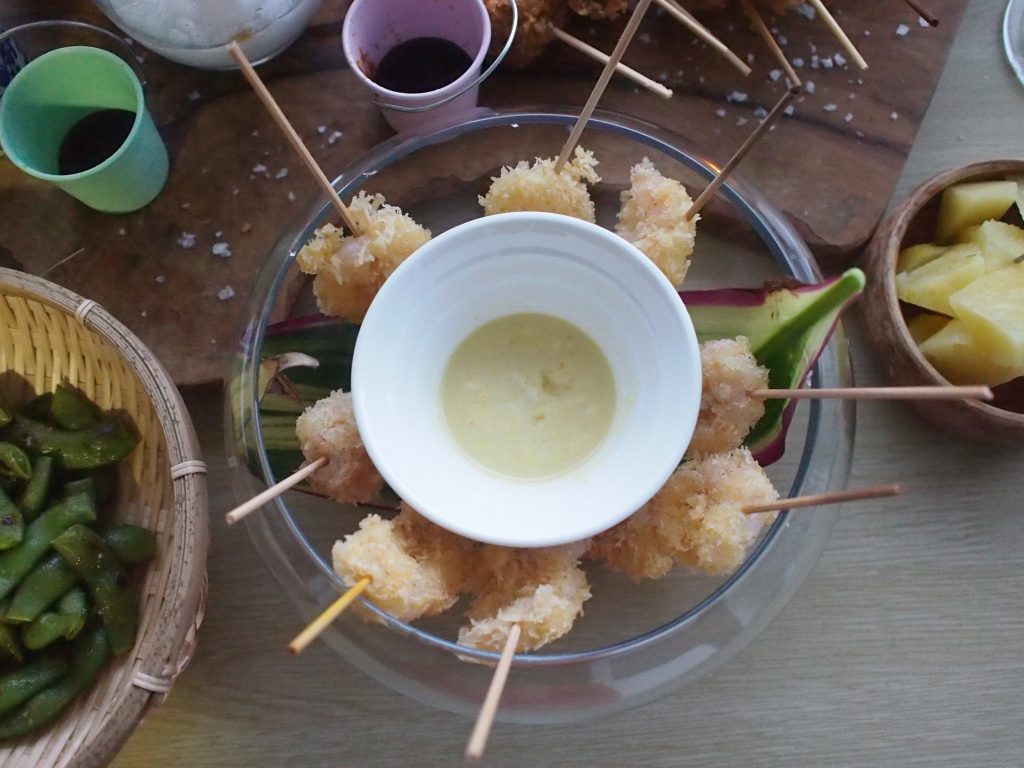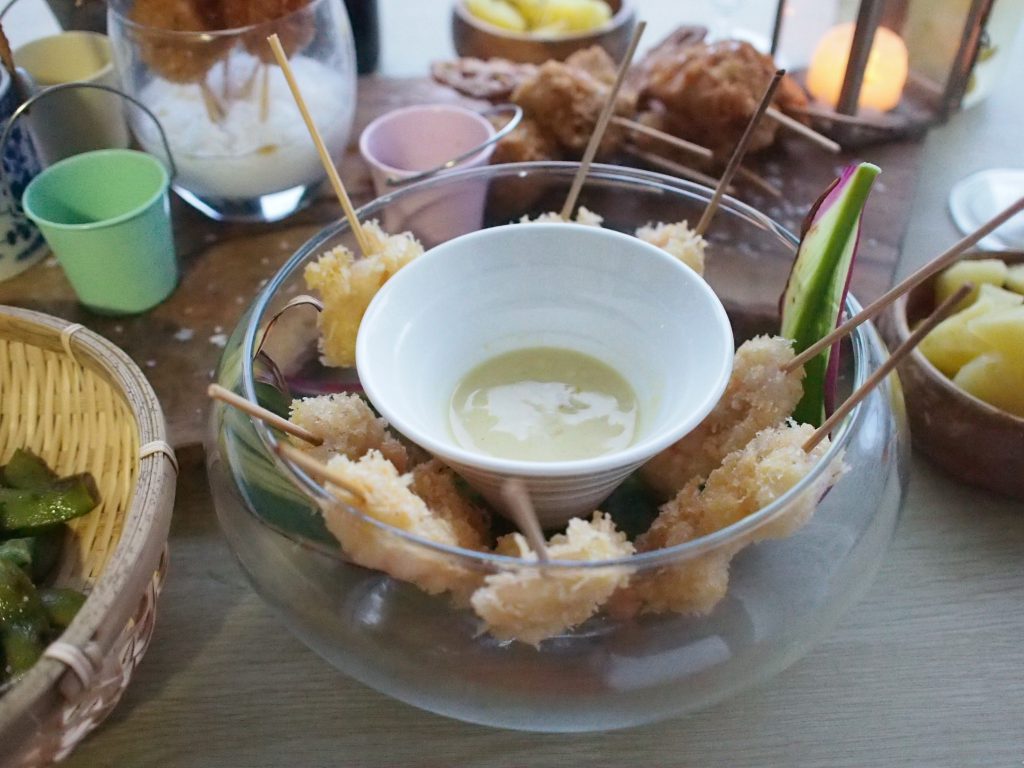 plus Spicy Edamame as side-dish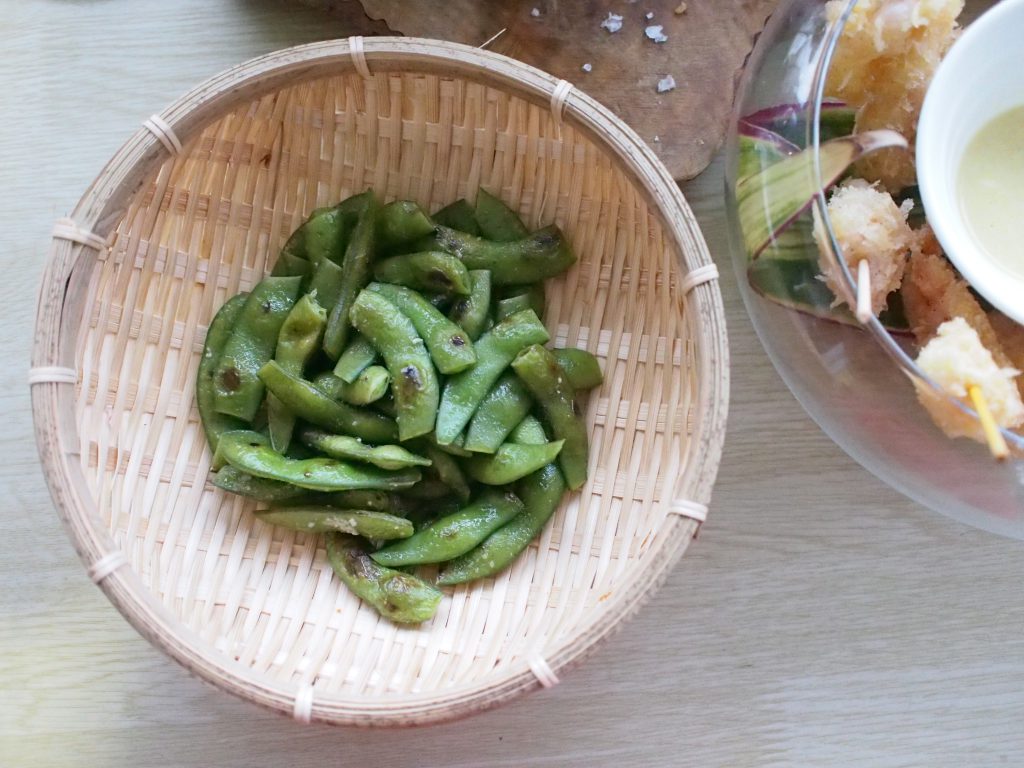 No rice, neither soup, which is not better for nutritious meaning, however that's ok! We all had enough busy day, enjoying gathering dinner time is enough meaningful sometimes.
Naoko xx