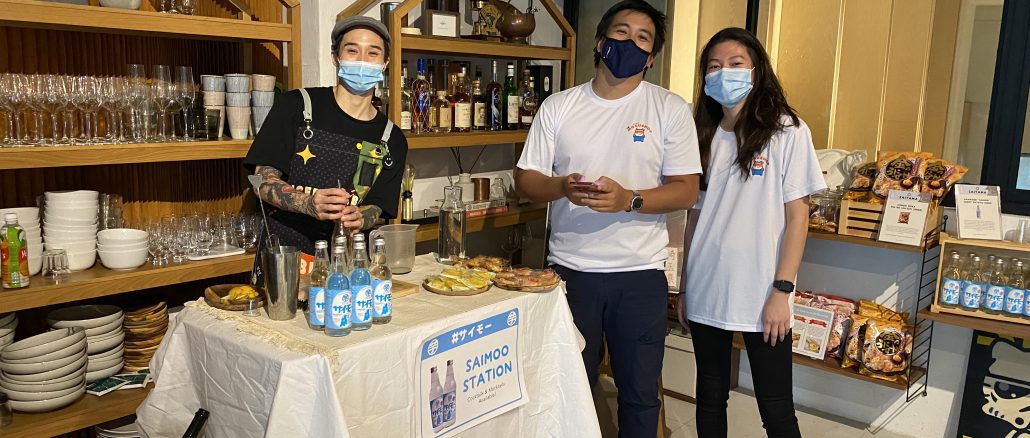 We had a wonderful privilege of attending a tasting session held by MoguShop this week.
They are such a friendly and lovely team, we love them!
This time, their theme was experience the flavours of Ibaraki and Saitama prefectures.
We were warmly welcomed with welcome drink using Saimo juice that was made of yam. Another host, Rice Bowl Boy, beautifully made it.
The yam juice was full of Satsumaimo (Japanese sweet potato) and perfectly matched with rice crackers.
I personally preferred Uni (sea urchin) flavour.
Subtle but so elegant and natural Umami flavours followed by Kombu and Katsuobushi Dashi teabags.
I reckon these Dashi packs that were made of all natural resources are perfect for busy people who love healthy life-style.
There were so many quality products made in Ibaraki and Saitama -Japanese curry spices, chocolate, coffee, Soy sauce ice cream, dried sweet potato and cheesecake. All were naturally processed and healthy foods.
The cheesecake was absolutely mouth melting and the sweetness and richness were nicely balanced. As another bonus, you can receive frozen one from Mogu, which enable the cake to keep freshness longer.
Another remarkable food was Sea Berry & Yuzu juice.
To be honest, I haven't heard the name of Sea Berry but I was astonished to know how powerful the nutritions of them were. Utterly five star food. Mogu staff told us that Russian astronauts bring Sea Berry to the space station because that is an ideal natural supplement.
Obviously we can't miss out Natto (fermented soy beans) which is the most famous product in Ibaraki. Natto is our one of the most favourite food even for my kids too!
The Natto which Mogu allowed us to taste was beautifully fermented and the beans are amazingly soft and fluffy!
Most of all, I totally fell in love with this three different flavoured sauce.
Seriously I can drink these super quality sauces that are based on special soy sauce. Kindly Mogu allowed my asking to taste these individual sauce and it was absolutely bliss! The soy sauce is amazingly deep but natural healthy taste, which amazed me truly. I'm going to purchase some not only for myself but also for my special customers. Utterly perfect gift for someone you love.
As highlight of the event, Mogu and Rice Bowl Boy served rice bowl using their new products.
The kitchen was in full swing!
The chicken that was marinated with the sauce was so tender and tasty!
We were totally spoilt.

The night was so inspirational and now I'm so excited to get some and share these authentic taste in my cooking class.
If you are a Japanese food/culture lover, I'm sure it's worth trying MoguShop's service. All products in their shop are healthy and authentic.

Lastly, a huge thank you to the team MoguShop for having us. We can't be more grateful for your heartfelt hospitality.

Naoko xx