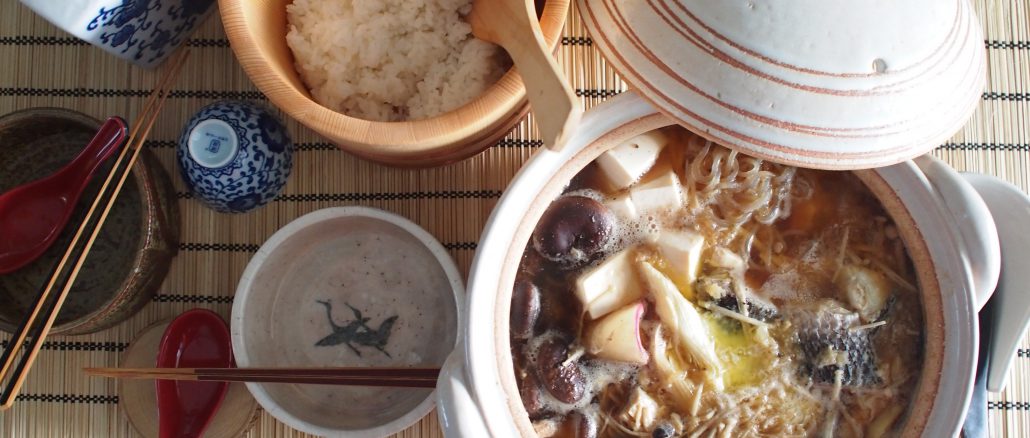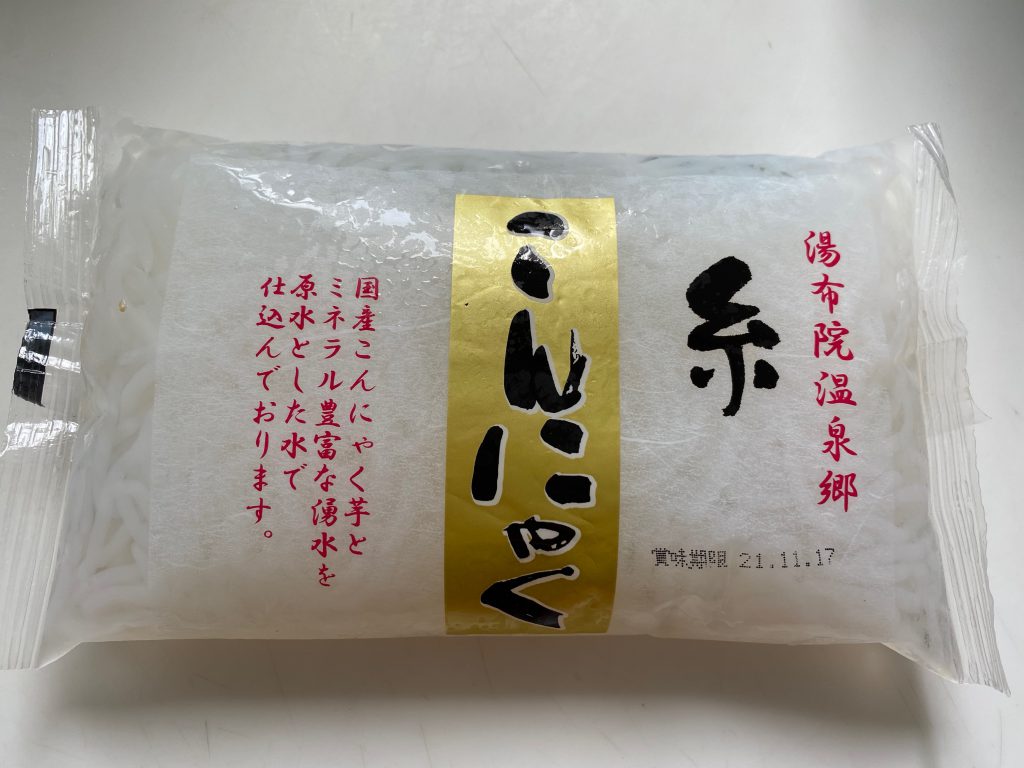 This white noodle which is called Shirataki is made of Konjac that is botanical ingredient, which is delightfully zero calorie!
That contains lots of natural fibres and minerals, also the chewy and sleek texture is so great. Even my boys love it.
Then I made a super low calorie hot pot plus Miso ramen using Shirataki.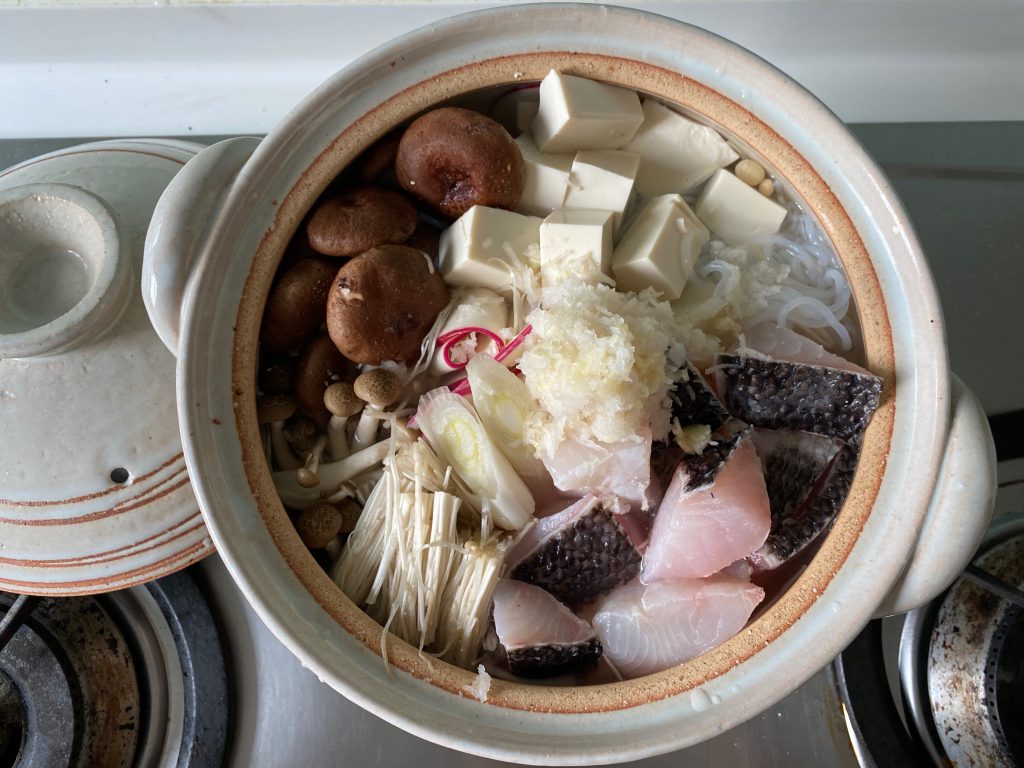 Before cooking…oh dear it looks like a Chanko Nabe (all in one hot pot) lol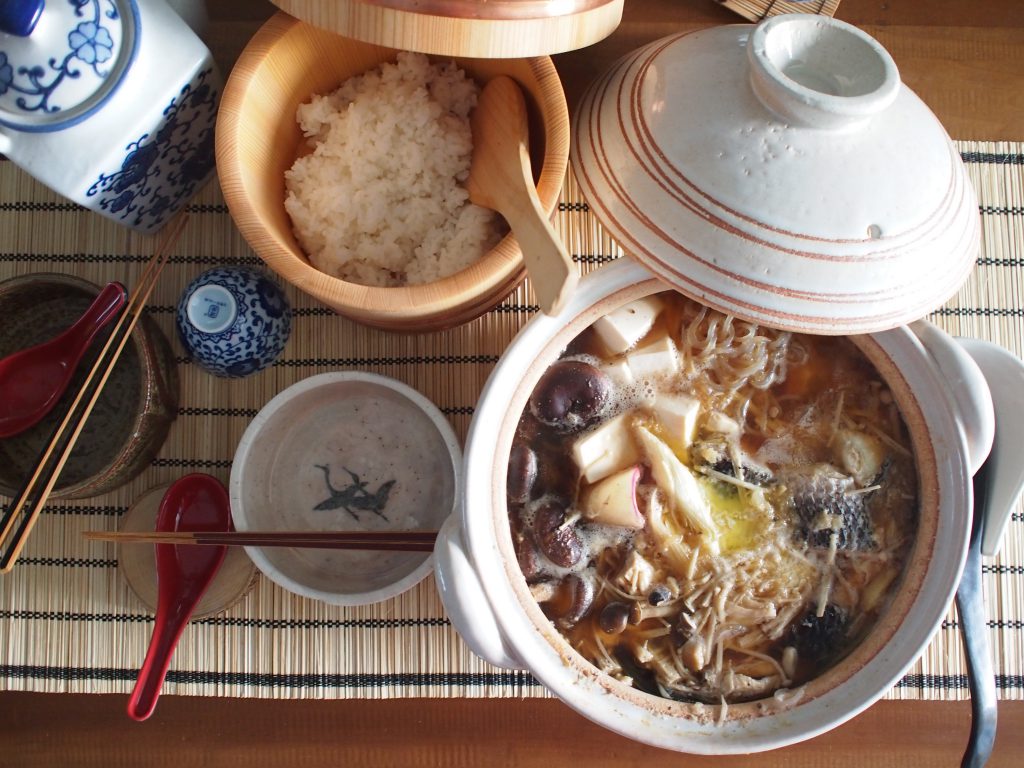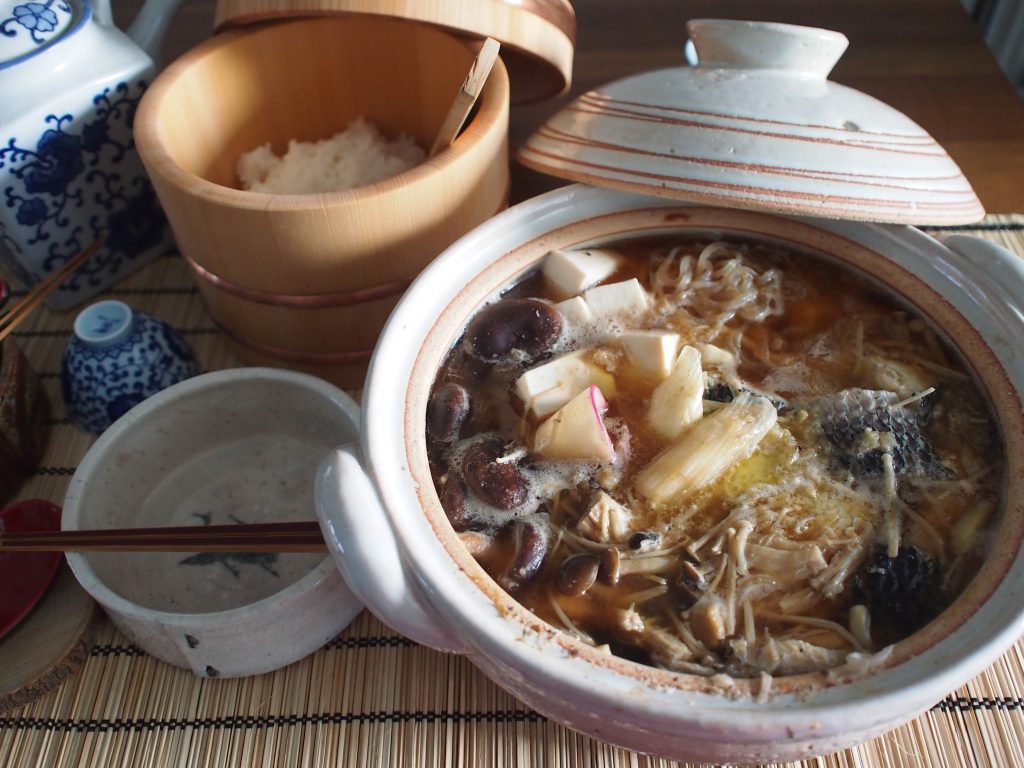 The soup which was infused from all natural ingredients like various type of mushrooms, leeks and fish was utterly full of flavour!!
The super healthy Ramen was also delightful 🙂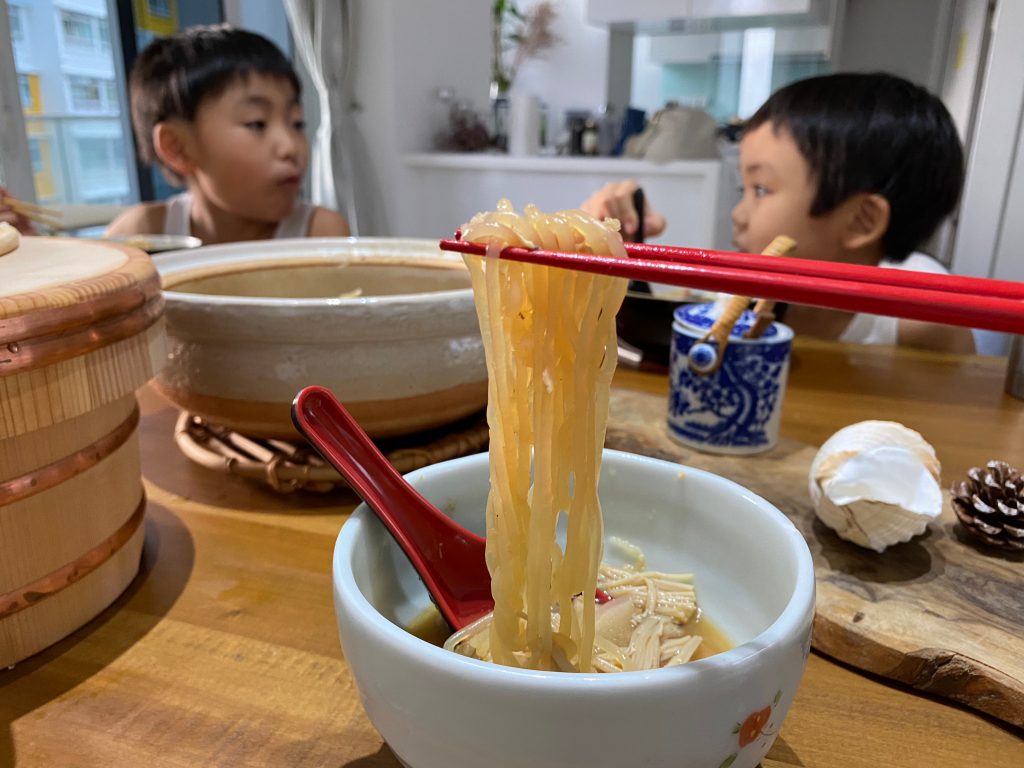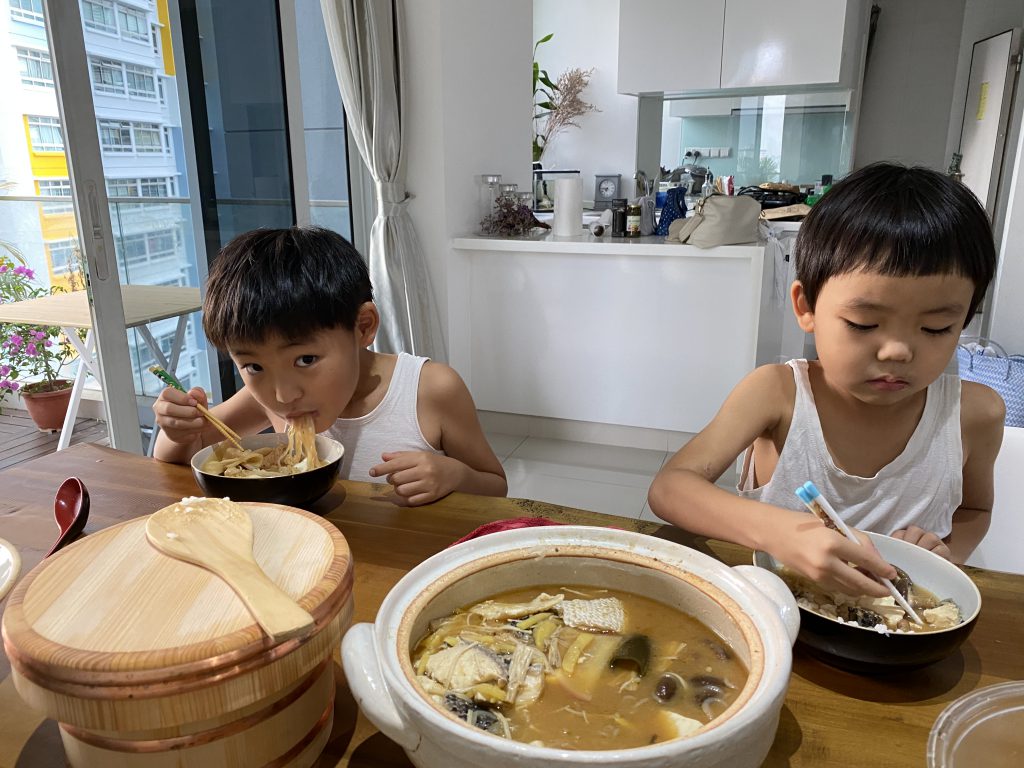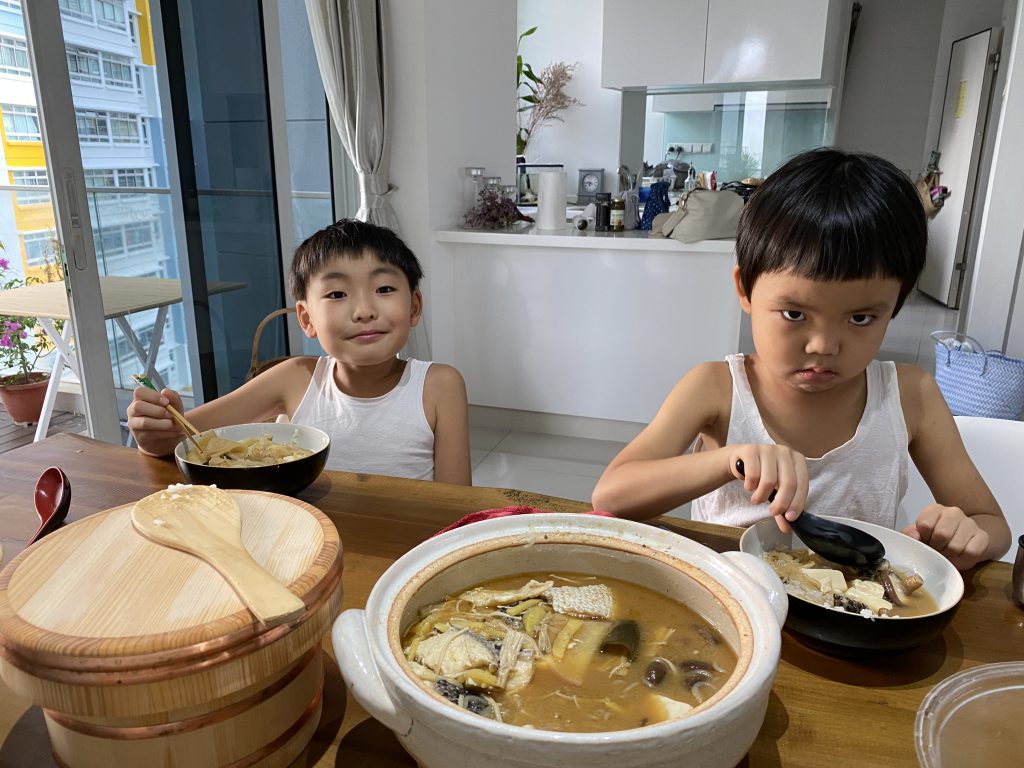 We are so lucky to have so many healthy authentic Japanese ingredients in Singapore.
Hope you have had a great start of the week.

Stay well and Stay healthy.

Naoko xx