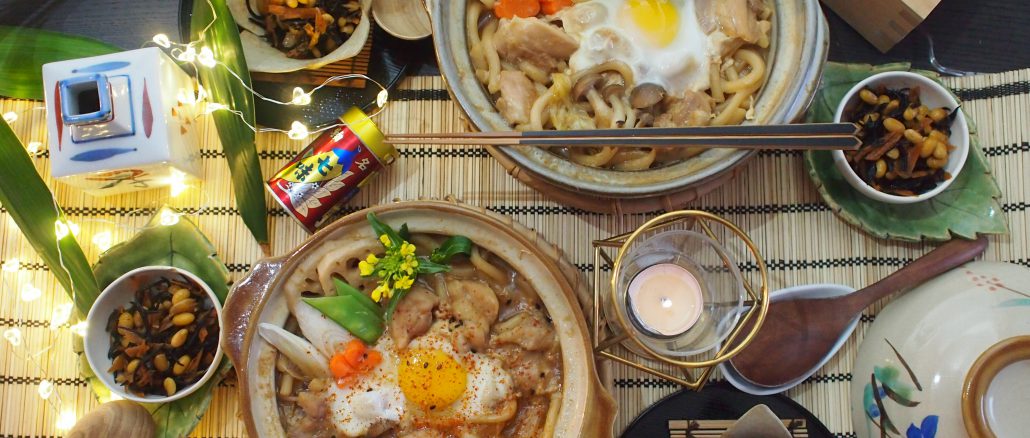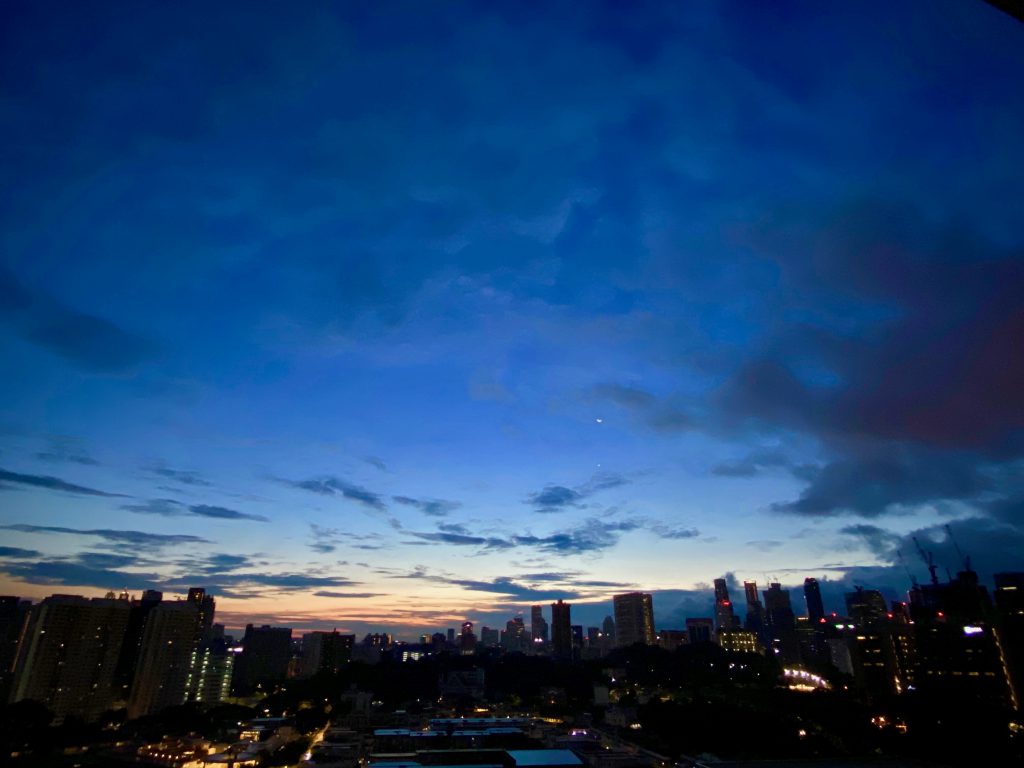 Such a beautiful starting of the phase 2 of circuit breaker in Singapore.

We had a nostalgic food for dinner this week -Miso Nikomi Udon (Miso Braised Udon) in Clay Pot 味噌煮込みうどん.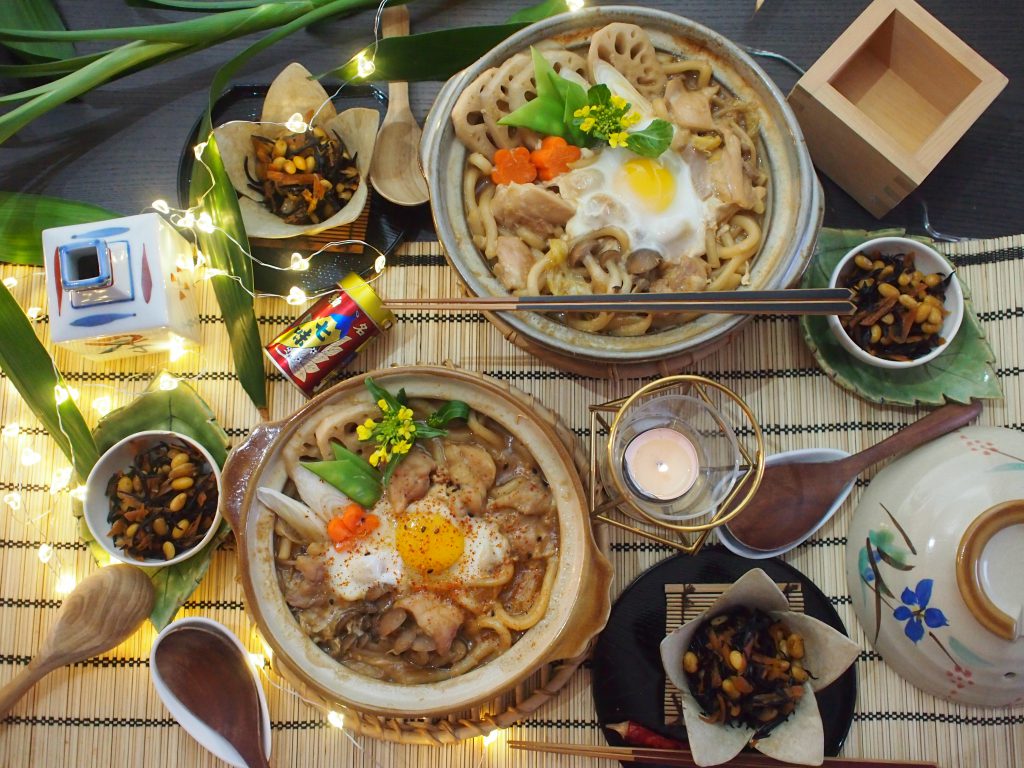 This comfort food is originated in Nagoya region where is the middle placed big city between Tokyo and Osaka (Kyoto). I have some funny and deep connections with this city -it's very close place to my dad's birth place, therefore we have many relatives around Nagoya. And also the company which I used to work for has a head office near Nagoya and I used to had a business trip to Nagoya so often like every couple of month. So, for me, Nagoya is always something special city in my life.
When I made a trip to Nagoya, Miso braised Udon was essential for my lunch, particularly the most historic and traditional restaurant, Yamamotoya (山本屋) was my favourite.

Since leaving the company aiming for changing my career for food business, I had no chance to visit Nagoya anymore sadly. Sometimes I missed that comfortable and hearty taste so much, and then I was determined to recreate that taste for my family in Singapore because I wanted my boys to know our historical and authentic taste in their youths.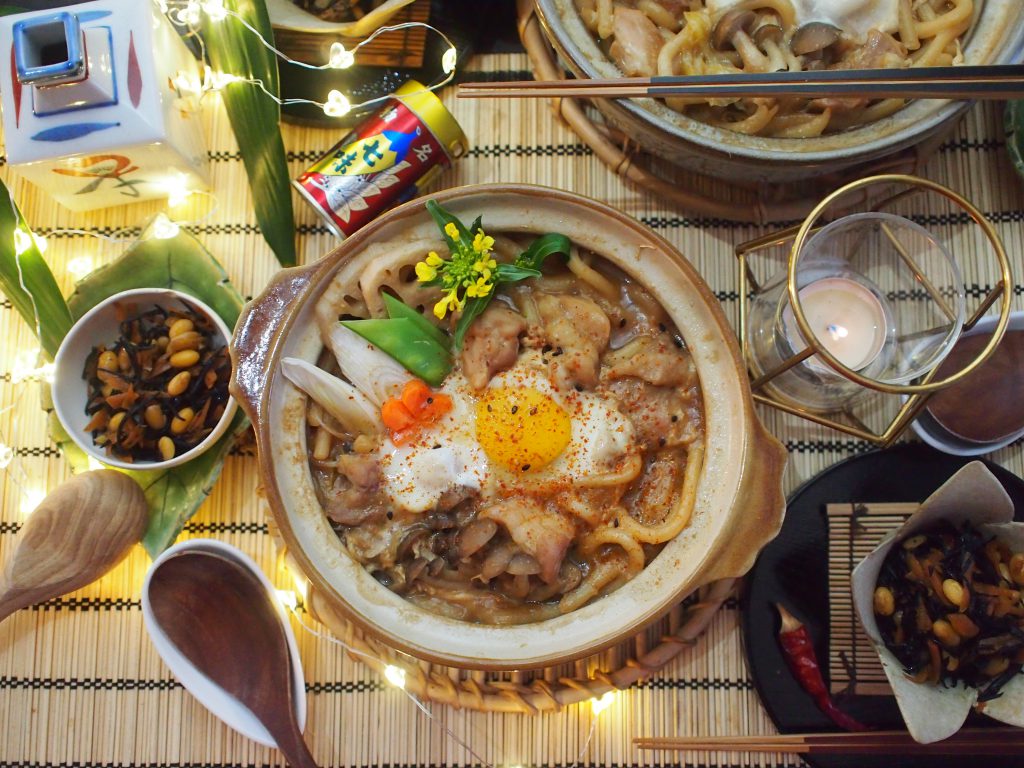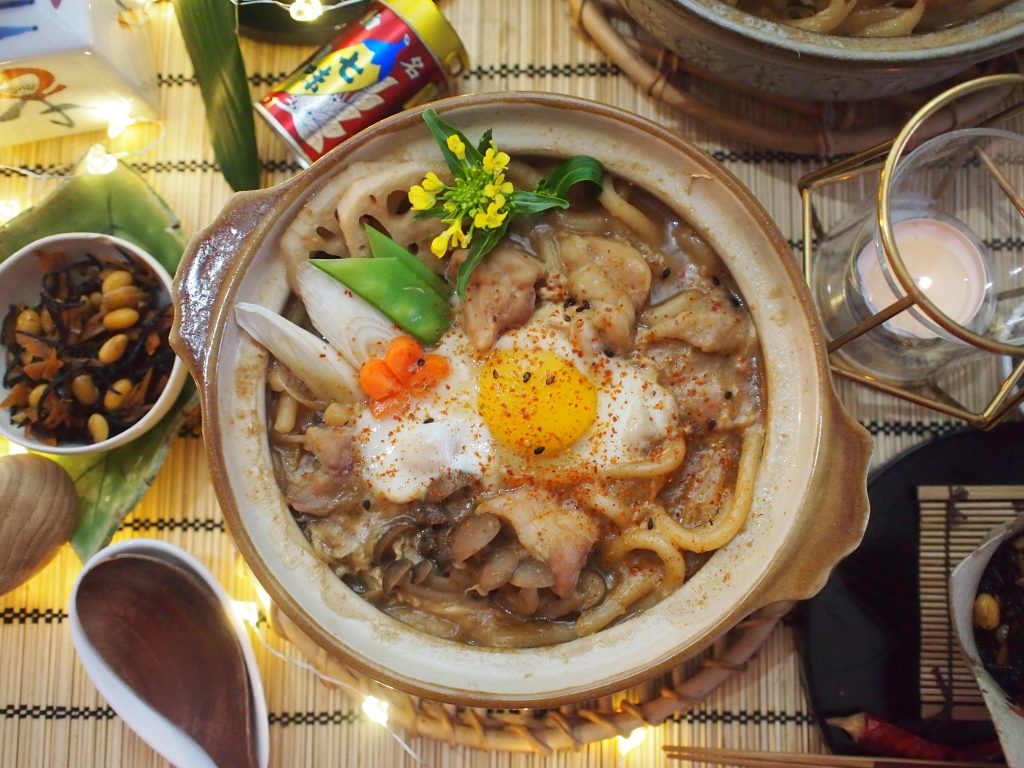 The main ingredients are chicken, vegetables, Udon noodle, Miso based stock and egg for poaching. Very simple dish but simmering with various ingredients yields a rich and deep flavour.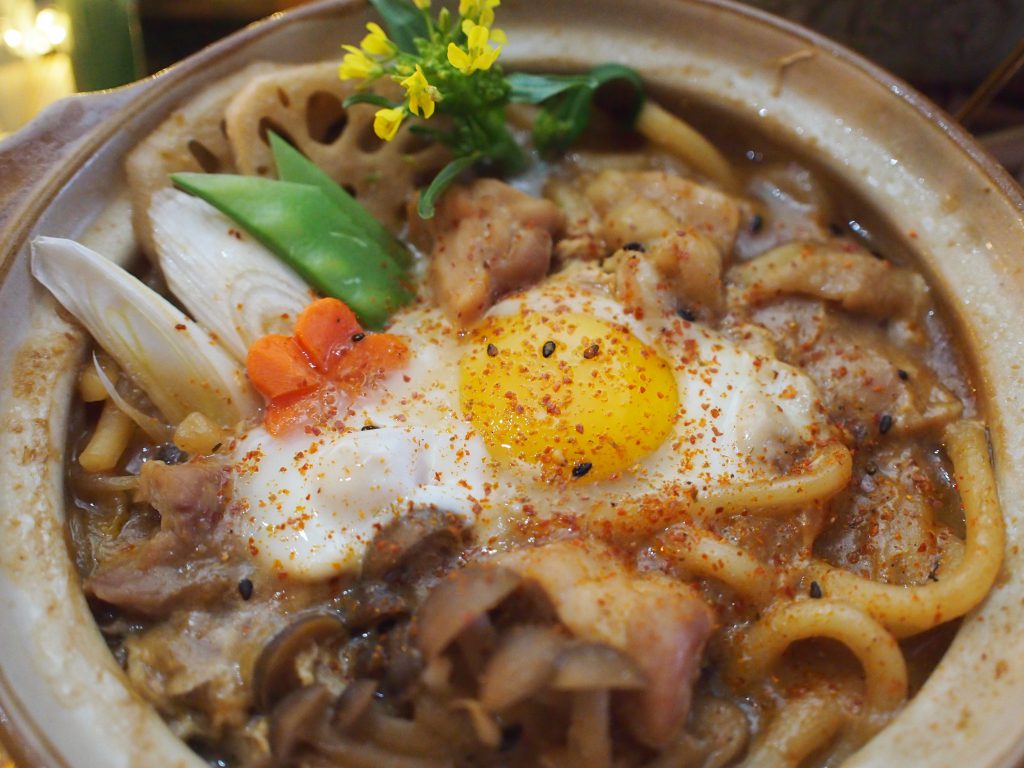 You can enjoy oozing runny egg and coating Udon with thick Miso soup and creamy egg yolk. And just slurp silky Udon noodles caring for not burning your mouth!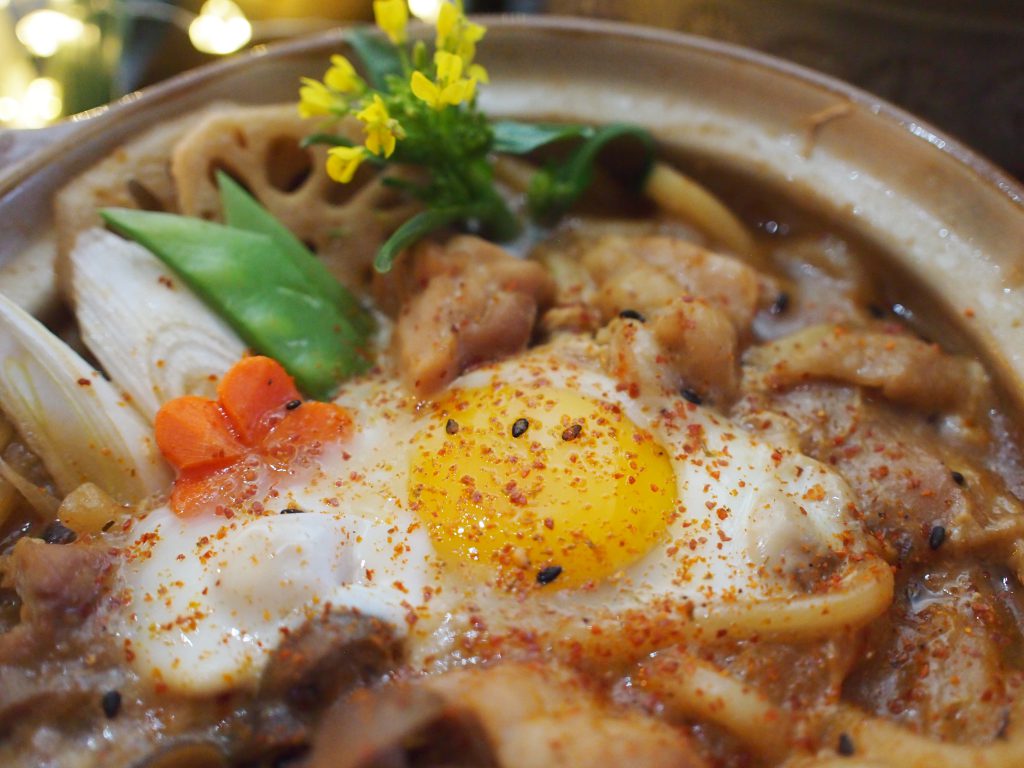 The little side dish is also essential for your rest during the time as the hot temperature of soup and Udon in clay pot last really long time.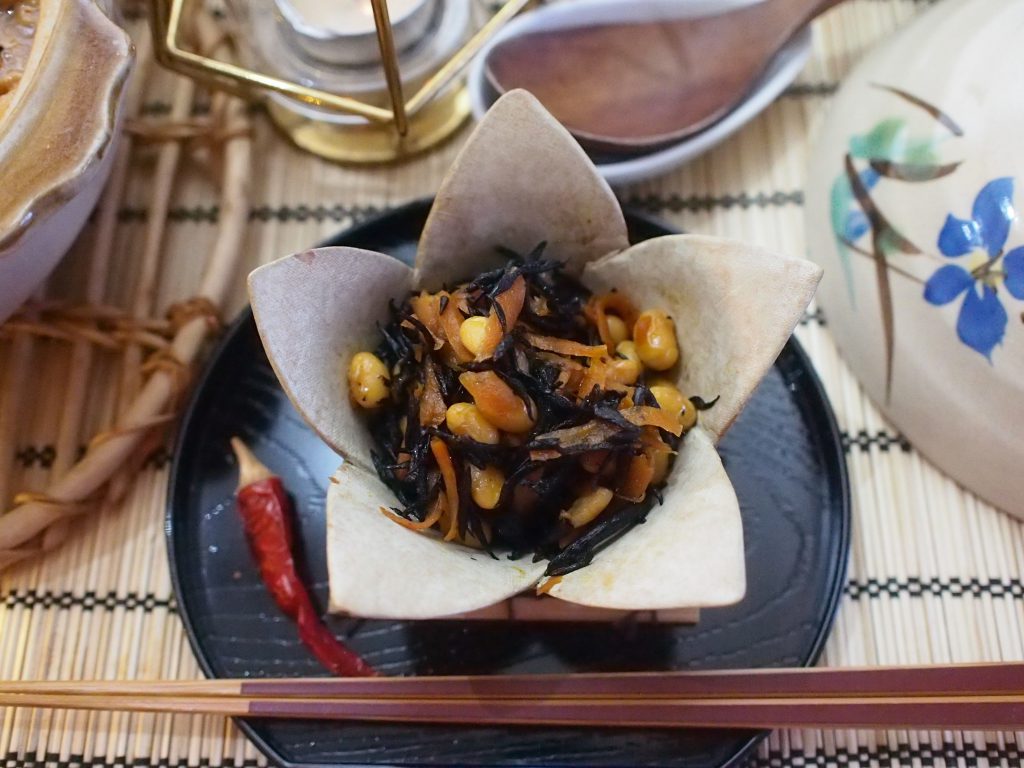 They boys were curious to little clay pot for individual person and had fun for their new experiences and new taste.
It's Friday, hope you have a lot of fun for the first day of new era, phase 2, with your family/friends tonight 🙂

Naoko xx